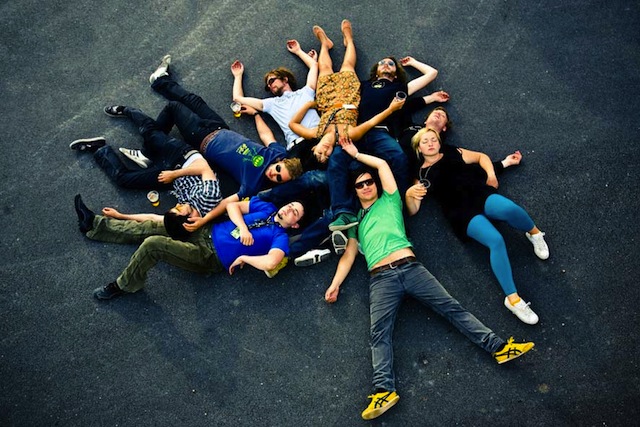 We get a lot of crap CDs at the self-titled offices. But once in a while, a pleasant surprise slips into our promo stack. Here's a recent delivery that knocked the s/t staff on its collective ass.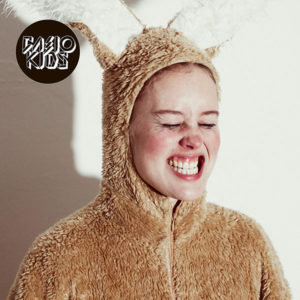 The Artist/ Album: Casiokids, Topp Stemning PÃ¥ Lokal Bar (available 5/28 on Polyvinyl, or right now if you're down with digital)
The Vibe: Remember when record store chains had ambiguous "World Music" sections, with the one criteria being  the lyrics weren't sung in English? Well, we found some of our favorite artists banished there, whether it was Os Mutantes or Sigur Rós or  Múm. It wasn't, however, a section we visited often.
If those record stores were still in existence (RIP, Tower), they would have surely misplaced Casiokids' debut alongside Manu Chao discs. While the Norwegian collective sings in a language peppered with j's, k's and floating little circles, the music is downright danceable and poppy. So it makes perfect sense that Hot Chip asked the electro-popped 'kids to open for it on a European tour–because they also make cowbell-clanging music for restless geeks.
RIYL: Hot Chip…if they were fronted by Jónsi; world music that isn't necessarily of this world; turning Norwegianese (speaking of, be sure to keep scrolling down)
BONUS "GAINED IN TRANSLATION" SECTION: If foreign languages aren't your thing, Casiokids' publicist was kind enough to translate two songs from their forthcoming album, "VERDENS STØRSTE LAND" ("The World's Biggest Country") and "MIN SISTE DAG" ("My Last Day"). Time to impress your friends!
"The World's Biggest Country"
There is a place
where you can stand
between Norway, Sweden and Finland
at the same time
There is a place
inside your head
that you can open up
so open up!
But out by the borders
we lay down
and go to sleep
I swap my hat for your hat
it is a variation on nothing
It freaks me out
it's beyond everything I could ever grasp
The world's biggest country
There is a way
you and me communicate
that no one else can understand
And the we don't follow
the stream the wind blows with
Out on the streets I can see a man
it could be any man
I swap my hat for your hat
it is a variation on nothing
You and me
we're the world's biggest country
I know it's possible!
–
"My Last Day"

One day
when it's raining heavily
The umbrella shuts itself
over me
I discovered a crack in the window
one little push
And it spreads everywhere
to everything
Ive got a plan
and it lasts all day
times I have to be there
But now
certain death
awaits
and I haven't done
what I should've done
One day
when you greet me gently
its with a handshake that
sticks with me
Oh, Every time
I see you in the eye
I see plans
but that eye is a mirror
on my last day
What does it all mean now
All I think about
is my last day