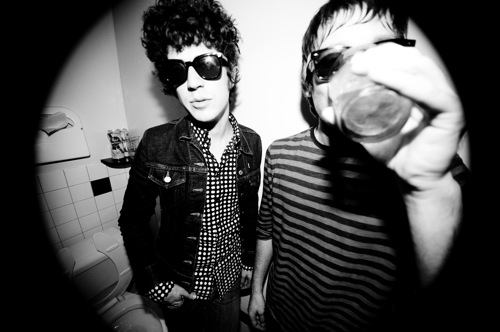 [Photo by James Norton]
We get a lot of crap CDs at the self-titled offices. But once in a while, a pleasant surprise slips into our promo stack. Here's a recent delivery that knocked the S/T staff on its collective ass.
Album: Summer of Hate (Fat Possum)
Vibe: Velvety swirls of Spacemen 3-style bliss, donning a gutter-pop swagger one minute, projecting dizzy-headed dreamlands the next.
RIYL: Highway driving with your eyes closed; wearing cumulus clouds as a wig; dosing your depression with psychocandy
[audio:http://www.self-titledmag.com/wp-content/uploads/2009/03/02-i-wanna-kill.mp3]
Check out more From the Stacks picks.