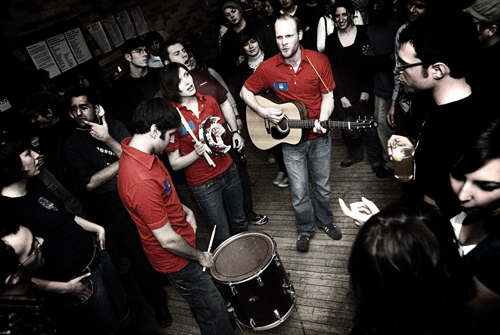 [Photo by Marc Hodges]
We get a lot of crap CDs at the self-titled offices. But once in a while, a pleasant surprise slips into our promo stack. Here's a recent delivery that knocked the S/T staff on its collective ass.
Album: Hometowns (Saddle Creek)
Vibe: Astonishing twinkles of Neutral Milk Hotel from a land-loving Canadian trio that spark with Ben Gibbard's tenderness and jittery, naked percussion.

RIYL: The aching drama of Scottish indie rock; sidewalk performers; Elephant Six demo cassettes

[audio:http://www.theraa.com/audio/the_RAA-dont_haunt_this_place.mp3]