As Gabriel Saloman gets set to release the third and final volume of his 'Movement Building' series, along with a special 2-CD edition of the entire affair through Shelter Press, we thought we'd ask the Yellow Swans co-founder to break its abstract songs down. He went one step further, turning in an extensive essay that drills the project down to its very essence. Check it out below, along with an exclusive premiere from 'Vol. 3' and streaming versions of the first two EPs.

Politics is a choreographic process: it is always a process of organizing bodies and attempting to direct their actions through space and time. The qualities of this kind of choreography are not predisposed to more or less democratic functions, nor more or less authoritarian relations. It is inevitably an attempt to impose an order of events on a mass of people, whether it contains the riotous unpredictability of insurrection or the formal repetitiveness of centralized authority. To that end, the history of dance and it's avant-gardes has some bearing on political processes, mirroring and and internalizing the shifts in terrain, like a microcosm of larger formations taking place at the scale of the geo-political.
Being invested in anti-authoritarian politics and art in near equal measure, it is always on my mind what a heretical transposition of one set of practices on another can produce. Movers, thinkers and other creators of dance have been exploring radical experiments in group and individual liberation for generations, seeing the body as the site of struggle and the point of potential liberation. The conceptual disavowal of socially constructed boundaries by the Judson Church group, the cathartic embodiment of trauma in Butoh, the adrenalized activations of Steve Paxton' contact improvisation, the frenzied post-modern intensities of La La Human Steps, Hofesh Shechter and dozens of contemporary artists globally all mark to me attempts at transforming the limits of human experience within the liminal space of the stage. That stage is a place where a rehearsal for revolution is possible, a training camp for somatic guerrillas, an autonomous factory of propaganda that achieves its goal through the enervation of its audience. Dance has the potential to reorganize our bodies via affect, and music as it's accomplice builds the bridge between the discreet actions being viewed and the cellular and synaptic repatterning inside the viewer.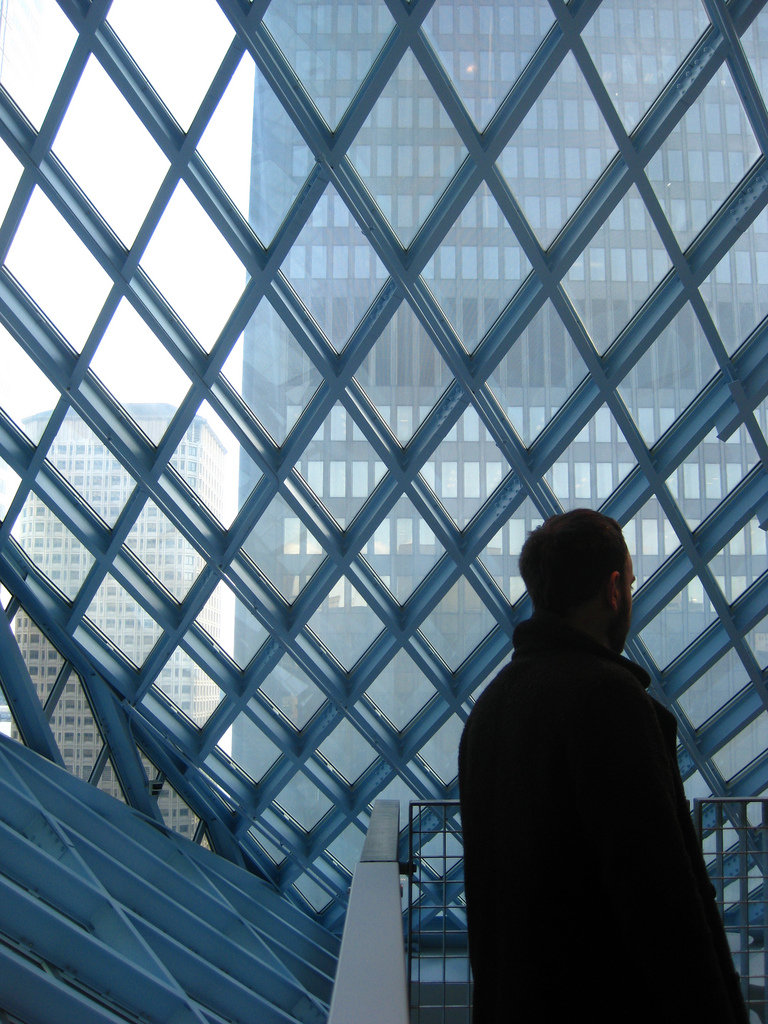 The collection of music compiled in the Movement Building series is drawn from a particularly active period between 2013 and 2015, working with three different choreographers through overlapping processes. The music contained here excludes hours of music composed for these and other dance works, selected and organized to function successfully as albums. In that way they straddle a line between being documentation and discreet artworks, possibly more so than my previous albums based on compositions made for contemporary dance: Adhere (2012) and Soldier's Requiem (2013), both released on Miasmah. Composing for dance opened me up to new ways of making music and provided an outlet for creation following my previous group's inde nite hiatus. Arranging these recordings in this series allowed me to create a distance between music produced to be studio albums and that music which was more and more de ned by collaborative processes with various dance artists.

Composing for a contemporary dance generally begins with a conversation on themes, sources and the anticipation of a set of feelings that the choreographer is interested in. We talk about arcs of intensity, sequences and sections, producing a topographical map of what the dance may become. I fill up a thumb drive full of music the dance artists have been listening to, music they've been creating to, and exchange links to YouTube videos of older dance works that combine music and dance in ways that feel exciting. I sit in on rehearsals, watching dancers explore tasks, attempting tentative choreography, internalizing the hidden rhythm of their movements and taking in information that is more synesthetic than literal. With this information I begin creating music, both through structured arrangement and improvisation, labouring over the material in post-production until I can deliver sounds suitable for interaction with the dancers. What follows is a series of refinements that reflect observation and feedback between myself, the dancers and choreographers. Most of these collected recordings reflect more or less an interdisciplinary collaborative process that re ects the particular aesthetic and theoretical concerns of the other artists I'm working with, without whom none of these pieces would have been created.

Movement Building Volume I is a single track recorded for a work by Daisy Karen Thompson performed under the title "Re-marks On Source Material." Daisy and I had collaborated previously on Riots Don't Just Happen, a shorter work that re ected mutual anger at the ways in which the London Riots of 2011, sparked by the police murder of Mark Duggan, were being portrayed as apolitical nihilism rather than a justified display of resentment towards British society. Daisy and I had met while we were both pursuing our MFA at Simon Fraser University and shared an interest in how art could facilitate social transformation and speak to the multiplying political ruptures that were occurring globally. We were mutually inspired by a series of seminars involving the Autonomia-inspired artist group Clair Fontaine and their concept of "Human Strike", considering in our own work what form this might take in an "art strike" and a "dance strike" respectively. "Re-marks On Source Material" was an attempt by Daisy to address her relationship to dance from a British working class feminist perspective, specifically addressing the ways in which dance both reinforced a Foucauldian disciplining of the body and the ways in which it could become a workshop for the un-disciplining of that body. The dance itself is an exhausting sequence of scenes ranging from depictions of social violence and punishment to sensual intimacy to utter catharsis and exhaustion.

Volume II collects music from the initial phase of a two year collaborative process involving the experimental theatre company Theatre Replacement and the dance creators 605 Collective (now Company 605). Theatre Replacement was asked to set a piece on 605 as an intervention into their process, eventually realizing itself as an interactive, immersive dance piece called The Sensationalists. At its earliest stage of creation the whole group read Yasunari Kawabata's Snow Country, mining it for narrative traces and for task-based and procedural choreographic material. The novel centres on the unfortunate love affair between an older writer on ballet (who has never actually seen ballet) and a geisha at a mountain resort who is also an amateur musician. Given the source material I indulged in a long held desire to explore the compositional structure of Gagaku, the imperial court music of Japan with origins in the 7th Century. Taking the main characters own autodidacticism as a cue, I attempted to emulate the tonal and melodic textures of Japanese music using only guitar, cymbal and snare. I still worry that the results fail as homage and enter the realm of cultural appropriation. Alongside Snow Country we looked at ASMR, a popular pursuit of sensation produced by homemade videos using binaural recordings and often featuring vaguely fetishistic role- play with direct whispered addresses to the viewer. The burgeoning phenomena, now more widely known than at the time, easily intersected with my own sonic practices and all of these recordings attempt to facilitate this experience.

Volume III was produced in collaboration with Vanessa Goodman who I had worked with on numerous occasions, including Adhere, and who I credit with introducing me to Vancouver's contemporary dance community. My very first commission was a short piece for Vanessa that was intended to be part of larger work called The Senses Suite. That work evolved into "What Belongs to You," and while an exploration of the senses continued to be used in the creation of that dance, other ideas (particularly Abraham Maslow's "hierarchy of needs") became more central. For my part the dance became focused on the body as a site of struggle for both autonomy and intimacy. In many ways the kind of meta-narratives that are almost always assumed as a given in dance—contact and relationship with other bodies, sensation and feeling, freedom of movement—felt intensely resonant as both the beginning and ending of struggle, as conditions that have to be addressed, negotiated or altered before any other form of politics can even be said to have occurred. What Belongs to You became a space for the autonomous, self-possessed individual connected to others in voluntary association to nd their capacity for expression.
Though I continue to collaborate with dance artists and there exists a cache of material that has never been heard outside of the theatre, this collection feels like the end of a particular period of music-making for me. Whether what I produce next is experienced as distinct from what came before or continues to speak (sing, move) in the same voice, the music collected here is a series of unique collaborations that can not be replicated. To the dancers who gave life to my music through hours of labor, unfathomable commitment and uncanny artistry, I will be forever grateful because I am forever changed by you. This collection is dedicated to each of you.
In love and solidarity,
Gabriel Saloman Vancouver, 2016.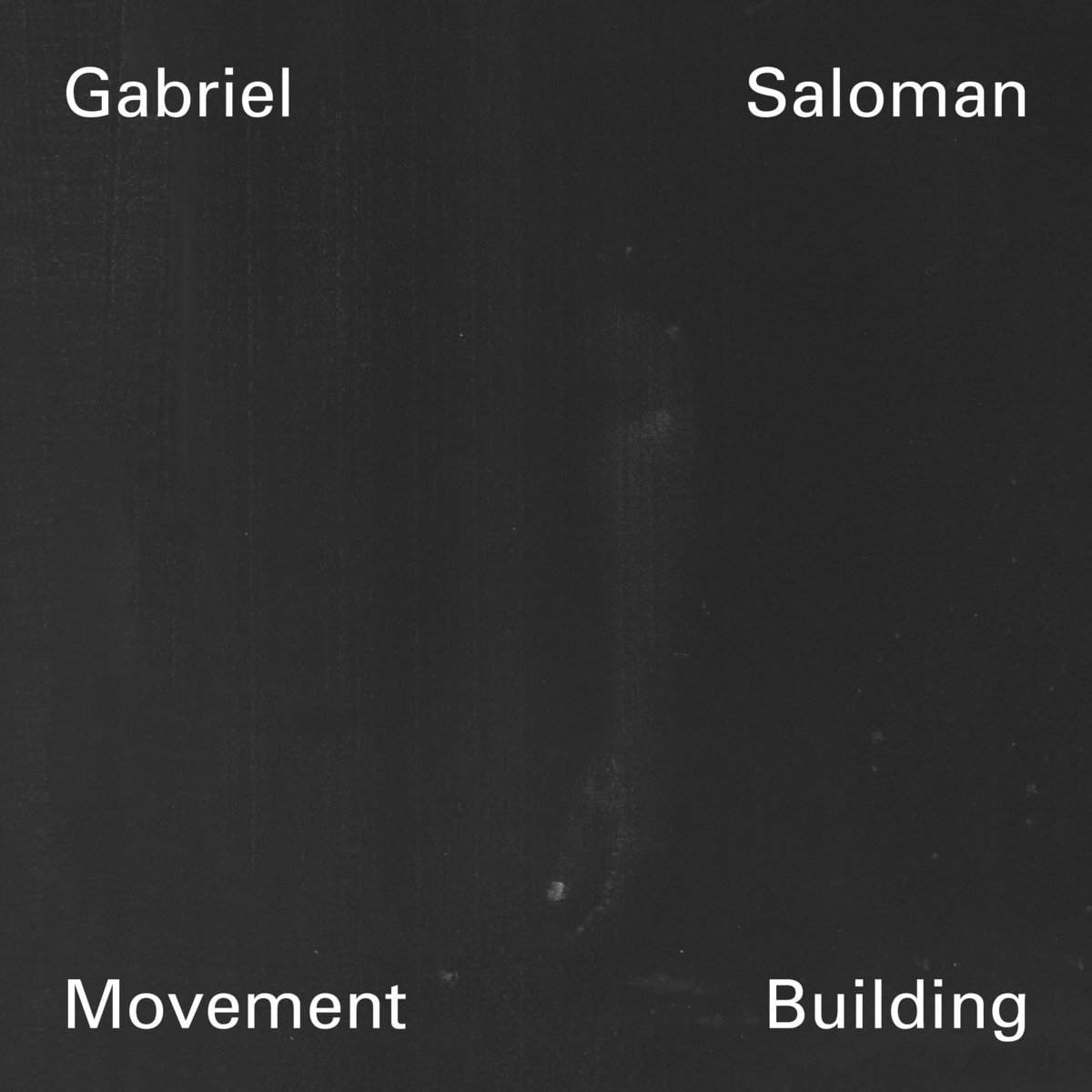 Gabriel Saloman
Movement Building
(Shelter Press, September 22nd)
1. The Disciplined Body
2. Contained Battle/Ascend
3. Ear Piercer
4. Mountain Music
5. Gagaku
6. My Funny Valentine
7. What Belongs To Time
8. What Belongs To Bass
9. What Belongs To You
10. What Belongs To Love 06:29
11. What Belongs To the Fire
12. What Belongs To the March
13. What Belongs To the Line
14. What Belongs To Sleep