Words GABRIELLA SMART
Alvin Curran belongs to a long line of pianist composers who speak through their instrument as philosopher, poet, dancer, comedian, lover. His passion for the piano is visceral. As an interpreter I can read a composer's personality through their music; Alvin's psyche is one that that I never tire of. He has the gift of transcending humanity while remaining firmly embedded in it, of communicating vast architectural horizons while meditating on a single leaf. We became friends through a profound, shared experience.
Alvin entered my life through his solo piano piece For Cornelius, an intense threnody written after the death of his friend Cornelius Cardew in 1982. I've performed this work many times around the world, and continue to do so as a solo, or with dancers and actors.
In August 2012 I invited Alvin to Adelaide as composer in residence, where I performed the Australian premiere of Inner Cities. Alvin subsequently followed me on my tour of Inner Cities to Melbourne and Sydney. We reunited in Hobart at Mona Foma 2015, where Alvin's momentous Maritime Rites took place on the Derwent River, and I once again performed Inner Cities, with curator Brian Ritchie lying under the piano.
My performance of Inner Cities comprises eleven of the existent fourteen pieces. Alvin commenced No 1 in 1993, and finished No 14 in 2013. The narrative of Inner Cities unfolds over five hours with the same visceral intensity as a desert landscape, revealed in all its beauty, brutality and rawness. It is at times uncompromisingly brutal: In No 10 for example, the pianist is instructed to improvise as fast and as loud as possible, on the edge of being out of control, and leading to total exhaustion. But the work is also rich in delicate sounds, as in No 1, where one note becomes a profound transition over a gently unfolding landscape.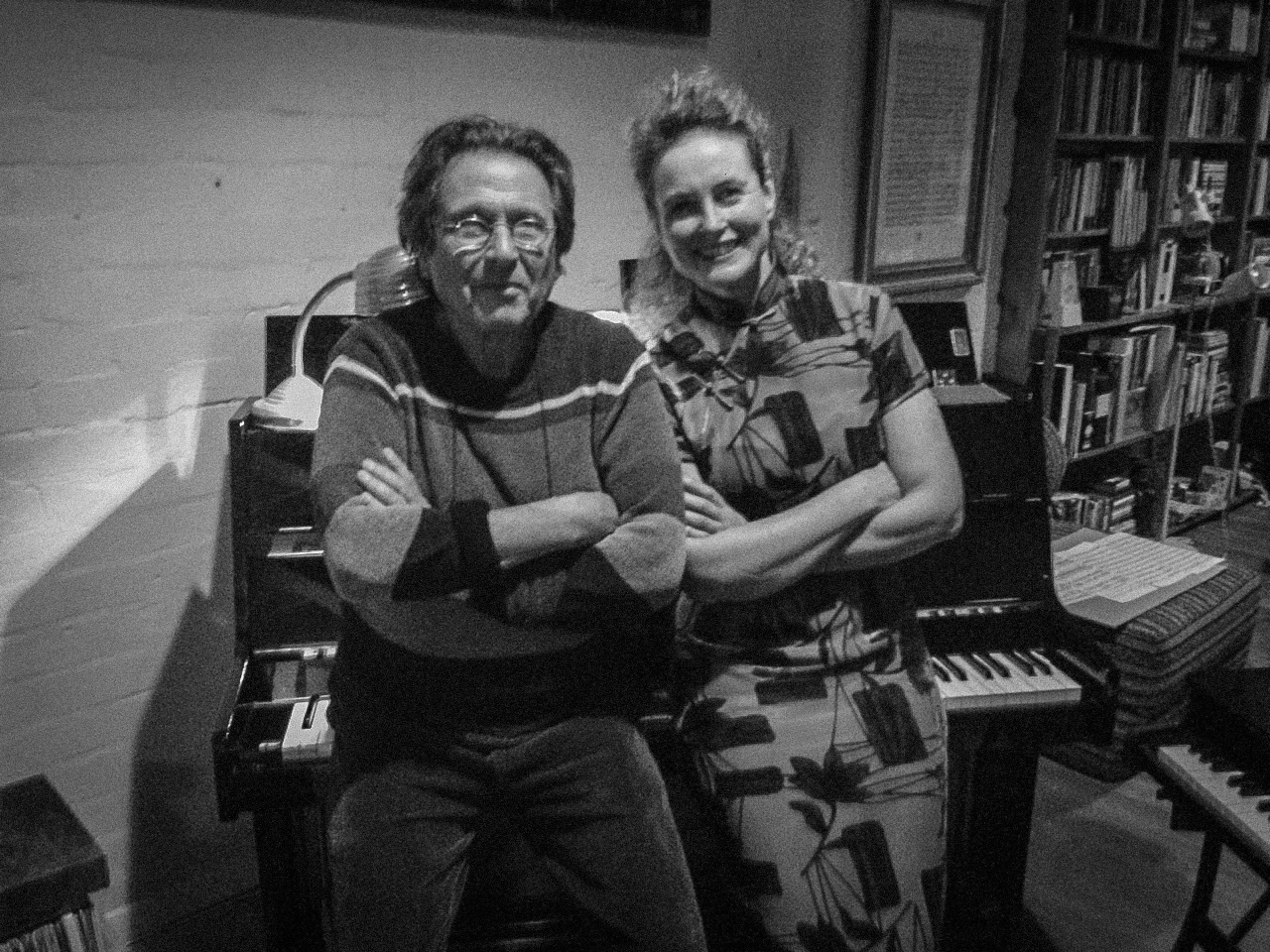 Alvin Curran describes each piece as "starting with a single idea, chord, or cellular pattern, which serves as its own source of narrative and history. The pieces are a set of contradictory etudes — studies in liberation and attachment, cryptic itineraries to the old fountain on the town square whence flows all artistic divination and groping for meaning in the dark."
In Inner Cities, single ideas are unravelled and revisited at the thoughtful, immersive pace that is so alien to contemporary culture. The unfolding beauty of each moment is all there is, like a flower opening itself to the world. It is music that musicians love to play, revealing itself as much of a meditative and immersive an experience as it is for the audience.
This recording took place in 2013. Stephen Adams of ABC Classic FM was brave enough to take me on, emphasizing that there was no scope to edit such a large-scale work. So here you have it: the raw, live take of Inner Cities, recorded in Studio 520 at the ABC Adelaide studios. This followed my national tour of the same work, with the composer present at each performance; a huge privilege, and one that very few performers are lucky enough to experience.
Studio 520 is stunning, original 1970s architecture, neglected but untouched, described online as 'brutalist architecture.' Designed to house the Adelaide Symphony Orchestra, it is a massive wooden shell that creaks with each weather change and allows the traffic noise in. However it houses one of the most beautiful Steinways in Australia (affectionately coined Audrey), and the acoustic allows the piano to sing. It was pure joy to record Inner Cities, music I had lived and breathed for two weeks, in this space. The result is a recording that contains extraneous sounds of creaks and traffic, but it is raw and in the moment. Every note has been lived….
Gabriella Smart's entire 'Inner Cities' performance will be available this Friday through Room40 as part of everyone's favorite monthly holiday: Bandcamp Day. Check out more of the Australian pianist's immersive New Music performances here.