As revealed in a recent live "rebirth" set over in Germany, Gavin Russom has finally unveiled his second Black Meteoric Star LP. Due out on December 14th as a vinyl-only double pack through Nation, The Xecond Xoming Of Black Meteoric Star features Russom's first (and only) vocal track, along with what's being touted as the project's seven other swan songs.
Here's what the label had to say about it, along with the only video/audio stream that'll be commercially available from the record. (For a closer look at Black Meteoric Star's chaos theories, check out this fascinating track-by-track breakdown of its debut album.)
The age of repentance is upon us… preparing for the second wave of organic sound manifestation is none other than the celestial synth-wizard himself: Black Meteoric Star the nocturnal eco-warrior's "Xecond Xoming" of BMS is now available from the conglomerate of Nation, spread over a luscious 12″-Double-Pack that will mark his final album ever..

His freeform approach to imbedding sonically rhythmical patterns with the cryptic symbolism of shaman magic, and the ability to induce states of trance is one of the trademarks of this project. After his successful debut triple pack on DFA RECORDS, BMS is honing his skills once more, delivering stunning documents of a spiritual way-of-life translated into musical scores.

For the first time as a vocalist shine through in this video for "No Map" (the only song that has any vocals over the course of his previous album or this one) undergoing a transformation, triggered by the discovery of music from his former radical self into praising Gaia, the mother of all life.

He urges us on to go out into the wild, and we follow his call. Because love to nature, and the intricate balance of the circle of life will repent humankind from their savagery, their violence and their discourt…This is a political and spiritual manifest.

No religion, no state, no currency can save us from certain doom…

Only if we change our ways, will mankind live to see the brighter future.
This video is the only document that will be shared for the public to see and hear. If you want to listen to the full body of work contained in this album, we strongly encourage you to seek out the nearest record store of your trust because it's the only option present as we're always going out of our way changing and bending the rules deeply imprinted in the self-conception of Nation, which is designed as a label to never repeat itself, and always seek new challenges along the way.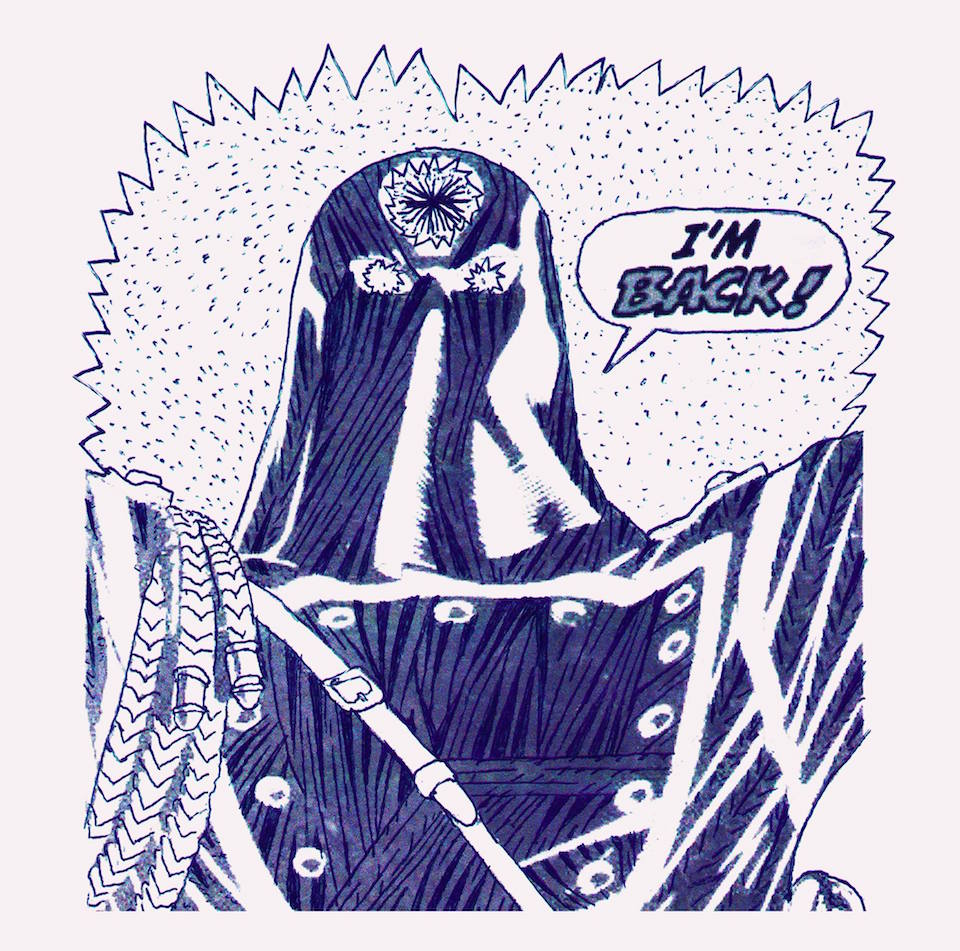 Black Meteoric Star
The Xecond Xoming Of Black Meteoric Star
(Nation, December 14th)
A1. Symbols Drawn In Marker
A2. Hostile To Categorization
B1. Street Lamps All Out
B2. Cave Wall Shadows
C1. Physicality
C2. Deceptive Surfaces
D1. Shelled Landscape
D2. No Map