Lead Photo by Ingrid Pop
Additional Photos by Michael Flores
As positive as the press has been around Sleeper—the Smalltown Supersound debut of Carmen Villain—far too many reviews have focused on one of two things: (1) the singer/multi-instrumentalist's status as a former model, or (2) the album's muddled mix of moods, styles and sounds. We thought we'd use this general consensus as jumping off points to explore Villain's past a little more closely, both through an exclusive Sun City Girls mixtape that captures her incredibly eclectic record collection and an expanded version of a travel essay Villain wrote for our summer issue…
I've been an admirer of Sun City Girls' music since I first heard them. (Back in 2001, I think.) It was on an Optimo mix that I discovered "Opium Den," which kicks off this mixtape. I just kept playing it over and over again, which then led to an obsession with finding their then hard to come by releases. I managed to get my hands on Torch of the Mystics, of which "The Flower" and "Blue Mamba" quickly became some of my favorite SSG tunes of all time. If you are completely new to SSG, then Torch of the Mystics and their last album Funeral Mariachi (including the beautiful song "This Is My Name") is a good place to start for an "easier" entry to their mad, sometimes hard to listen to world which is full of beautiful and fun gems. Then move on to Grotto of Miracles and 330,003 Crossdressers From Beyond Rig Veda, and be sure to check out their Carnival Folklore Resurrection and Singles compilations.
A lot of their releases were finally made available digitally last year, sprawling across many genres–psychedelia, post-punk, ethnic, free-jazz, noise, folk, garage, avant…I have tried to pick out a small selection in this mix of the various elements that I find inspiring, and which hopefully will feature some of your current or future favorite SSG tunes. —Carmen Villain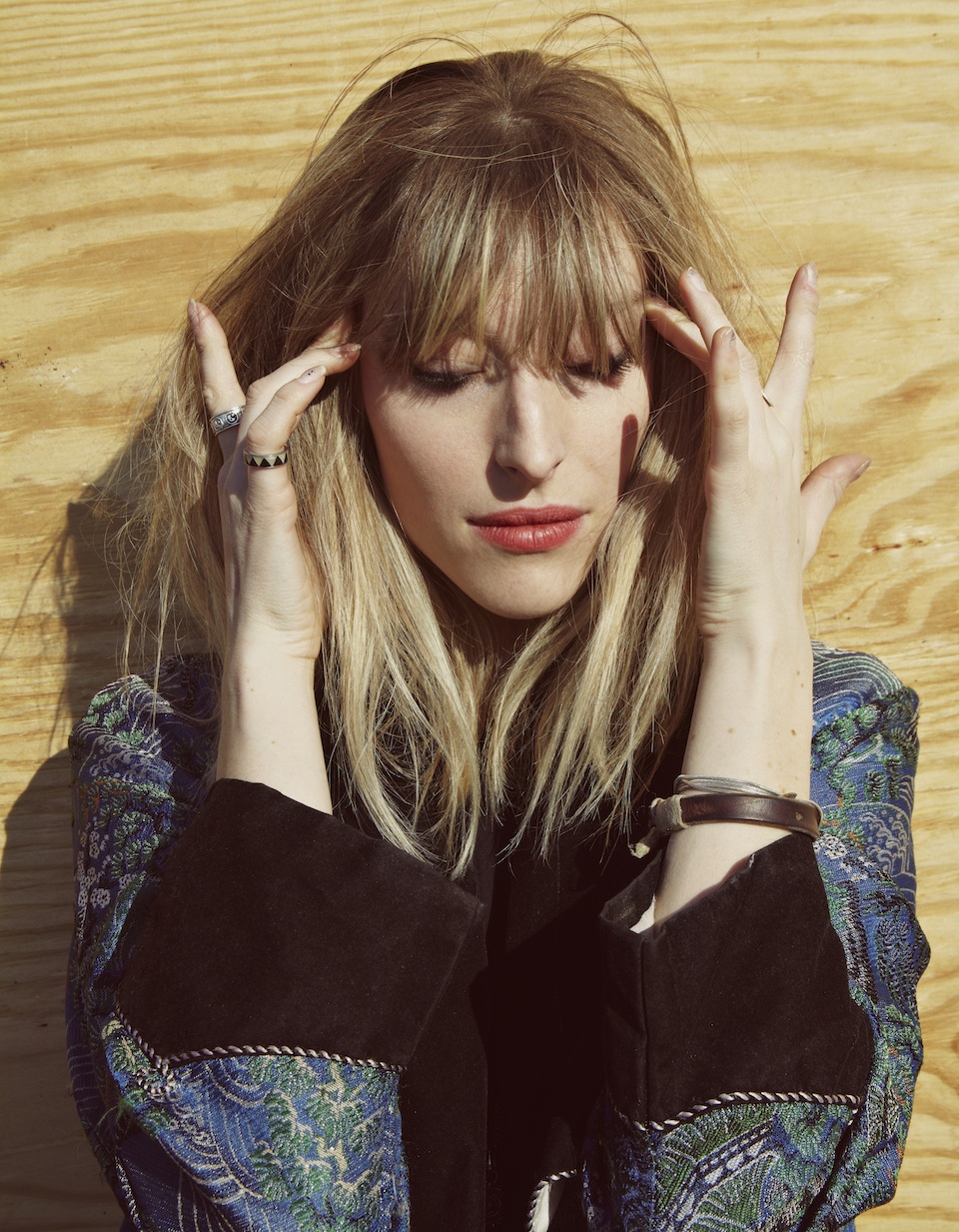 Five Cities Carmen Villain Has Lived In and What She Learned From Them
Oslo pt 1
Life in Norway was pretty idyllic. At home my parents would play the Carpenters and Genesis. I always felt like a skinny freak, like I wasn't part of the cool gang. As everyone around me seemed to be obsessed with Beverly Hills 90210, I nerded out and joined the school marching band where I was handed a clarinet, and I also started to play piano by way of classical training. These experiences were handy; I learned to march to the beat of a drum and also got a good foundation of musical theory.
We tend to start partying pretty early on in our teens in Norway, and with this new fun and hazy world came my discovery of hip-hop (my first boyfriend was a rapper), grunge and a whole new obsession with music. I was introduced to the guitar around this time, too, and started strumming and learning some chords. Vigelandsparken, Gunnlaug Ormstunge Saga, snogging on Huk beach, Munch, boat trips in the fjord—life as a teenager in Oslo was all right, but somehow I never seemed to feel like I belonged there. Something dark was clouding my mind for a long time until I suddenly got the urge to jack it all in, school and all, and a week later I moved to New York, not knowing what to expect, at the age of 17.
New York
I was one of those lucky kids that instantly landed great jobs. And with these jobs came a lot of traveling far and wide to strange new places, from Morocco to Utah. These were all great experiences, and definitely better than smoking weed and getting drunk in Norway. I quickly learned to create this kind of protective bubble around myself in NYC in order to somehow deal with the noise and the constant shallow judgements that I was subjecting myself to in my job. This acquired skill was okay for a while, but in the long run it's not good to be so detached most of the time. I continued my obsession with hip-hop, especially Wu-Tang, but also discovered Swans and Royal Trux. I would spend my rare off days wandering the streets of NY soundtracked by these, and taking in the town and its offerings.
When 9/11 happened, I was living three blocks away and had to run when the first tower fell. I remember being knee deep in ash and documents and being certain that I was going to die while running east on Wall Street. My roommate and I couch-surfed for a week as our building was in lockdown, while I was still expected to fulfill my work commitments, so I never really allowed myself to stop and breathe for a second. Anxiety issues ensued. Mind clouds. It was an eye opener for an ignorant 18 year old from an exceptionally privileged country. But work and the traveling went on. I spent a lot of time alone on airplanes, a space that I find very strange and allows for a lot of introspection. It got my creative juices going. I wrote little stories, poems. Someone (then) special bought me my first electric guitar and an amp for my birthday. That changed everything. I had been too removed from playing music for too long, so I spent most of my time alone with the guitar, and slowly started writing. I discovered Sun City Girls around this time, too. That was a fucking mind opener right there. I then moved to London for that (then) someone special.
London
I really hated living here that first year; London is big, unwelcoming and a difficult place to penetrate. I slowly started understanding its dark humor and linguistic charms. Dub music, Stephen Fry, Blake. Being here has hardened me and I have spent a lot of lonely times here. It rains a lot. Mind clouds. Big time. I kept playing the guitar and started playing around with some drum machines and some basic recording equipment. I got more and more obsessed with making music, which then eventually developed into something that I thought was okay enough to show to some friends. Encouraged by them, I kept writing. My personal state of mind and personal life was in decline, and the songs I wrote reflected that. It all ended in a great stab in the back, heartbreak (I wont bore you with specifics), major anxiety problems, a decent amount of songs/demoes, and the first studio session up in Oslo with my now good friend Emil Nikolaisen. We set up in what used to be a nuclear bunker down in the basement of an old building, and occasionally went out into 0ºF for air. We felt the results of this session was really something, and so was the beginning of what became my first album, and what would appear to be what helped me out of the dirt.
LA
I have always found LA to be a very inspiring place, for dark and beautiful reasons. I hated it when I first went a few years back; work tended to put up in some showy Beverly Hills hotel, and I couldn't understand why anyone would want to live in such a shallow world. But I even so found it fascinating to observe the things that mainstream media try to sell us as the ideals. Bimbo plastic—you got the money, they can't say no. Lipgloss. Men that look like pigs and think fucking should be like their porn collection. Dark and fascinating. The ultimate place to crash and burn for people who are desperate for attention.
On later visits and being able to spend more time there, I discovered more sides to Los Angeles. It helps that I love driving. Faded beautiful pastels, kitch houses, Mexico is everywhere, the vegetation, the freaks, the sea and the desert, the sun—oh, the sun. I wanted this vibe to be a part of the recording process, so we went out to LA and recorded for a few days in my friends wooden cabin studio in his back garden up in Silverlake. There is a sense of quiet and chilled-out-ness in LA that I cannot find where I am at right now. Maybe a good place to re-isolate myself again for a while. But I don't think I could stay there forever. Too far from Europe.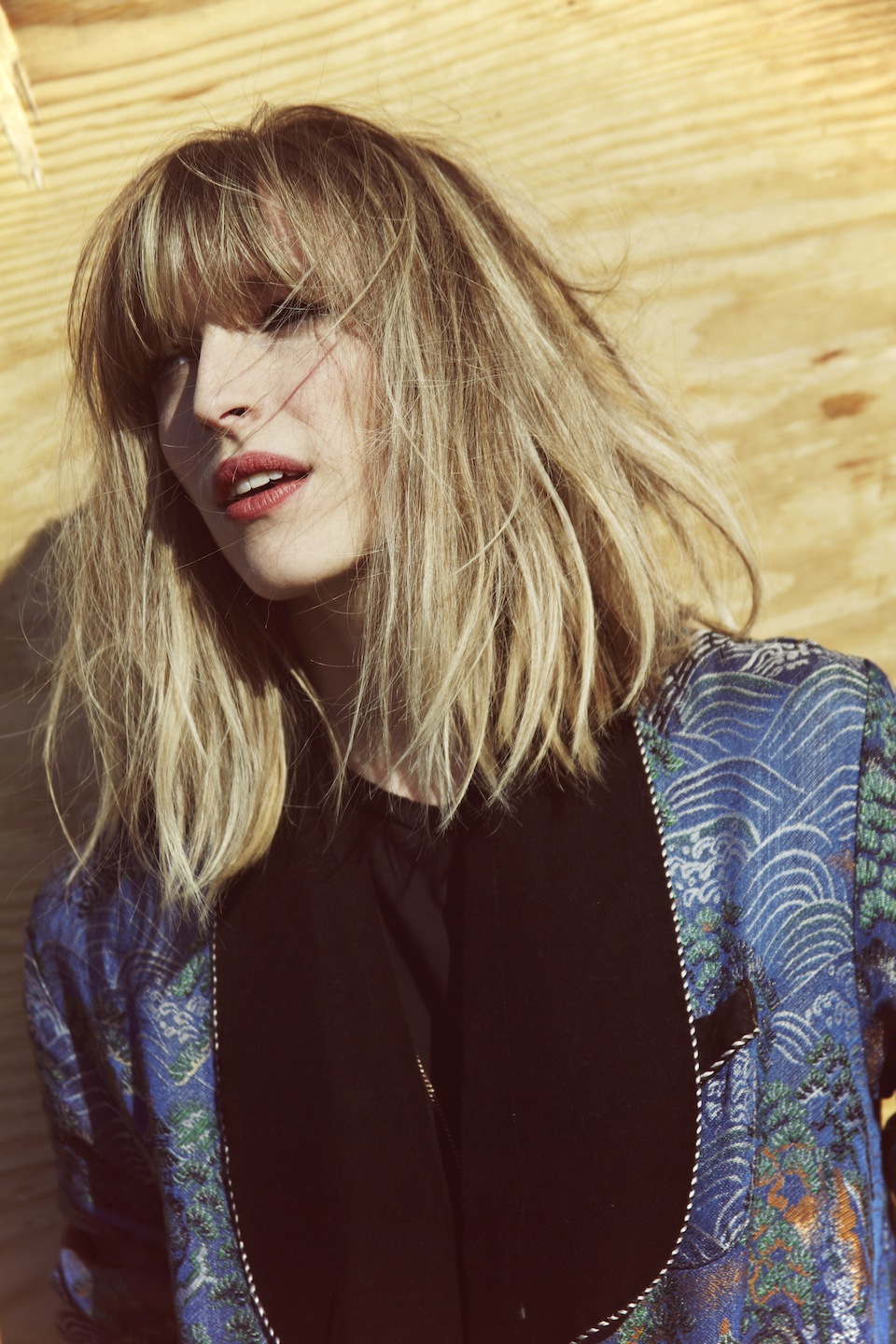 Mexico City
I have a lot of family in Mexico, and I used to spend a lot of time in D.F. and Puebla when I was a kid. That was great, piñatas and quesadillas and all, güey, but I have an urge to experience the city under different terms. Wouldn't say no to a piñata, though! I would also love to take my daughter there. Mexico is such a beautiful country, with a rich heritage and beautiful colors. And I love that they laugh at death and have a great big party at their loved ones grave sites on the day of the dead.
Oslo pt 2
Rediscovering my hometown again as an adult has been a great and surprising thing. During the years away, I grew to dislike the small-mindedness and the embarrassing racism and ignorance in certain areas of Oslo. I avoided going for a long time. Went in, saw my small group of fantastic friends and my family, but then got the fuck out again. But it was when I started recording and working with these amazing musicians and lovely people that I started giving it more time.
Oslo has some great creative things going on, there is a LOT of live music, and a great underground scene, especially in electronic and rock music. I discovered that the majority of Oslo people aren't ignorant, solarium-tanned fucks. Oslo is sleazy, clean and dirty, and surrounded by nature. I've met some great, mad and inspiring individuals through music, and it has been the town where music didn't necessarily have to mean solitude for me. I have split most of my time between London and Oslo the last couple of years, and it has been great.