As GROWING's Songs From the Sky Capsule mixtape begins to wind down, a rarity emerges from the vast Roedelius vaults  and Joe DeNardo points out a parallel that makes perfect sense.
"There's definitely a kinship at least in terms of a rolling, constantly evolving method," he says. "Is anything ever really finished?"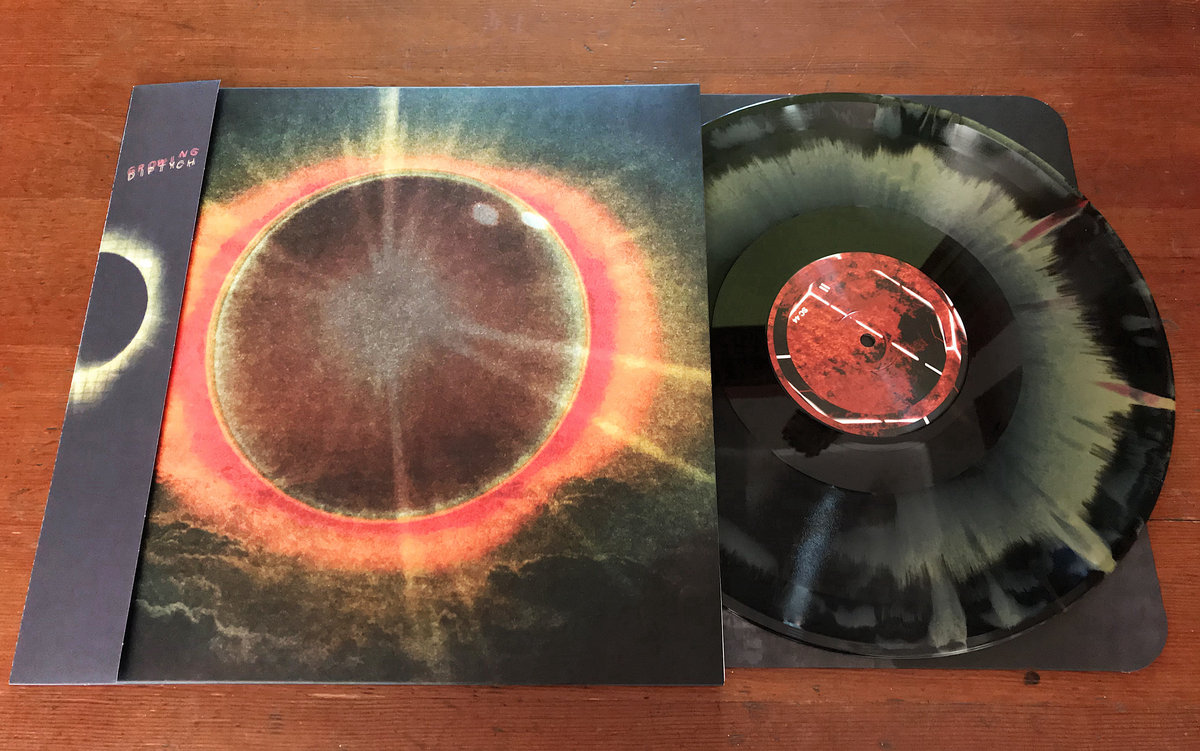 For nearly 20 years now — starting with 2003's impeccable The Sky's Run Into the Sea LP — DeNardo and fellow guitarist/synthesist Kevin Doria have pushed the boundaries of ambient, drone, and experimental music past their breaking point and established a musical language only they truly understand. One that's able to speak loud and clear in run-on sentences even though they're based in separate coasts and studios.
In many ways, last month's Diptych LP was the cumulative effect of GROWING's past efforts — a welcome return to widescreen, side-long ways of Working It All Out. Here are some of the songs that lit that path, brightly and boldly, over the past two decades….
LENNY PICKETT WITH THE BORNEO HORNS – DANCE SUITE SECTION D
Joe DeNardo: While he's best known as the band leader for Saturday Night Live, Lenny Pickett is a longtime New York musician with roots in the avant-garde and multiple recordings for dance performances, films, theater shows, and poets. He's also sessioned on a million other recordings. This is from a record documenting music he made for a performace at The Dance Theater Workshop in 1985.
TRINIDAD STEEL BAND – SOMEBODY WHISPER TO ME
Kevin Doria: Is the sun out? If so, this record is coming on at some point.
RAHSAAN ROLAND KIRK – BLACK ROOT
Joe: Friend and music collaborator Dan Wise always plays this jam in his many DJ sets at one of my favorite spots in Brooklyn, ORE Bar. Rahsaan Roland Kirk has so many heaters; honestly, if you can't boogie to this track, there is little hope for you.
PHARAOH SANDERS – HARVEST TIME
Kevin: There's nothing I can say that hasn't already been said by more credible people than I about Pharaoh Sanders. That said, I really like this song.
SARADA MATH CHOIR – SARVA MANGALA RITANG
Joe: I can't for the life of me remember where I got this album, but from a cursory internet search now many years later, it doesn't look to be all that rare. I used to play it a lot when spinning records at Daddy's Bar. I've heard that those sets were all over the place in some very non-flow ways, but my friends who bartended would dig it, so that's all I cared about. RIP Daddy's; many wild nights at that spot.
BOBBI HUMPHREY – HARLEM RIVER DRIVE
Kevin: Makes me want to drive.
ALICE COLTRANE – PREMA LIVE ON PIANO JAZZ RADIO
Joe: No intro needed. This is from a tape I have that is a bit warbly, but maybe that's charming? Kinda adds a layer to some already next-level playing. Full episode (highly recommended) here.
JOHN FAHEY – SAIL AWAY LADIES
Kevin: My favorite John Fahey song.
DON CHERRY & TERRY RILEY – SUNRISE OF THE PLANETARY DREAM COLLECTOR (LIVE)
Joe: When two greats collide. Blinding stuff…
SUN RA – LANQUIDITY
Kevin: I often wake up to this song. I really enjoy this whole record….
ROEDELIUS – UNTERWEGS
Joe: This is from the Tape Archive Essence record. Roedelius and Harmonia are obviously big influences on GROWING, so any opportunity to get into the more raw and immediate 'home recordings' / sketches / drafts that he was making feels like a lucky entryway into his process.
TITO PUENTE – OYE COMO VA
Kevin: Tito Puente sounds like joy to me. Thank you, Tito.