Considering we can't even write a simple sentence some days, it's a little disconcerting to hear that His Name Is Alive mastermind Warren Defever was just 10 years old when he made some of the songs on All the Mirrors in the House. Due out this Friday through Disciples, the compilation features tape recordings captured between 1979 and 1986, many of which blow away today's algorithmic attempts at "ambient music".
Or as Mike McGonigal writes in the record's liner notes, "On this, we are witness to the strange Livonia, MI-residing youth as he tries to make New Age music but instead winds up basically inventing shoegaze, on a single-track tape recorder, no less…. Friends, let's be honest. You didn't even know it was possible to stop picking your own nose at the age of 10, while I myself had yet to even figure out precisely how to fit my own finger inside of my own nose when I was that age. Does this make Defever a genius? Or some kind of savant? We will settle for quite talented; how's that?"
"By age 10," explains Defever, "I had a tape recorder and was using it capture the sounds of nearby lakes, thunderstorms, and my older brother's LP collection played at the wrong speeds. As a teenager, I got deep into all kinds of music — punk, new age, blues — and played bass in the high school jazz band, as well as studying Bach chorale harmonization and counterpoint. My first album consists of rhythm tracks made of loops of the next door neighbor raking leaves and shoveling the driveway with echoey guitars and vocals with lyrics about ghosts."
Oh by the way; this is only the first of three imminent looks back at His Name Is Alive's productivity level at even an early age. Have a listen to the entire affair a few days early below, right along with a complete track-by-track commentary by Defever himself….
"PIANO REV"
When I was younger I thought it was important to listen to a sound backwards once it's on tape — at slow speed and at double speed — just in case you had captured not only the thing you were recording, but that your numerous playback variations might reveal a ghost.
"LLIADIAN"
The title was an anagram for loop something Irish something, but it was 35 years ago and I can't remember.
"SOMETHING ABOUT HOPE"
These recordings are from cheap low-bias K-Mart cassettes. They didn't come with a case or a tray card to write down what was on them, so I wrote directly onto the cassette which meant my mostly illegible teenage scribbles were also very tiny and written on uneven surfaces. This song is technically called "(indecipherable) About Hope".
"ALL THE MIRRORS IN THE HOUSE"
Title track about a minute long; that's fine!
"BECAUSE PIANO"
Once I had saved up enough money to buy an echo pedal, it was over for me. Every song, every track had echo going forwards and then flip the tape over and add echo backwards too. Also, I only had the two instruments: piano and guitar. What was I supposed to do?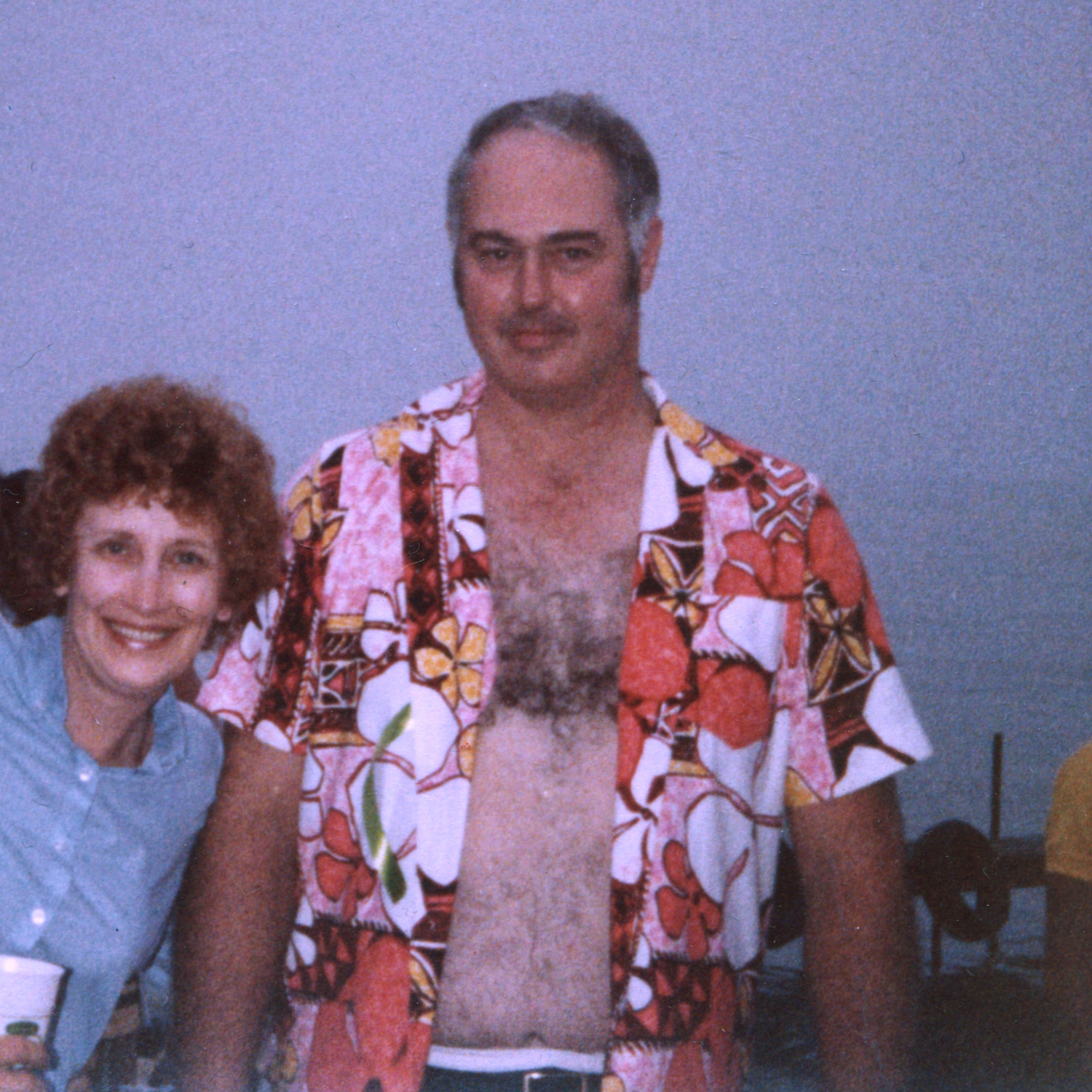 "REMEMORY"
When Shelley Salant (of Tyvek) was transferring the tapes, she would put a special mark when a recording was echoey or ambient. This had three.
"TAPE SOUND"
Sometimes I would just record the silence in the house and then dub that onto another tape and then replay that and keep going for a while and just let the hiss and ferromagnetic oxide of the tape multiply and build up layers for several generations until it started to sound like something. I'm not sure if that's what this is, but I remember it sounding like this either way.
"GUITAR REV"
Every part of this is happening in both directions, with one hand on the speed control.
"FINE AS FEATHERS"
I don't think they had a word for goth yet but there was a Shakespeare, Renaissance, Palestrina, madrigal, seaven teares and seaven passionate pavans thing happening in the air.
"REFLECTION POOL"
Located on the tape right after the previous track but not crossfaded, as I did not have access to that technology at the time. They flow smoothly into one another now.
"EQUALLY DIVIDED"
The sections are modular. There is no linear development of the narrative within each individual piece, but over time the dramatic structure begins to appear.
"TAPE SLOW"
I didn't have a driver's license yet and my mom was six feet away doing the laundry. She also had picked out and bought my clothes for me. These were dark times.
"OUTSIDE THE WINDOW"
In Michigan, it starts snowing in October and continues on and off throughout April. When Prince put out that song "Sometimes It Snows in April", I thought it shoulda been called "It Pretty Much Always Snows in April". We spend half the year looking out the window and it's too cold to go outside without wearing a hat, gloves, a scarf, boots and snow pants. It's a hassle. Stay inside and record; problem solved.
"ECHO LAKE"
Add echo to everything, including recordings of the lake. Michigan is shaped like a mitten and surrounded by lakes and you can't go fifteen feet without accidentally driving your car into a lake. They're everywhere. It should be called the Great Lake State.
"F CHOIR"
I couldn't quite make out what's written on the tape — "Fxxx Choir" or something. Small handwriting; sloppy and written on an uneven surface 35 years ago. It might be "Fuck Choir", but I wouldn't want to put that out there unless I was really sure that the teenager composer had intended to put cuss words in a song title so let your mind fill in the blanks. Put it in your mind.