It doesn't take much for Ian William Craig to turn us into a blubbery mess. Often building immense pieces from nothing but his multi-tracked voice and a tangled web of tortured synth tones and decaying tape decks, the classically trained opera singer is about as devastating as vocal drones get.
Craig's latest album (Red Sun Through Smoke) strips his layered setup back to reveal a piano-driven, deeply personal look at love and loss. Namely the two weeks in 2018 when Craig's family watched his immunocompromised grandfather pass away, due in part to dementia complications and the devastating fires that were raging around him in Kelowna, British Columbia.
"Everything felt raw," explains Craig. "I didn't want there to be anywhere to hide in this record. My parents and I were cramped together in a small house while my grandfather slowly died across the street in a world filled with smoke, after all. So, in this record, more than most, there exist a great many things straight to tape without any effects because there really was no space.
He continues, "It felt somewhat artificial making disintegrating vocal loops while my grandfather lost more and more of himself, as he had been doing for years. There is no decaying tape loop in the world that can adequately describe it, because how can we know?"
In the following exclusive feature, Craig breaks down some of the music that's moved him over the years — everything from the post-rock peaks of Explosions in the Sky to a certain Star Trek song….
SEAN MCCANN – SWOON
In my opinion, Sean's body of work is one of the most impressive in contemporary music, bringing poetry, sound, tea, books, and his whole damn community together into a single sprawling and joyful artistic vision. His ambient work resonated with me a great deal when I first heard it years ago. I am truly inspired how unafraid he is to simply allow whatever emotions are happening a fair space within his work without judgement and to gleefully run with them.
MORT GARSON – ELECTRONIC HAIR PIECES
This was, as I recall, the first record I legitimately loved as a very young child — when I was maybe 2 or 3. It kind of explains my current obsession with the DIY synth community I think. As I found out later, Garson was one of the great underground pioneers of electronic music in Canada, so looks like my street cred peaked when I was a toddler.
PRINCE – CRYSTAL BALL
This was going to be "Purple Rain," which absolutely blew my mind when I was about 17, but upon spending that year consuming all the Prince I could get my teenaged ears on, this one quickly became a rival favorite. It's easily available now, but at the time, it was only for the diehards and was my secret weapon whenever Prince came up in conversation. It has pretty much everything one could possibly expect from a piece of music.
EXPLOSIONS IN THE SKY – FIRST BREATH AFTER COMA
Post-rock was my jam for a few years from about 2000 onwards. How could it not be for someone discovering it for the first time in his 20s? It scratches all of the itches left behind from the '90s. When this song dropped I thought it was pretty much the most beautiful thing I had ever heard.
JAMES HORNER – MAIN TITLE FROM STAR TREK II
Star Trek has fallen hard in recent years, like watching an old friend slowly become an alcoholic or something. But everything about it captured me when I was young, including all the triumphant and majestic scores that were made for its various versions, all of which make me want to escape hard into the utopian future it seems like we're cheating ourselves out of these days, and which I can still hear rattling around in my work.
WILLIAM BASINSKI – DLP 1.1
I can't really say anything more about Basinski and this particular body of work's influence on me than has already been said, nor can I properly elucidate further just how affecting it is. One of the great pieces about transformative failure and the fragility of existing at all.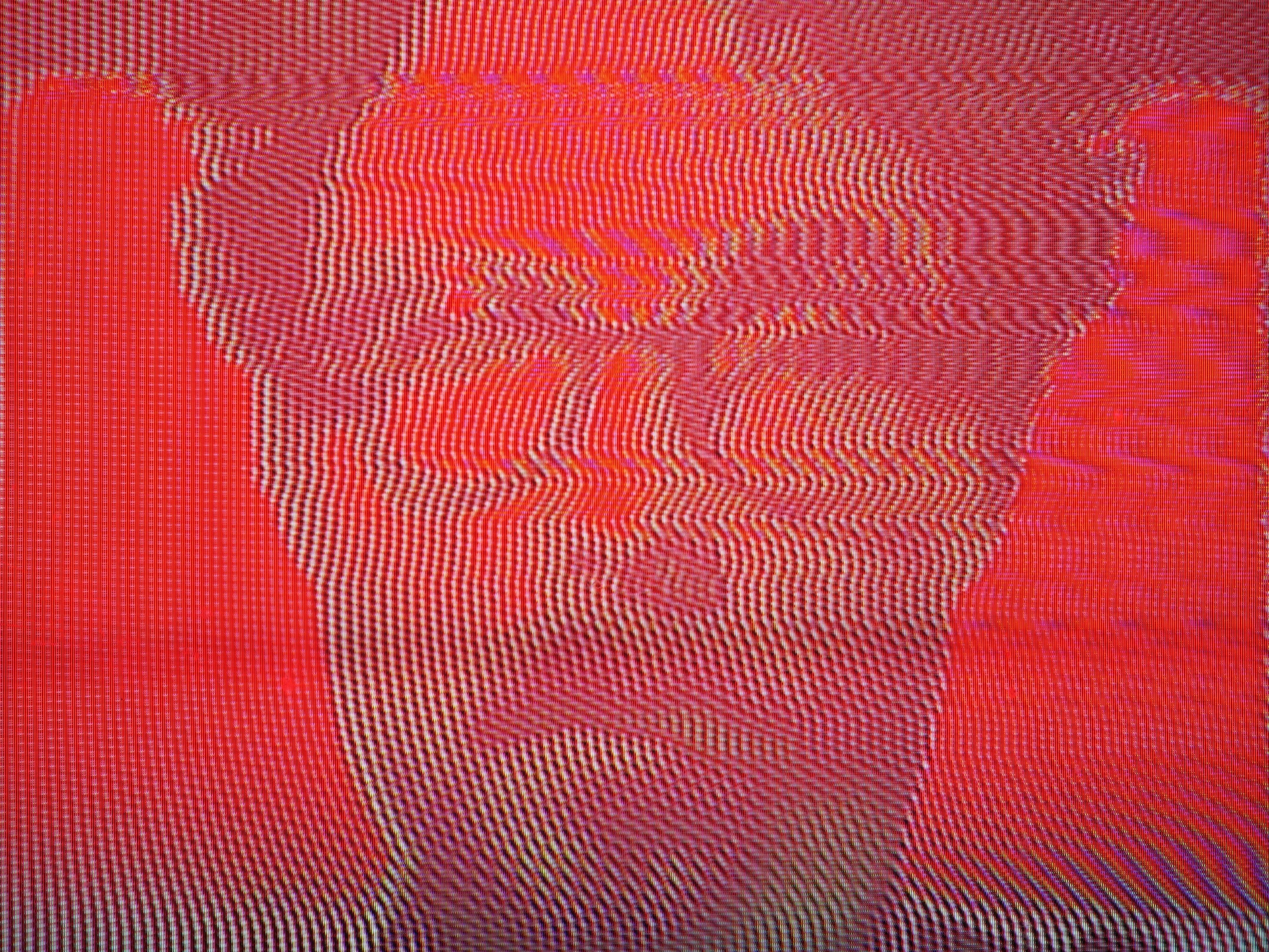 STARS OF THE LID – EVEN IF YOU'RE NEVER AWAKE
This whole exercise is rather steeped in the effusive isn't it? I guess that's to be expected when you're dealing with the things that have most moved you in life. These are the pieces that words like 'beautiful' and 'amazing' and 'sublime' should be reserved for. This one, and pretty much everything that Stars of the Lid has coaxed into the world, is all three and more. Possibly pound-for-pound the most affecting ambient music the human race has created.
BJÖRK – JÓGA
I think this was the first record I ever listened to that planted the notion that music could be way more than what I thought it was. And yet it's really just beats, a string quartet (more or less), and songwriting when you get right down to it. The whole thing is like an intricate emotional watch. I have fallen in love with a few of her records over her incredible body of work, but like all first loves, this one rings out louder than the rest to me.
MAX RICHTER – ON THE NATURE OF DAYLIGHT
This was the piece that inspired me to want to throw my hat in the ring and try and join the conversation. I can't listen to it and not cry. I know of few people immune to it. How can such a seemingly simple thing do this? (My favorite part in this piece is at around the 3:50 mark, where I think what is the best wrong note ever recorded happens. I'm not sure if it's a string noise or a color note or something in the background, but I love how discordant it is and how they left it there.)
LOW – VIOLENCE
Low is my favorite band hands down. They don't write songs so much as make songwriting reductions, distilling everything down sonically and lyrically into only exactly just what needs to be there, even when they are at their most layered. They have remained unafraid even after almost 30 years to continually question what it is that they're doing while they're doing it, and the results are never less than breathtaking.
PETER GABRIEL (FEAT. SINEAD O'CONNOR) – BLOOD OF EDEN
I mean, I'm never not gonna love the crap out of Peter Gabriel. As a strange aside, when I was learning to circuit-bend cassette decks, this was the tape I had running as I messed around with the insides of the machines, so my copy of it has a whole bunch of squelches and bleeps indelibly peppered throughout.
LOVELIESCRUSHING – GLOSCIEN
Growing up in the Canadian prairies gives one a relationship to the sublime nature of cold. It's not out of the ordinary for the winters to get down to -40 for stretches of time. I know Lovesliescrushing didn't come out of the same place, or even one like it, but this record for me has always captured what it feels like to exist in such a climate but to still find hope and beauty there.
FURTHER LISTENING