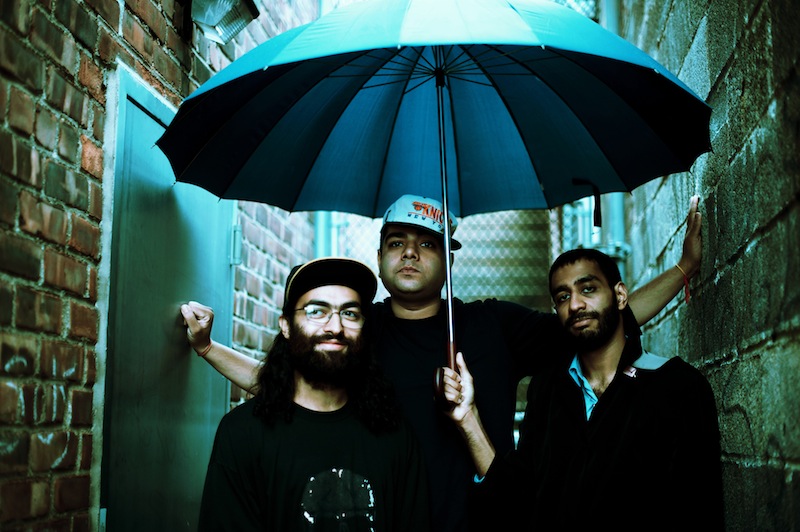 Photo by Turkishomework
Words by Das Racist
HIMANSHU SURI: What can I say about Queens that wasn't already said in Coming To America? It's a great place. My first place of residence I had a parking lot to play in. Then I moved and had a courtyard to play in. Then I moved and had a backyard to play in. In elementary school, I hung out with a Chinese kid, a Haitian kid, a Puerto Rican kid, and a bunch of Indian kids. Then in junior high, I hung out with a bunch of Korean kids and a bunch of Indian kids. Then I went to high school in Manhattan, met some white kids, and it was all downhill from there.
ASHOK "DAP" KONDABOLU: I was born in Flushing Hospital. At that time, my family lived in an apartment on 72nd St. and 32nd Ave. in Jackson Heights. We were the first (and to this day, the only) Indian people to live in Jackson Heights. Then we moved to the Dunnolly Gardens apartment complex on 79th. I became a member of the Guardian Angels fake children's gang. My brother kept a notebook listing our aliases and special powers. Then I moved to 257th St. in Floral Park, across the street from the middle school I went to (MS 172). I would spend summers in the playgrounds attached to PS 115 and MS 172 with a group of Indian, Filipino, Chinese, and white people. We would mostly play basketball and ride our bikes around aimlessly, although we also played stickball and "plastic-bat tennis-ball," which was a corked plastic bat (top cut open, stuffed with newspaper and re-sealed) and a tennis ball. There was a Pizza Hut and a 7-Eleven on Hillside Ave. we'd ride to for processed food consumption. I later moved to the Holliswood section of Queens, which is a very boring but pretty neighborhood between Jamaica and Flushing in Queens. Then I went to high school in Manhattan, where I met Hima and a bunch of white kids and I was ALL-CITY after that.
VICTOR VAZQUEZ: I'm not from Queens. WHAT UP!
Read the rest of this story in our current issue below (or snag the fully-interactive iPad edition here)…