In case you haven't already heard, Solar Life Raft is one of the year's most mesmerizing DJ mixes, a boundless, mashup-free blend of just about every genre known to man. (No country or metal, though.) Since DJ/ rupture and his Dutty Artz mate Matt Shadetek are responsible for making sense of it all–everything from the neo-classical madness of Nico Muhly to a spacey remix of Gang Gang Dance–we asked the duo to discuss five of their favorite tracks.
Check it, along with some MP3s and video…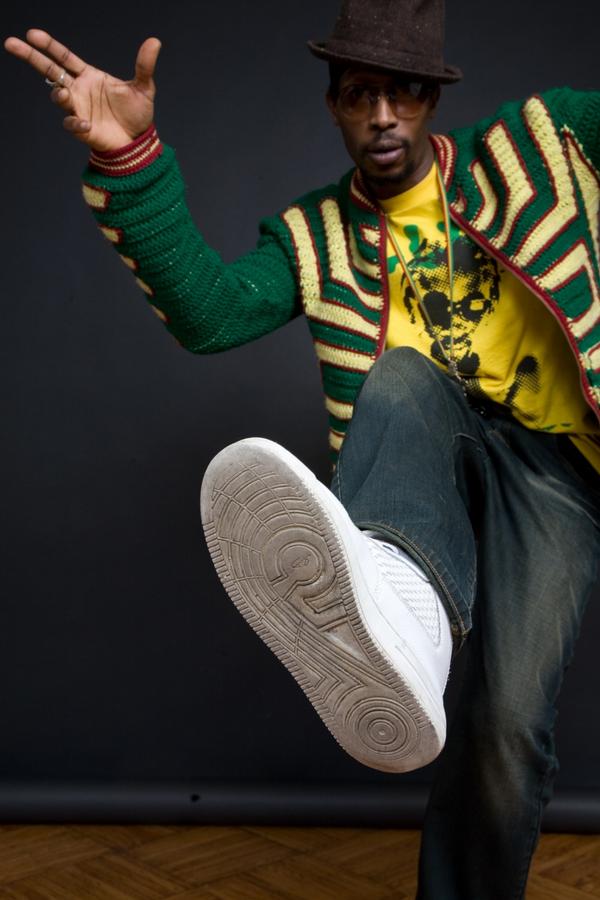 MATT SHADETEK:

1. Timeblind, "Space Cadet"
Timeblind is a longtime friend from New York City who now lives in Berlin. He's got ridiculously high standards for his own music and is never content to do 'normal' things. This tune is a great example, taking the dubstep format and going deeper, more hypnotic.
2. Noah D, "Street Sound"
Noah is a friend of Liondub, who I did the "Long Road" remix of Jahdan [Blakkamoore] with. He's known as a drum & bass producer but his forays into dubstep have been great. I love "Street Sound" because its very sleek and fast feeling without making a lot of obvious dubstep gestures.
3. Mizz Beats, "Blue Night"
I don't even know what category this track fits into. Mizz Beats is a friend from when we were both part of Jammer's Jahmek The World grime crew and have kept in touch since then. I love what she does and this track is something really different and special.
4. Jahdan Blakkamoore, "For the Souls"
Jahdan is a close friend and part of our Dutty Artz crew. This was recorded during the sessions for his album Buzzrock Warrior (out now on Gold Dust Media) and we decided to keep as exclusive for SLR. The riddim is called "Bona Vida" by Cauto, a great new producer from Barcelona.
5. Stagga, "The Bad Dance"
Stagga is making some great really crazy tunes and sent us a lot for the mix. It was really hard to narrow down but eventually we hit on "Bad Dance."
–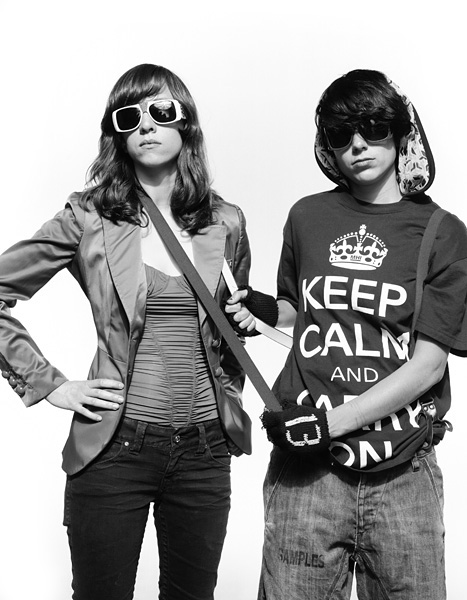 DJ /RUPTURE:

1. Caroline Bergvall, "More Pets"
She's a poet & artist, her voice is utterly hypnotic, and she works with plurilingual spaces in a very powerful way. On "More Pets," an element of humor enters into it. We're doing some collaborations for 2010. I'm honored to be working with her.
2. Telepathe, "In Your Line (DJ /rupture and Matt Shadetek Remix)"
They made one of the best albums I've heard in a long time. My favorite tune might be "Drugged," which closes Dance Mother on a very powerful note. We did two totally different remixes of "In Your Line," and ended up choosing this one. I think of its placement on SLR as the dessert at the end of a meal, and now that I think about it, it kinda works the way "Drugged" does–as an album closer.
3. Pulshar, "Mr. Money Man"
This is a Spanish duo from a city called Santander where I've spent some time. They do dub-techno stuff but this money-worry dub epic was a real standout. At first I wasn't sure about the English-as-a-2nd-language vocals but they grew on me. This is probably the song that goes *unmixed* for longest out of all of my mixes.
4. DJ /rupture featuring Elizabeth Alexander, "Overture: Watermelon City"
Go out and read her Antebellum Dream Book right now. You won't regret it. We did several poem pieces together where she's read and I'd compose music; Elizabeth's words sink so deep in me, I remember entire sections of poems she's written. It's work with real staying power.
5. Luc Ferrari, "Archives Génétiquement Modifiées pt. 2"
He's an electro-acoustic sensualist. [Ina Grm] just released a 10-CD box set (L'Oeuvre Électronique) of all of Luc's electronic works this year. I love taking weird noise and mixing it so it gets even stranger, so "Genetiquement Modifiees pt. 2" was perfect for a blowout/shakeup/rupture transition moment.
–