"Back to my roots," DJ Koze wrote on Facebook earlier today. And sure enough, he's right; "I Haven't Been Everywhere But It's On My List" is a sample-chewing head-nodder that sets the scene for his upcoming DJ-Kicks mix with heady instrumental hip-hop.
"During the day, I don't need to hear anything that's mixed on the beat," explains the Hamburg producer. "I put the focus on making sure that it works harmoniously; the idea is more to create the impression of a radio show, like people such as John Peel did so uniquely. There is a giant cosmos of music and it runs through my filter."
Like his equally essential, decade-old Kompakt mix All People Is My Friends, the mood here is restless and revelatory—a long, strange trip where you'll find Broadcast bumping up against Daniel Lanois and Mndsgn, or a Shatner chaser for a freshly cut 2 Bears x Hi-Tek edit.
"The beats are unquantized and elements are too loud," says Koze. "Everything sounds broken, cracked. It's punk and yet it has so much soul. There's a hint of madness hidden beneath the blanket of harmony."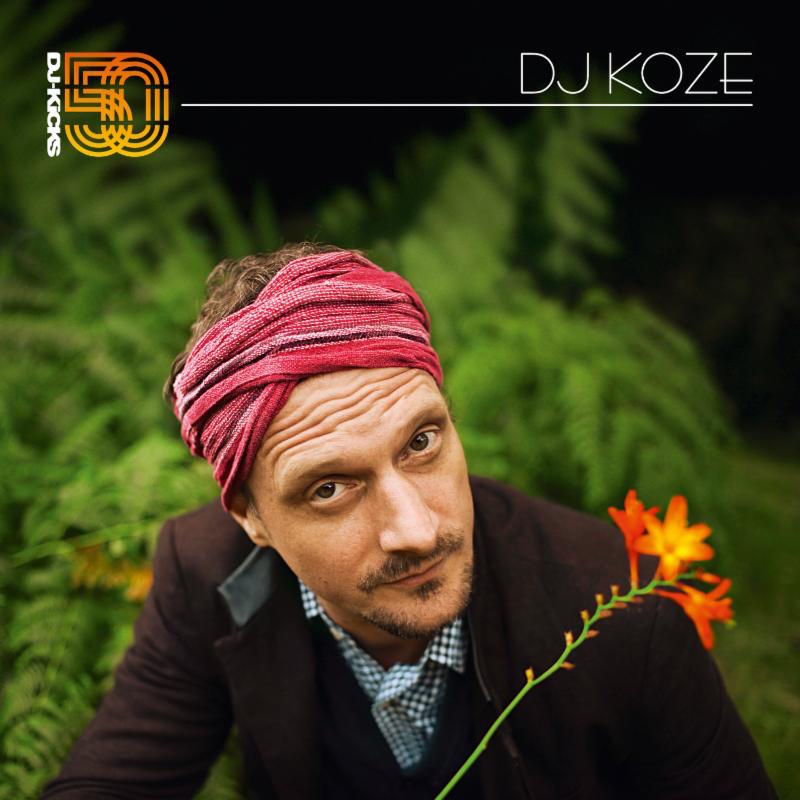 DJ Koze
DJ-Kicks
(!K7, June 15th)


1. DJ Koze – I Haven't Been Everywhere But It's On My List (DJ-KiCKS)
2. Dimlite – Can't Get Used To Those? (Kosi Edit) / Efdemin – Ohara
3. cLOUDDEAD – Dead Dogs Two (Boards Of Canada Remix)
4. Strong Arm Steady – Best Of Times (Instrumental)
5. Homeboy Sandman – Holiday (Kosi & Fink's Edit)
6. Freddie Gibbs & Madlib – Shame (Instrumental)
7. Mndsgn – Camelblues (Kosi Edit)
8. Broadcast – Tears In The Typing Pool
9. Daniel Lanois – Carla
10. Hi-Tek / The 2 Bears – Come Get It (Tekstrumental) / Modern Family (Kosi Kos Mélange)
11. William Shatner – It Hasn't Happened Yet
12. Marker Starling – In Stride
13. Session Victim – Hyuwee (DJ Koze Remix)
14. Frank & Tony – Bring The Sun feat. Gry (Kosi Edit)
15. Marcel Fengler – Jaz (Kosi Edit)
16. Portable feat. Lcio – Surrender (Kosi Edit)
17. The Gentle People – Superstar