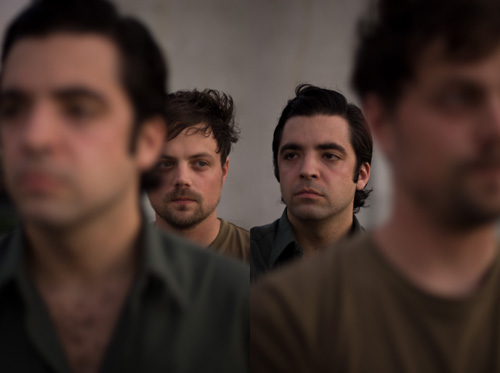 [Photo by Shawn Brackbill]
For more links to stories in self-titled's second issue–including our "did that really just happen?" visit with Jay Reatard in Memphis–check out this breakdown. Our third digital mag goes live in a couple weeks.
While we've always dug the shimmering dronescapes of Growing, self-titled has a hard time telling their records apart sometimes. Maybe it's because the duo's stuck to an instrumental template for nearly a decade; either that, or it's because bassist Kevin Doria and guitarist Joe Denardo have whittled their sprawling shards of riffs & EFX down to a distinct 'Growing sound' over the course of countless LPs, EPs, splits, cassettes, and limited live albums. Whatever the case is, we asked Doria to give us a guide to most of his back catalogue, including the recently-released All the Way album.
[CLICK FOR THE FULL STORY]