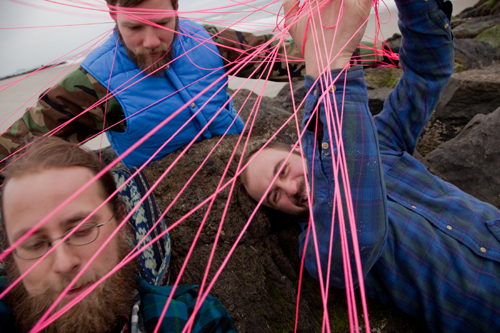 [Photo by Sebastian Mlynarski]
Since we already tried to sell you on Akron/Family's wild & wooly live show, self-titled thought we'd ask the band about one of its many inspirations: African music. While vocalist/guitarist Seth Olinsky spent some time in Ghana, he passed the must-buy torch to bassist Miles Seaton. The guy's got a hell of a record collection, thankfully, as distilled in the following beginner's guide.
As Seaton explains in one entry, "cascading, tumbling and propulsive, yet totally soulful and sweet, this is dance music for a sunny heaven where lions and lambs lie together."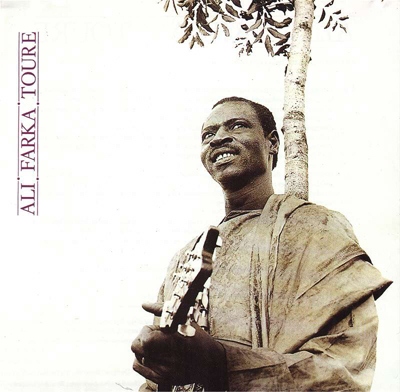 Ali Farka Toure, Ali Farka Toure
Totally stunning, spare and powerful. A perfect document of traditional Malian songs, as seen through a blues lens. This '88 classic is essential for anyone wanting to get deeper into West African acoustic guitarists.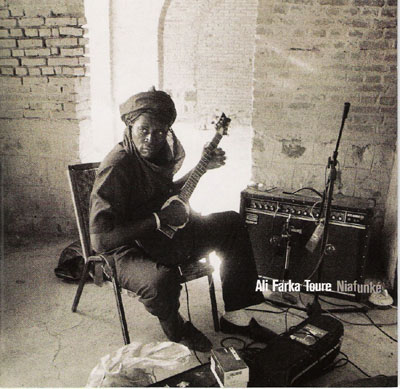 Ali Farka Toure, Niafunke
A smokin' electric record from '99, featuring a Roland Jazz Chorus Solid State amp. (If any guitar nerds wonder where Dirty Projectors get 'that sound,'  look no further.)
I believe that Boubacar Traore was responsible for the first recordings of Ali Farka Toure. which may make him a little older. And though he never became an "international superstar" like Ali Farka, out of all the albums I share with people, this is by far the most immediately loved. Many shades darker in production and feel, you can feel the ache of the desert in his voice.
The next two albums represent Zimbabwean pop at its finest. Do you think Paul Simon listens to this stuff?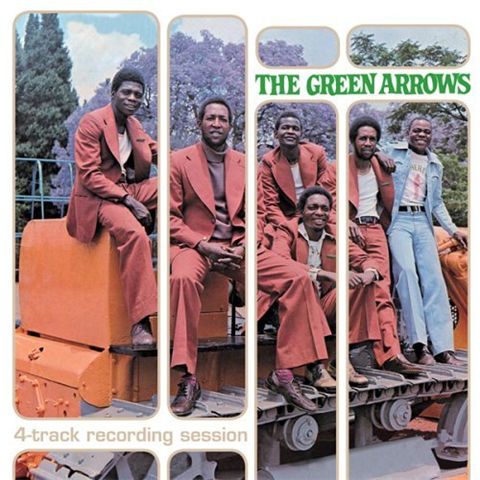 The Green Arrows, 4-Track Recording Session
A little more on the ragged side–or maybe sounding a little more "American" or "British," for lack of a better term–this fuzzy, groovy sound is instant summer. As with other South African contemporary music that I've heard, the bass guitar is integral. While still maintaining its muscularity, there is a slinky quality to this music that links it a little more to its rocksteady cousins..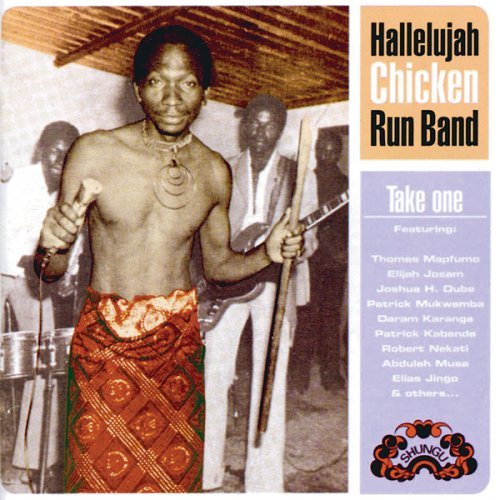 Hallelujah Chicken Run Band, Take One
This record was one of the first places I ever heard African guitar. Cascading, tumbling and propulsive, yet totally soulful and sweet, this is dance music for a sunny heaven where lions and lambs lie together.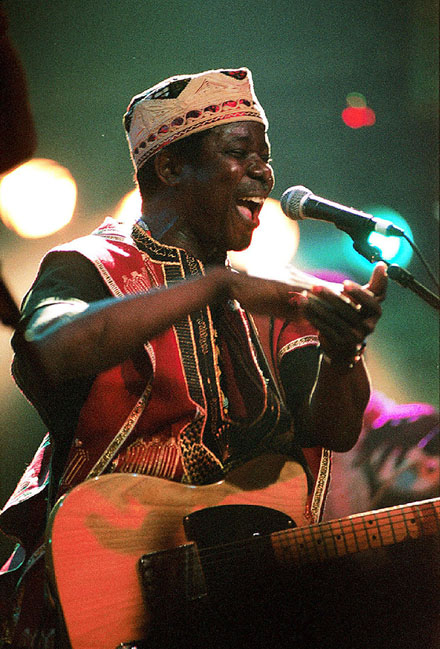 I once read a quote from King Sunny Ade where he called considered himself the "minister of enjoyment" for Nigeria. Anyone who wants an unstoppable groove without resolution or dogma, look no further. The slack key and pedal steel in this music create a rainbow mist you'll never want to leave.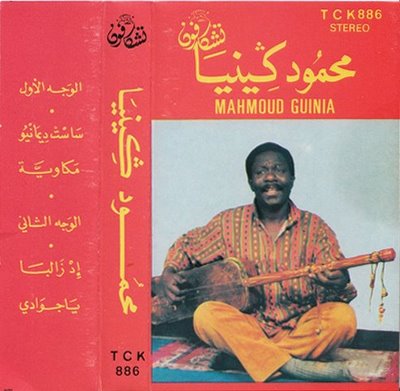 Gnawa music from Morocco is some of the most beautiful and soulful music I own. Simple drums, handclaps and call-and-response singing around the thunderous thud of the gimbri and the dizzying repetition of the krakebs snap the listener off the linear time grid and place them in nowhere. Guinia has collaborated with great free jazz musicians Hamid Drake and Peter Brotzman as well…
Heavy.
And now, an excerpt from Wikipedia's Gnawa music entry:
Gnawas perform a complex liturgy, called lila or derdeba. The ceremony recreates the first sacrifice and the genesis of the universe by the evocation of the seven main manifestations of the divine demiurgic activity. It calls the seven saints and supernatural entities (mluk, Arabic: ملوك) represented by seven colors, as a prismatic decomposition of the original light/energy. The derdeba is jointly animated by a maâlem (master musician) at the head of his troop and by moqadma or shuwafa (clairvoyante) who is in charge of the accessories and clothing necessary to the ritual.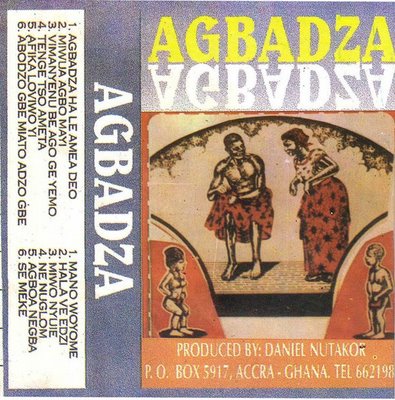 Ritual war dance music from West Africa…whoa.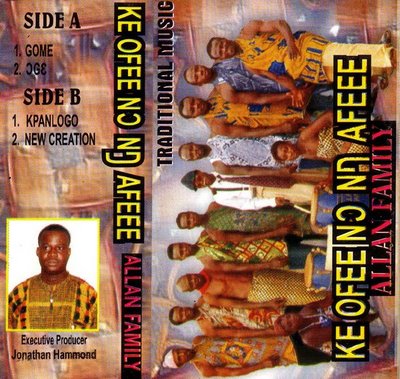 Allan Family, Ke Ofee NÉ" NÅ‹ Afeee

Not a lot of info on this one, but it's amazing. There must be 5-10 drummers singing response to the leader here, and probably their sisters and a few cousins. Whatever the lineup is, it sounds like a party. The breakneck tempos, trumpets and flugelhorn  on here is on par with some of that crazed Don Cherry action from the '70s…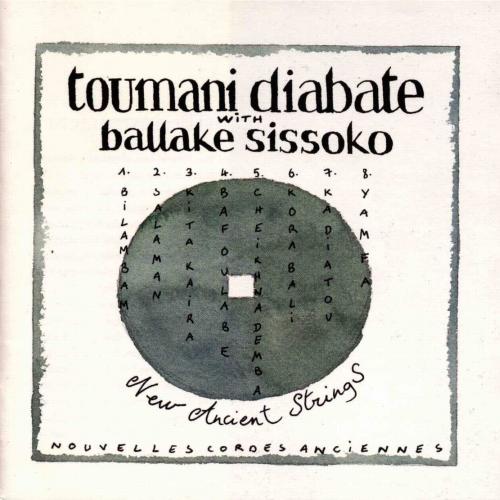 Toumani Diabaté with Ballaké Sissoko, New Ancient Strings

A true poet of the kora, Toumani Diabaté is in fine form here, recreating a record recorded by his late father. This is what the pure realms sound like, I'm sure–crystalline waterfalls and prismatic glaciers of light! The kora is used like a classical instrument here, showcasing the subtlety and complexity of so much African music. I can't even think as fast as this man's index fingers are moving…Amazing.
Akron/Family's Dead Oceans debut, Set 'Em Wild, Set 'Em Free, is out now. Here's a taste…
[audio:http://www.scjag.com/mp3/do/river.mp3]