Fresh off the release of the rightfully acclaimed post-punk compilation JD Twitch released on Optimo Music a few months back comes news of a similar Vinyl Factory set. Due out February 19th, So Low finds the Optimo co-founder dusting off his favorite industrial, cold-wave and synth-laced classics from the '80s—perennial s/t powerhouses like Throbbing Gristle, Chris & Cosey and Front 242.
"So Low is an occasional night at The Poetry Club in Glasgow where I play some of the music I played when I first started DJing back in 1987," Keith McIvor explained in a press release. "At that time the audience I played to mostly loathed what I was playing and rarely danced but then shortly after, when house music arrived I found a different audience who actually liked to dance.
He continued, "In response to my wife's deep love of this music and requests from some friends who were too young to hear it in a club at the time, or indeed were not even born when most of this music was made, I was persuaded to revisit a lot of records I still loved but rarely played out, and So Low was born. It has an extremely enthusiastic audience, a joyous atmosphere and is the antithesis of what a club in Scotland playing this music nearly 30 years ago would have been like."
The Vinyl Factory plans on hosting release parties for the record early next year. Powell and Helena Hauff have also been asked to remix a few cuts from the compilation.
Have a listen to one of its songs down below, right alongside a mini-mix version of McIvor's last double LP…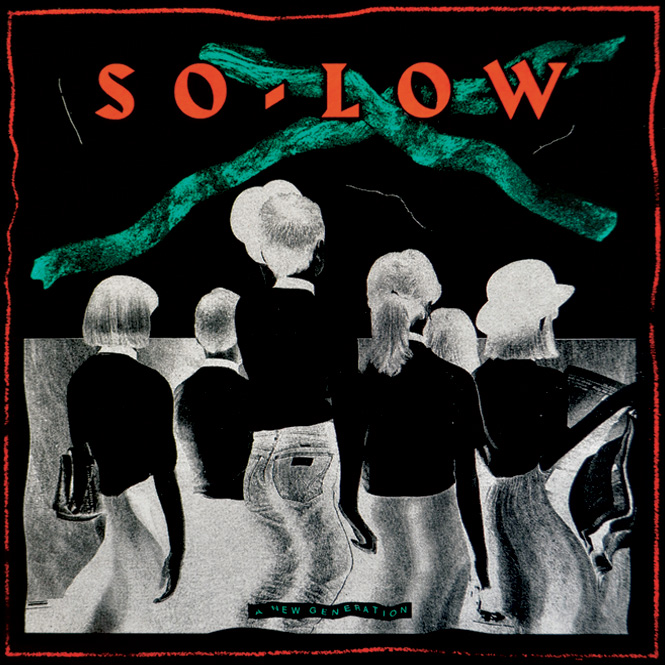 JD Twitch
So Low
(The Vinyl Factory, February 19th)
1. John Bender – 'Victims of a Victimless Crime'
2. Hunting Lodge – 'Tribal Warning Shot'
3. Throbbing Gristle – 'Discipline (Berlin)'
4. Front 242 – 'Kampfbereit'
5. The Klinik – 'Moving Hands'
6. P1/E – '49 Second Romance'
7. Colin Potter – 'Power'
8. Eric Random – 'Fade In'
9. Conrad Schnitzler & Wolfgang Seidel Meissner – 'Fabrik'
10. Gerry & The Holograms – 'Gerry & The Holograms'
11. Chris & Cosey – 'Passion'
12. Hard Corps – 'Porte Bonheur (Remix)'
13. Holger Hiller – 'Das Feuer'
14. Siglo XX – 'Dreams of Pleasure'
15. Clair Obscur – 'Toundra'
16. Tuxedomoon – 'No Tears'