Photo ALEX KOCHER
Nassau co-founder Jeffrey Silverstein has shared the details surrounding his debut How On Earth. Due out early next year through Driftless Recordings, the effort features six ambient-folk songs that were written and recorded during an artist residency at the Sou'Wester Lodge in the small (population: 473) town of Seaview, Washington.
"I woke up each morning to the sound of a light rain coming down on the motor home turned recording studio I was staying in," explains the singer/multi-instrumentalist. "After coffee and breakfast, I'd hole up writing and making demos, breaking just to make food or warm up by the fire in the main lodge. I'd talk with some of the other guests, put on a Michael Hurley record on their sound system and then get back to it.
He continues, "Having played in bands for the better part of a decade, it was challenging to only have myself to rely on/bounce ideas off of. I wound up meeting Jeremy Reinhold during my time there, who recorded and mixed my EP at his home studio in Portland. At the end of my residence, I performed my first solo set in a decade for folks who were also staying at Sou'Wester. The experience was one I am very grateful for, as it pushed me to continue to explore more ideas I've had swirling around in my head for so long."
Check out the record's first official single below, along with its back story. Silverstein is also playing a hometown show with The Parson Red Heads and Fort Atlantic at Turn Turn Turn tonight….
When my partner and I moved into our second apartment here in Portland, I noticed a sign for a non-profit next door called All Hands Raised. As a teacher, I was intrigued and knew I wanted to use it for a song title. Turns out our neighbor works for them; they work to address racial inequity in schools and provide pathways for students to living wage jobs.

In May, it was reported that there had been, on average, one school shooting per week this year. As challenging as it has been to follow, I've been immensely moved by the work of my own students and students across the country boldly speaking out for gun control. This song is for them. The lyrics are "All hands raised / to say / I am warm and brave / I am more than okay."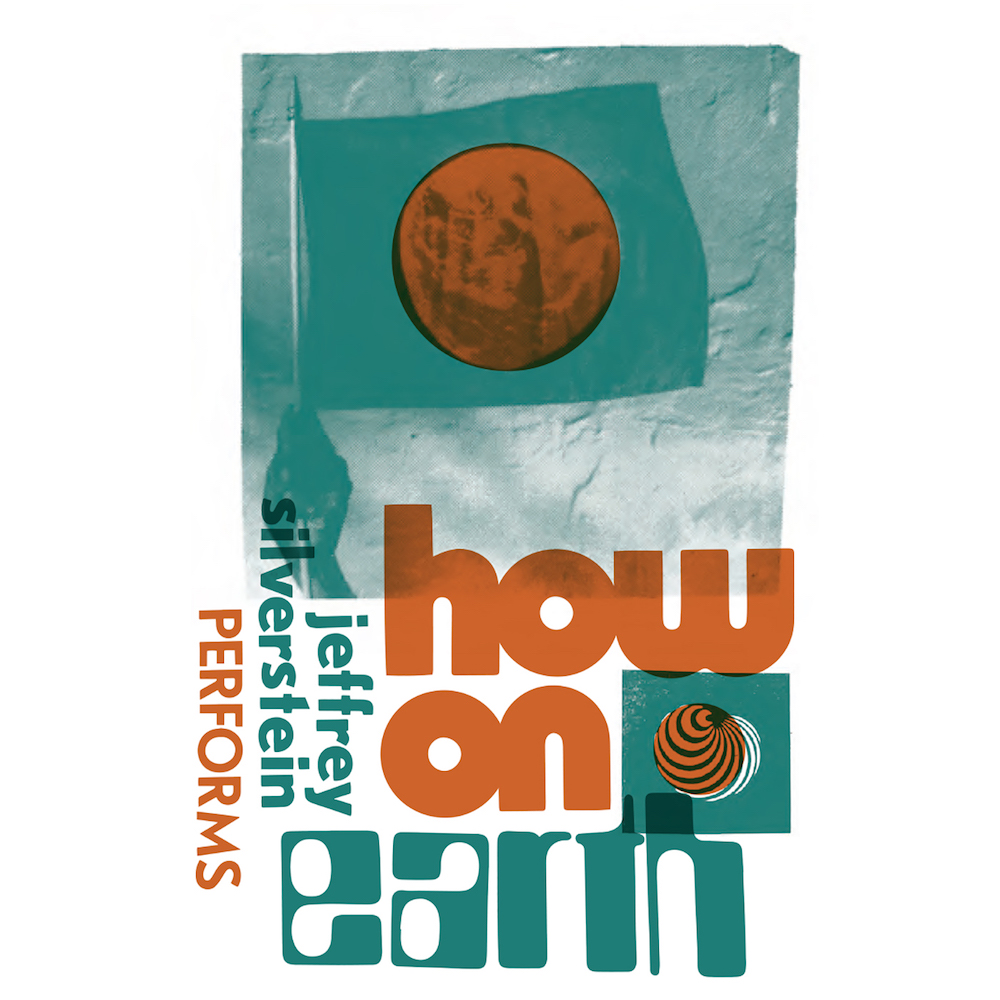 Jeffrey Silverstein
How On Earth
(Driftless, 2019)
1. Given The Light
2. Pattern Of Joy
3. Make Yr Peace (And Have It Too)
4. All Hands Raised
5. Finds You Well