While many directors may have found it strange—maybe even a little unsettling—working on another filmmaker's sequel to their most iconic movie, John Carpenter couldn't have been happier with the creative process behind David Gordon Green's Halloween .
"It was great," Carpenter says of the score he composed alongside his son Cody and godson Daniel Davies. "It was transforming. It was not a movie I directed, so I had a lot of freedom in creating the score and getting into the director's head. I was proud to serve David Gordon Green's vision."
As for the songs themselves, Davies adds, "We wanted to honor the original Halloween soundtrack in terms of the sounds we used. We used a lot of the Dave Smith OB-6, bowed guitar, Roland Juno, Korg, Roli, Moog, Roland System 1, Roland System 8, different guitar pedals, mellotron, and piano. It was an honor for us to be involved, and we are really happy to be a part of something that so many people are anticipating and excited about."
Here's another reason to get psyched: the soundtrack's lead single, "The Shape Returns," a fresh (and faithful!) take on one of the most iconic themes ever made. Check it out alongside a couple trailers and a complete rundown of the soundtrack record that hits shops on October 19th through Sacred Bones….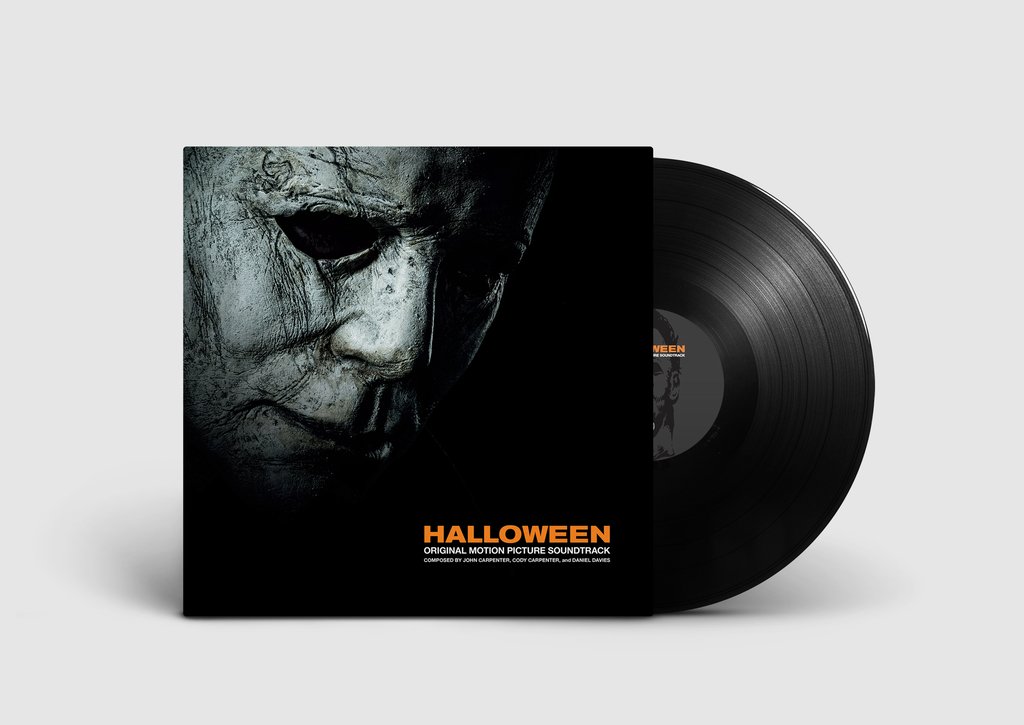 John Carpenter, Cody Carpenter and Daniel Davies
Halloween: Original Motion Picture Soundtrack
(Sacred Bones, October 19th)
1. Intro
2. Halloween Theme
3. Laurie's Theme
4. Prison Montage
5. Michael Kills
6. Michael Kills Again
7. The Shape Returns
8. The Bogeyman
9. The Shape Kills
10. Laurie Sees the Shape
11. Wrought Iron Fence
12. The Shape Hunts Allyson
13. Allyson Discovered
14. Say Something
15. Ray's Goodbye
16. The Shape Is Monumental
17. The Shape and Laurie Fight
18. The Grind
19. Trap the Shape
20. The Shape Burns
21. Halloween Triumphant