Photo MORISA MARTIN
Kevin Richard Martin has never shied away from making intense music, whether that meant the air-locked ambience of King Midas Sound, the bass-heavy beats of The Bug, or the bombastic hip-hop of Techno Animal (Death Grips a couple decades early, essentially).
The UK-born, Berlin-based producer has never done something as deeply personal as Sirens, though. Due out this Friday through Lawrence English's Room40 imprint, it's the first album Martin has recorded under his own name since he got into this game more than three decades ago.
There's a reason for that; its 14 shape-shifting pieces trace the uncertain birth of Martin's first child, which came with several life-threatening complications. English first experienced the project in a live setting, but says the final record is slightly different. "[It] traces out a dynamic sound world that is both tender and caustic," he explains. "Within each piece, microcosms of sensation unfold. Kevin clearly and deftly maneuvers us through the tumultuous journey. Seconds become hours, and hours become seconds; Sirens somehow creates a sense of time that is without anchor and is foggy in a way that is profoundly unique (and frankly pleasurable)."
To put the final product into perspective even further, Martin was kind enough to contribute a deeply immersive mix to our Needle Exchange series, one that pairs some of his biggest inspirations with previously unreleased material that builds upon the pressure-cooked productions of Sirens. Here's what he had to say about the set, along with an early listen to the LP itself….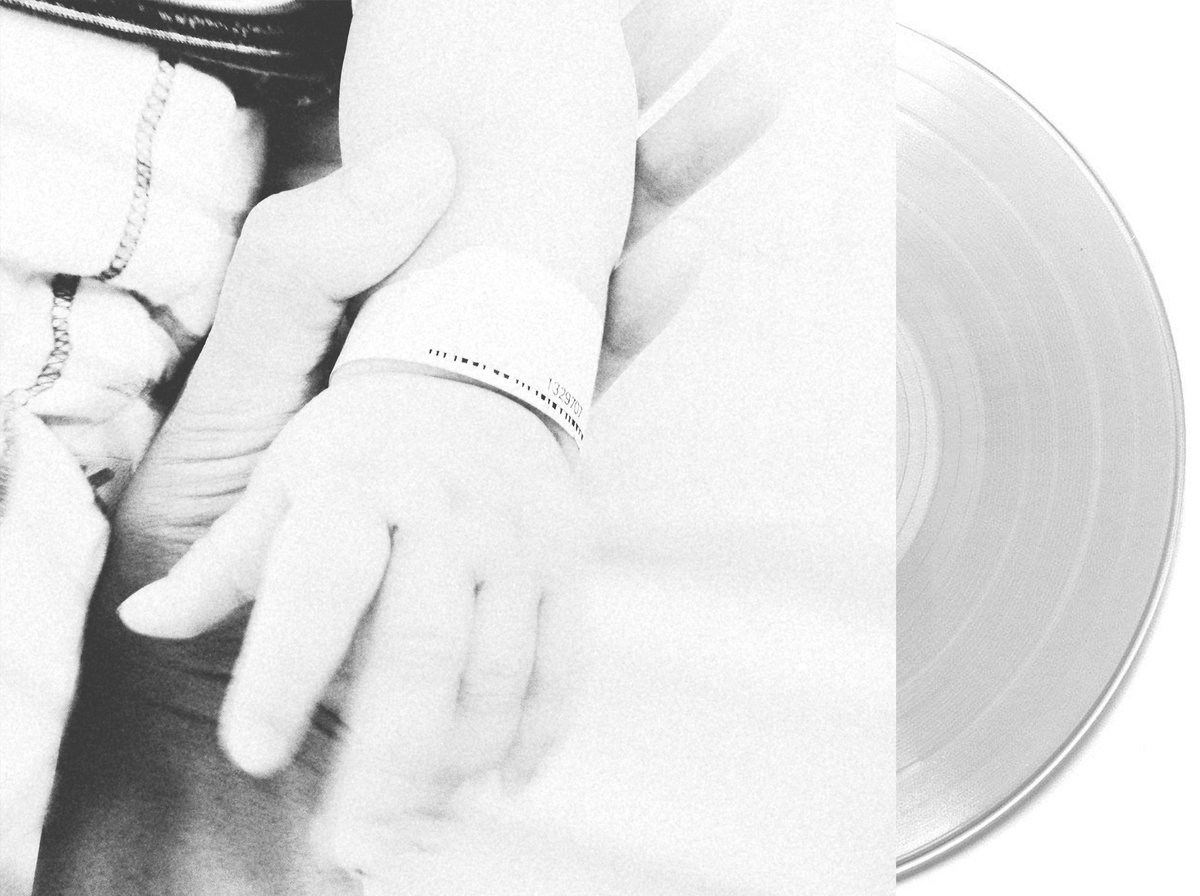 When I composed 'Sirens' as an album, I chose to write it in a film score format, regardless of the fact there was no actual movie. It was a movie of the mind—recalling events that had changed me as a person for life…. I wanted to locate an intersection for classical composition, tense drone synthesis, and beatless dub immersion to soundtrack weeks spent in an intensive care unit.

With this 'Retold Mix', I attempt to retell the same story I had previously constructed for the album, but with the music of other people as narration this time around and the addition of unreleased material I had previously recorded. It gave me a chance to shine a light on inspirations and allies alike, and amplify the emotional rollercoaster I had sought to convey with my first 'solo' album for Room40.

This mix, like the album, attempted to mirror the great tension felt as my wife and son fought for their lives during the first traumatic months of his life. (Thankfully both my wife and son are totally fit and healthy now.) That period was a nerve-shredding contrast of incredible moments and truly terrifying times, amazing beauty and sheer panic, unforgettable marvels and absolute madness.

And while it may be futile to try and portray such monumental emotions/experiences though music, that is what I attempted to do through the album and now this mix….
TRACKLISTING:
Bing & Ruth – The How It Sped
Kevin Richard Martin – Somnia Loop (unreleased)
Talk Talk – Runeii
Kevin Richard Martin – No Sleep (unreleased Sirens track)
William Basinski – Nocturnes (extract)
Alessandro Cortini – Rovine
Mica Levi – Lips to Void
Lichens – Sighns
WE – Secondhand Science
King Midas Sound – Dark Terror (unreleased)
Bohren & der Club of Gore – Im Rauch
Boards of Canada – Kid for Today
Lustmord – Infinite Space
Rhythm & Sound – Roll Off
Kevin Drumm – Snow (extract)
Abul Mogard – Half Light of Dawn
Fennesz/Sakamoto – Cendre
Alva Noto – Xerrox Isola
Pessimist/Karim Maas – A4
Vangelis – Mechanical Dolls (unreleased)
Mika Vainio – Tasanko
Bernard Herrmann – Love Scene
E.A.R. – Untitled 10
Ensemble Pearl – Painting on a Corpse
Colin Stetson – Steve
Lalo Schifrin – Love Dream / The Awakening
Joji Koyama – Cyclamen
Robert Wyatt – At Last Ivm Free
Celer – For the Entirety (extract)
Masayoshi Fujita – Cloud of Light (extract)
Aphex Twin – Rhubarb
Kevin Drumm – Imperial Horizon (extract)
Kevin Richard Martin – Gamelan Spirit Dance (unreleased)