Merz has announced a collaborative album with cult ambient figure Laraaji and figureightrecords founder Shahzad Ismaily. Due out July 5th through Dampfzentrale Bern, Dreams of Sleep and Wakes of Sound is culled from live performances Merz coordinated during his residency at the Swiss venue. Not to mention separate recording sessions in solo and duo settings with Ismaily.
"The attitude towards the playing was to try and compose in the moment," explains Merz. "To think of the improvisations as in-the-moment melodic compositions as opposed to experimental adventuring."
"Listening to this album takes me to visions of a modern dance theatre in rigorous performance," adds Laraaji. "It brings up visually and emotionally the harsh ambient conditions of urban industrial factory worker life perhaps in Asia somewhere: relentless hurried longing for relief from paralyzing life work and an anxious longing for comfort and gentleness."
That was the end goal, actually: a collection of "Industrial Devotional" cuts that Merz explains in detail below, right alongside a complete rundown of the record and exclusive video by LA artist Jed Ochmanek….
I had this idea of making an instrumental album featuring a variety of stringed instruments: harps, zither, guitars, santoor. That was the theme. I was going to call it 'Strung Out'—a terrible title. Me and Shahzad have been writing and performing together for a few years; we wrote a bunch of songs on the last Merz album and had a few recording sessions during which we both switched around various instruments including the Chinese guzheng, the Persian santoor, an old f-hole guitar, and a tenor guitar. We recorded around 12 tracks in those sessions, three of which are on this album. Though, as it happens, Shahzad is playing the Moog Rogue synthesizer on all three of the album tracks, an instrument he is a renowned master of.

The Laraaji collaboration came out of another idea, which was to put on a concert under monastic conditions—creating a temple-like space and requesting the discipline of silence from the audience right from entering the space to leaving the space…. I had Laraaji in mind as the ideal musician to collaborate with on this monastic gig and he just happened to be nearby Switzerland around the time we planned to hold the event, and up for it. The fact that he is a uniquely masterful zither player ended up fitting neatly into the stringy theme of the instrumental album I was in the process of compiling.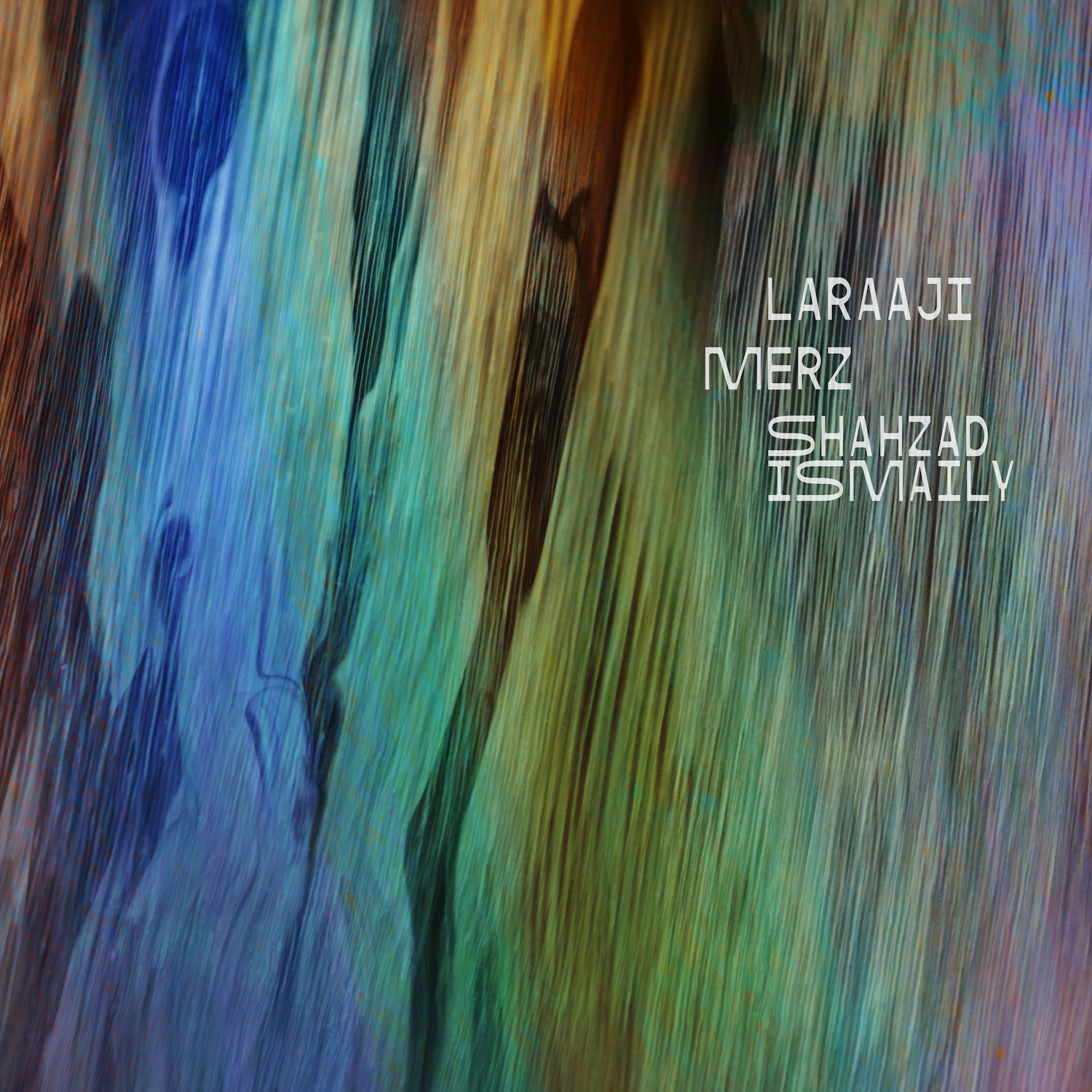 Laarji, Merz & Shahzad Ismaily
Dreams of Sleep and Wakes of Sound
(Dampfzentrale Bern, July 5th)
1. Entrance
2. That's Your Blue Home
3. Broken Shield
4. Rent a New Place, Everything Could Change
5. Assembly
6. Cima Dome
7. Monastic Cafe
8. (N)o(t)ver
9. Play
10. Invisible Now