The following story is taken from our free iPad magazine. Grab it via iTunes or check out more exclusive features from it here… 
Words ARYE DWORKEN Photography BRYAN SHEFFIELD
Midway through our rabbit hole discussion about records, Sean Bohrman and Lee Rickard start praising the potency of The Secret. Yes, thatSecret, the Oprah-endorsed book that's sold more than 19 million copies by simply encouraging positive thinking. As the two business partners/soul mates happily admit, that's where much of their success with Burger Records—the Orange County-based label, store, and accidental lifestyle brand—comes from.
"When you watch the Secret documentary, they say you got to stay positive," explains Bohrman. "And you're like, 'no duh.' But it's hard to be positive and not think you're entitled."
"Just have good thoughts and think well of people," counters Rickard.
"When we started the store," Bohrman continues, "I was at a show and talking to a buddy of mine, and mentioned to him that I'm opening a record store. And he was like, 'You're really opening a record store? Now?' And well, yeah. I had to follow through on it. I told someone and now I had to do it."
As you're about to see, Burger's positive thinking extends to their record collection as well, from the whacked-out parodies of Weird Al to the bloodletting proto-punk of The Stooges…
[youlist pid="PLlxVAExh_bYbdfjPBVaGFsLKx6jB-5mv6″ width="960″ height="540″]
[youlist pid="PLlxVAExh_bYZu_0Zs15pcZ7NRUQbuSZAj" width="960″ height="540″]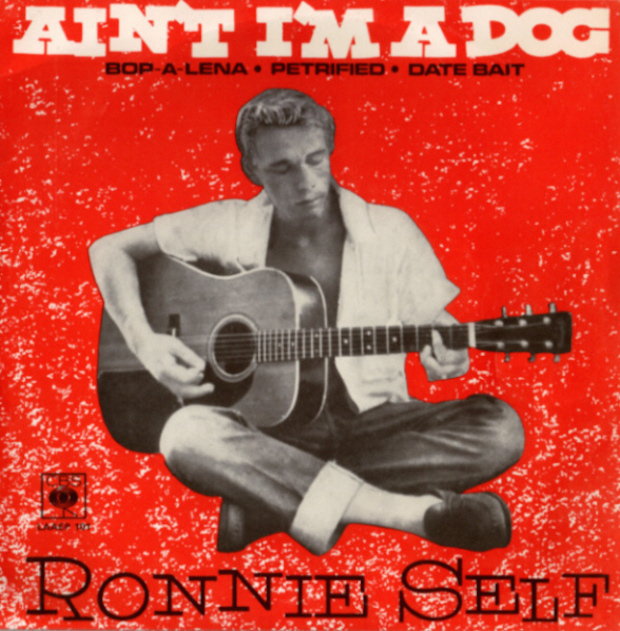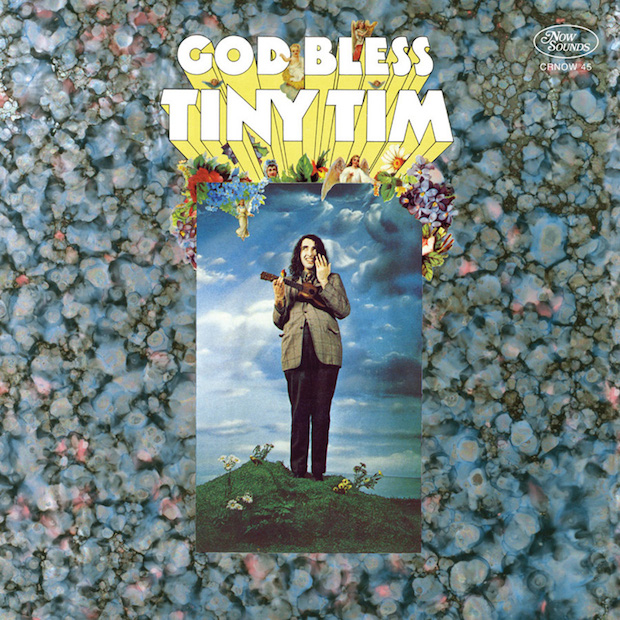 THE RECORDS THAT SAY MORE ABOUT US THAN WORDS EVER COULD
Ronnie Self, "Date Bait" (Columbia, 1958)
Lee: I'm kind of joking here. He's a pure rockabilly dude—the first guy signed to MGM, the first rock and roll dude from back in the day. I wouldn't necessarily say I love this record, but I admire the guy.
Tiny Tim, God Bless Tiny Tim (Reprise, 1968)
Sean: An amazing journey of an album, from a production standpoint to the songwriting. It speaks to me on many levels. You look at him and you think that guy will never make it. He's weird looking. Everyone wrote him off. But he had such a love for rock and roll and an encyclopedic knowledge and it all came through. If you keep believing in what you're doing and keep going for it, you make it happen.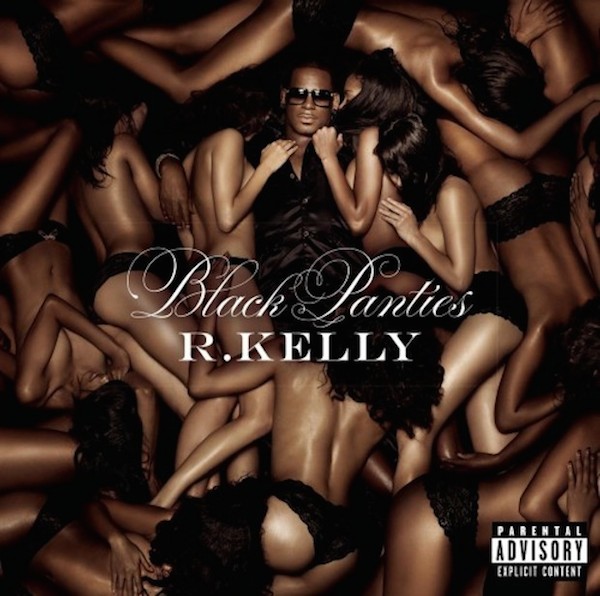 THE RECORD WE PLAY IN OUR STORE REGULARLY
R. Kelly, "Cookie" (RCA, 2012)
Sean: I know it's not available on vinyl at this time, but if RCA or R. Kelly is listening, we'd love to collab on the Black Panties 12"! "Cookie" is always upbeat and positive, and it keeps us going. We're surprised it wasn't a hit; it's so goofy and silly.
THE USED RECORD I WAS SORRY TO SEE GO
Spiny Norman's Mind Games, "Sorry About That Chief!" (self-released, 1981)
Sean: Never forget. Our first blunder in the record game—jumped the gun and regretted it ever since. Patience is a virtue it turns out! This is kind of a long story. We got this 7" from some dude. Looked it up online, and didn't find much. We posted it on eBay and got a call that someone wanted to buy it for $500. And we sold it. But then people wanted it for $1,500 and calls started coming in offering us $2,000.
Later on, we met this dentist at a convention and he tells us this story. It turns out he found the two Asians guys in Spiny Norman who made the record, and this guy bought all the copies they had. He sent some copies to his friends and started hyping it online. Now Spiny Norman only made 100 copies in 1981 and that was it. But this dentist was creating a myth online and was making money off of that. So he tells us that we couldn't go selling it for $500 because it was bringing the price down of his records. It was an eye-opening moment as far as record collecting goes.
"I have multiple scars from those days. Fires were started. Fun was had."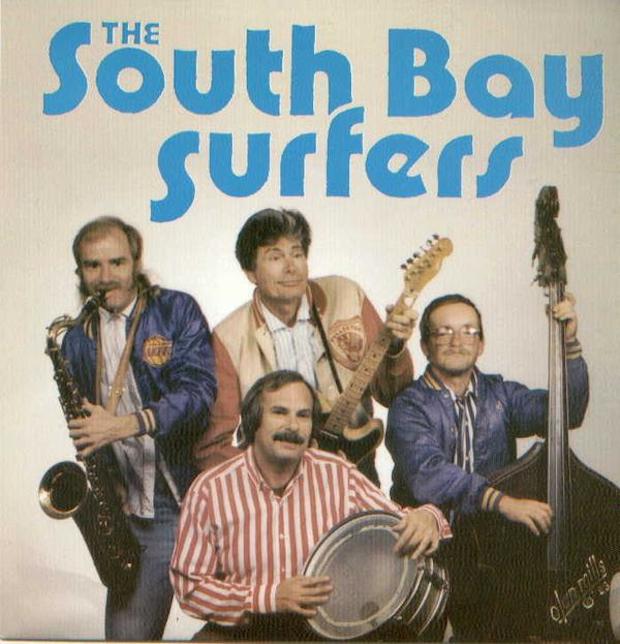 THE RECORD THAT MAKES US PROUD OF BEING FROM CALIFORNIA
The South Bay Surfers, The South Bay Surfers (Hot Rash, 1995)
Lee: Pure unadulterated lovers of rock and roll that live for music. They've been one of our favorite bands since we started going to shows! Their story is that they have serious mental disabilities but put their hearts into it and are super passionate.
Sean: I feel like most of the music I like is by people who don't necessarily know what they're doing or what they're a part of but it's still great. When I see them live, I get the chills because it's so real.
Lee: We tried to get them in the studio but there was too much drama. One guy's sister—who is his caretaker—wanted him staying away from the rock and roll life. I think we're going to make a documentary on them.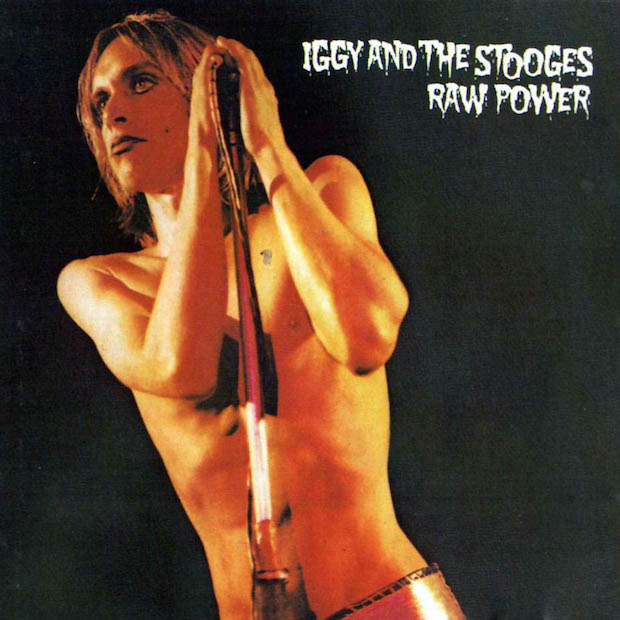 THE RECORD WE BONDED OVER IN THE VERY BEGINNING
Iggy and The Stooges, Raw Power (Columbia, 1973)
Sean: During our first band, The NOiSE!, we'd listen to this record in my old car—christened the Stoogemobile—before every show. The radio was broken and it was on full blast all the time, pumping us up before we hit the stage. Blood was shed; I have multiple scars from those days. Fires were started. Fun was had.
Lee: We were charming enough to book shows out of town and we didn't even know what we were doing. Sean turned me on to the Stooges.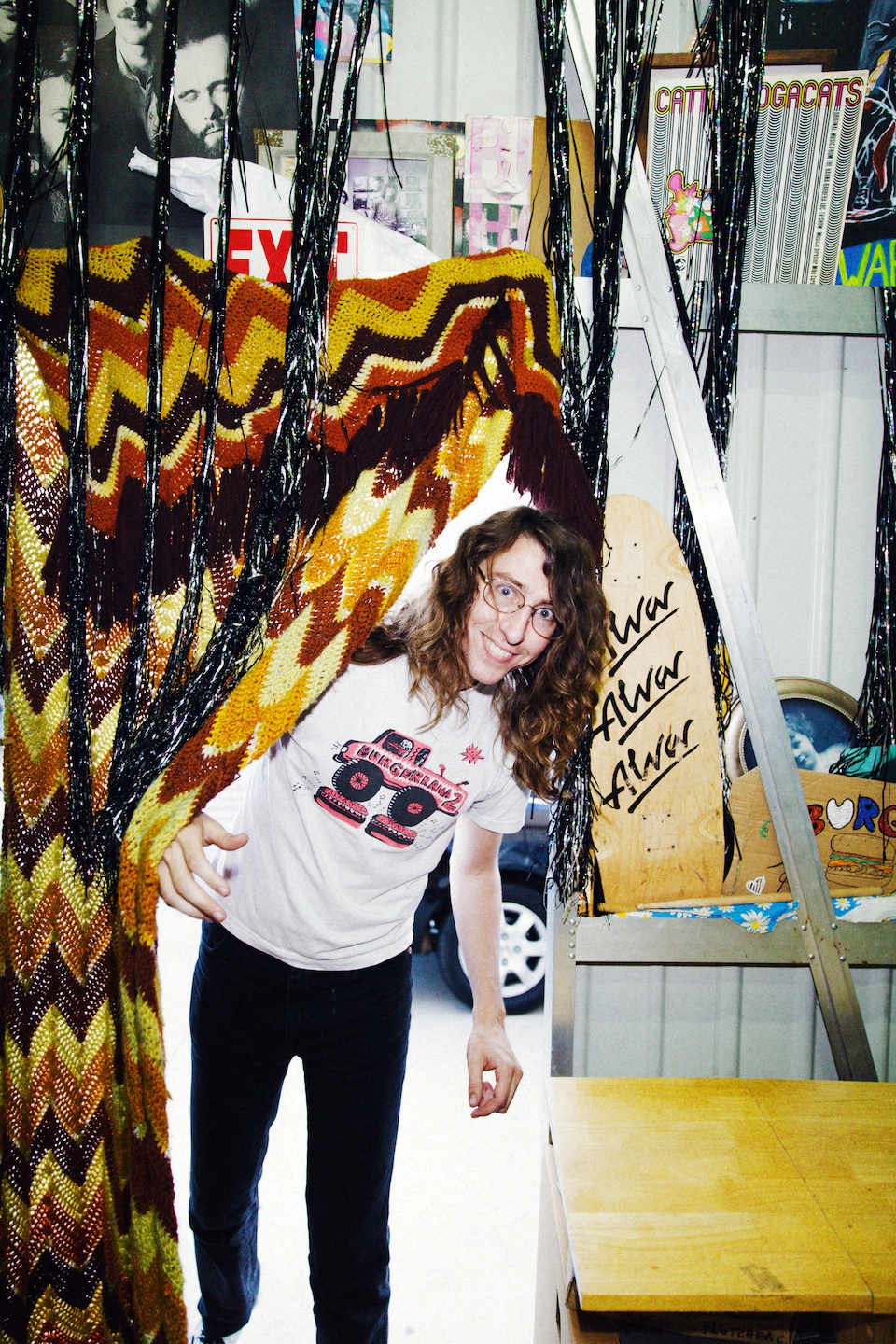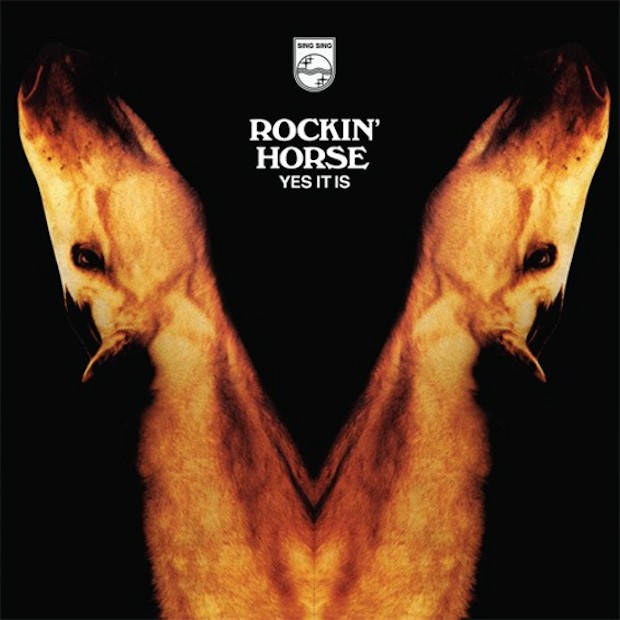 THE RECORD THAT'S KEPT US GOING THE PAST FIVE YEARS
Rockin' Horse, Yes It Is (Phillips, 1971)
Lee: A perfect record from start to finish. Discovered the CD 10 years ago and thanks to the good people at Sing Sing, they've re-popped it on vinyl for everyone to enjoy! You need to hear this one.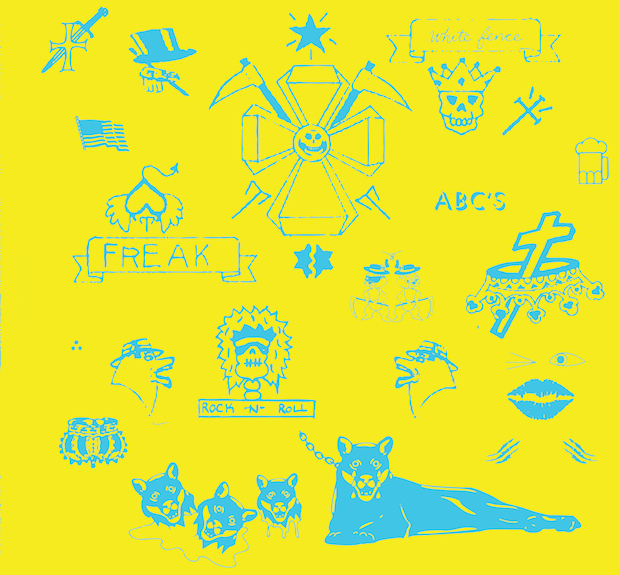 THE RECORD THAT'D FIT RIGHT IN THE BURGER CATALOG
Anything by White Fence
Lee: We've been talking to Tim [Presley] for years about making a tape but nothing has surfaced so far. Unless he reads this and wants to do some oddities! He's a local legend, and whenever we run into him and ask him about doing something, he's always super positive and we're gung ho. I mean, the guy's super cool. He can do whatever he wants.
"Doing a legitimate Weird Al cassette box set would be out of control"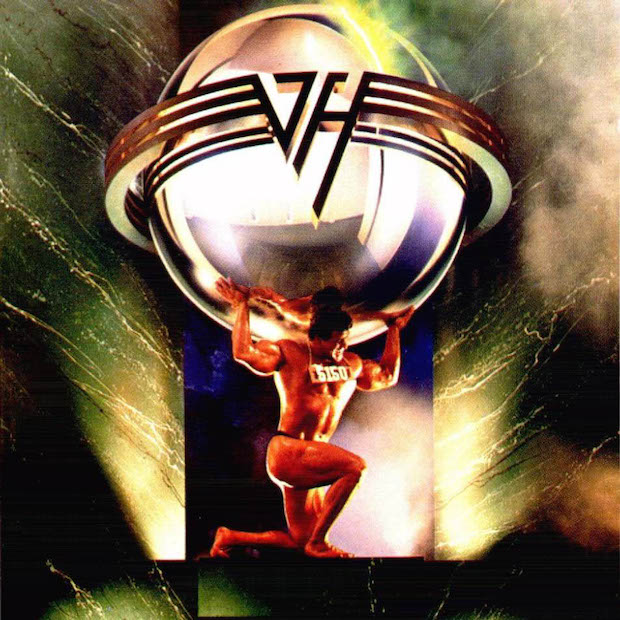 THE RECORD THAT REMINDS US OF BEING A KID
Van Halen, 5150 (Warner Bros., 1985) 
Lee: Van. Fucking. Halen. When we were hours apart as kids, living in our separate worlds, we were still picking up the Van Halen frequencies and vibing on that shit. Diamond Dave is one of the coolest motherfuckers ever on stage.
Sean: The first cassette I bought for myself though was Van Halen's 5150, strangely enough. I remember when I was a kid and "Jump" would come on TV; I would jump all around the house driving my family crazy. I even went to a Van Halen show and tried to get my 5150 cassette signed but it didn't happen. I was still super happy because I saw Alex walk by. I was like, 'Shit. That was Alex Van Halen!'
Lee: I got to see the Diamond Dave when he reunited with the band and he was all about Wolfie [Van Halen]. He kept shouting out to Wolfie. I guess it was his way of avoiding the other guys.
THE RECORD WE'VE LOVE TO MAKE A LEGIT CASSETTE OF
"Weird Al" Yankovic, Permanent Record: Al in the Box (Rock 'n' Roll/Scotti Brothers, 1994)
Sean: Doing a legitimate Weird Al cassette box set would be out of control. He's an idol of mine. I could die happy if that happened. I remember a friend of mine, Michael Bailey—who was really cool—playing it in his backyard, and he's like, 'You gotta check this out.' I thought it was the coolest thing ever.
I remember being in my car in the Amoeba parking lot years later, and I saw him. I ran out and asked him for a hug, and he was like, 'Sure.' So I hugged him. I also went to Comic-Con and he was there and I took a photo with him. It's on the wall at Burger Records.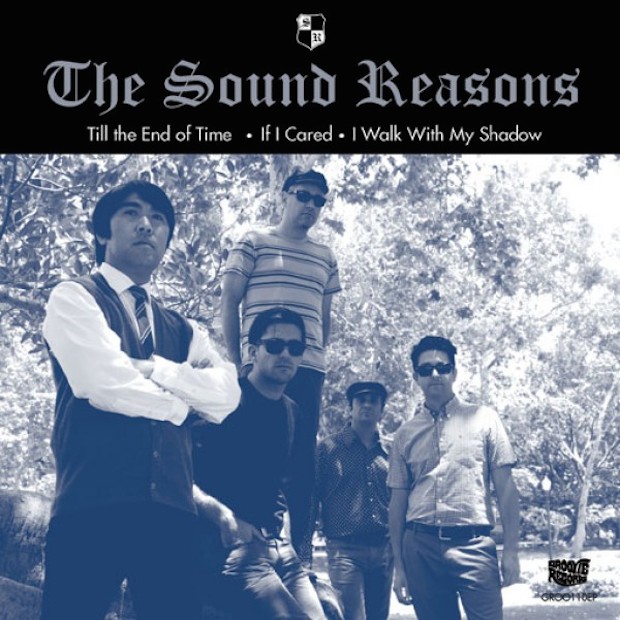 THE GARAGE RECORD NO ONE KNOWS ABOUT (YET)
The Sound Reasons, "'Til the End of Time" (Groovie, 2013)
Lee: The great LA garage band that's rockin' the Sunset Strip like it was 1966! No one knows that they're affiliated with us quite yet but everyone's gonna be into it soon. It was an import-only, but he's a friend who told us about it and we're gonna put it out here. We don't always sign people we know. We've broken some hearts… We don't bring it up again and hope that they don't. It's hard.
Sean: But we have some things we release that we call "friend rock." It's friends of ours who make music but we're not like so super into it. But they're friends so sometimes you gotta.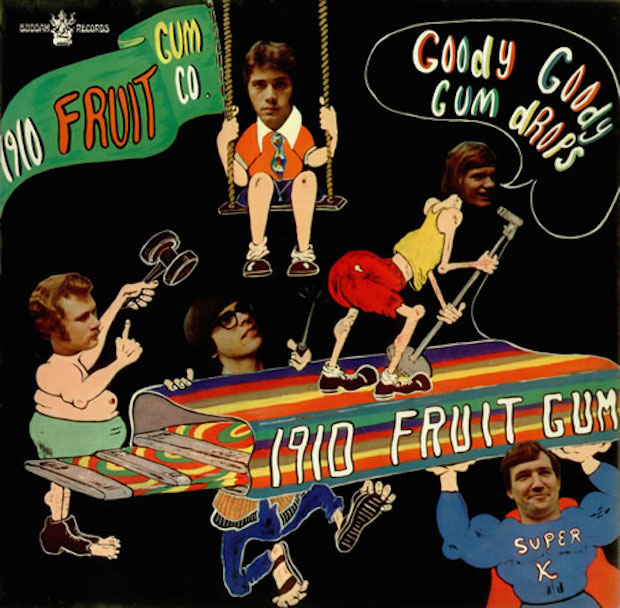 THE RECORD THAT MADE ME FALL FOR BUBBLE GUM MUSIC
1910 Fruitgum Company, Goody Goody Gumdrops (Buddah, 1968)
Lee: A perfect record, top to bottom. I had to stop listening to it because the songs would get stuck in my head and I couldn't sleep at night!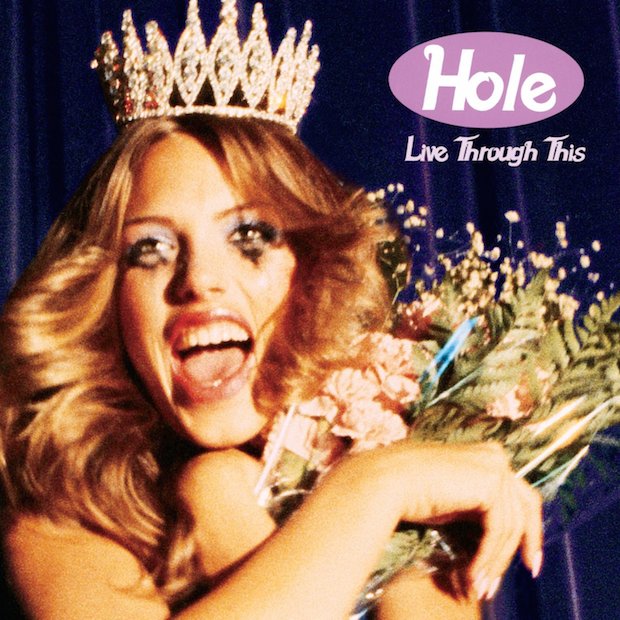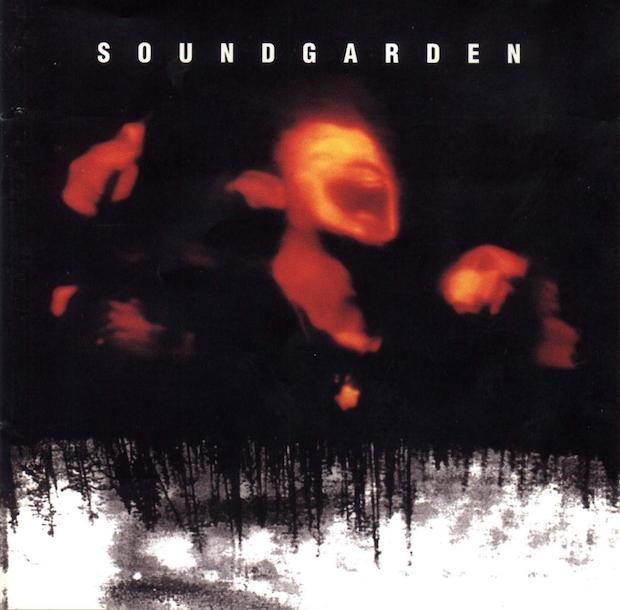 THE RECORDS THAT BRING US BACK TO THE '90S
Hole, Live Through This (DGC, 1994)
Soundgarden, Superunknown (A&M, 1994)
Sean: Between 1990 and 1999, our musical tastes developed like crazy. The amount of music we absorbed during that time is insane. I remember hearing Soundgarden's "Black Hole Sun." It was weird and gross and so different. I listened to that thing so much.
Lee: Hole too; it came out about the time Kurt died. I love that record. I still listen to it. I remember buying it at Target the week it came out and rockin it on my baby boombox.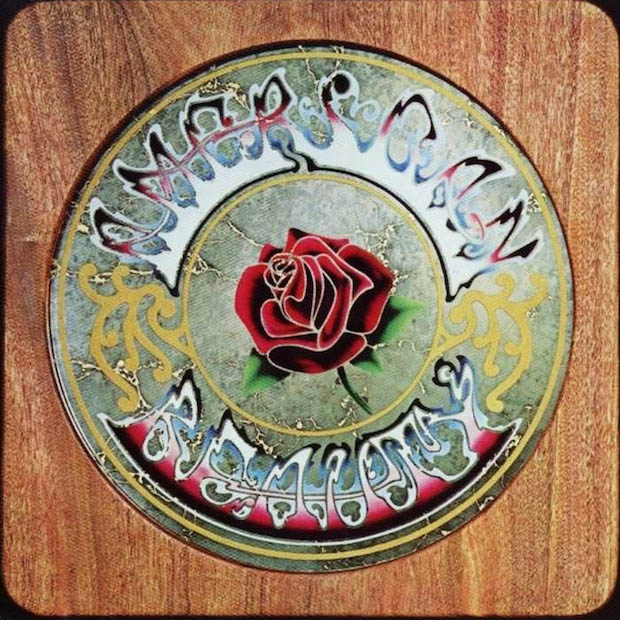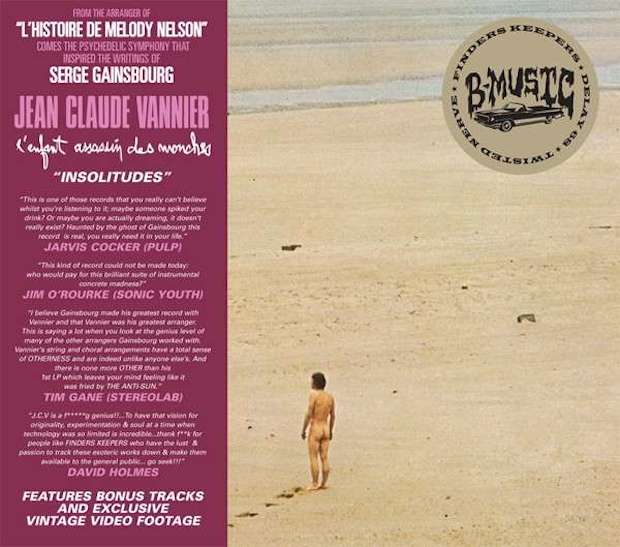 THE RECORDS WE LISTENED TO AT OUR LAST JOBS
The Grateful Dead, American Beauty (Warner Bros., 1971)
Lee: I'd open up the Tack and Feed shop at Rancho Del Rio every morning and sweep up listening to the mellow tunes of The Dead! I grew up on a horse stable in Anaheim and it was a lot more open over there back then. It was a good morning record. It took me a long time get into them. One punk friend of mine who was into them once asked me if I was into them yet. I said, 'No.' And he said, 'Oh, you will be.'
Jean Claude Vannier, L'Enfant Assassin Des Mouches (Suzelle, 1972)
Sean: I would get stoned at lunch, put my headphones on and trip out until I got to go home. I was into Serge Gainsbourg and I found out about him through Serge. Jean Claude did some of the arrangements for him.
Lee: A couple years ago, he came out to LA to perform and we all took mushrooms and tripped out to that show. It was pretty amazing.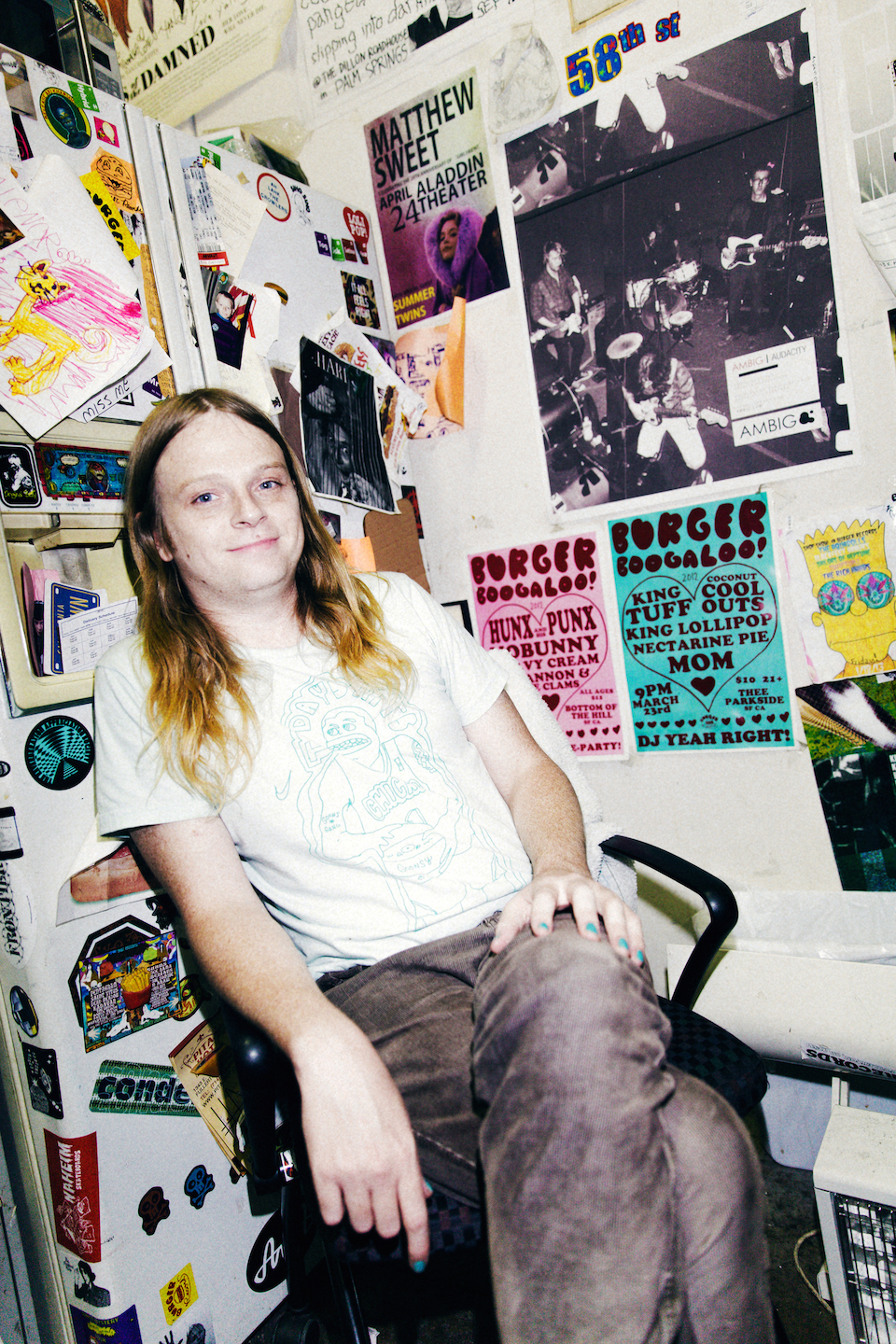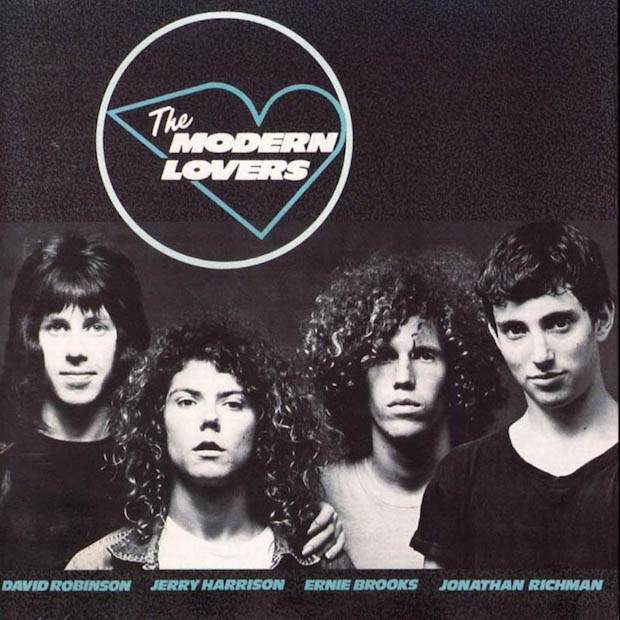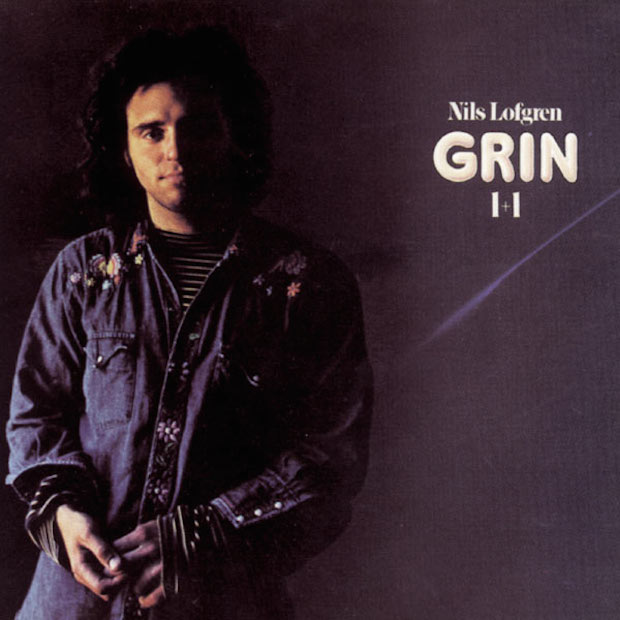 THE RECORD THAT OPENED THE DOOR TO AN ALTERNATE UNIVERSE
The Modern Lovers, The Modern Lovers (Home of the Hits, 1976)
Lee: The ultimate suburban teenage head turners! Off the top of my head, I think I heard "Roadrunner"; my buddy Kip and I would hang out in his room and listen to records. It just sounded super modern and simple and classic all at the same time. It's so clean. It was the opposite of the Velvet Underground because it wasn't raw. I totally dug it.
Grin, 1+1 (Spindizzy, 1972)
Sean: I was reading an Al Kooper book (Backstage Passes & Backstabing Bastards: Memoirs of a Rock 'n' Roll Survivor) and he mentioned Grin. The 1+1 record opened up my musical world. The vinyl had a rocking side and a dreamy side. Like it was literally labelled "Rocking Side" and "Dreamy Side." I really got into that record.
"It didn't get any cooler than wrapping yourself in toilet paper and talking shit!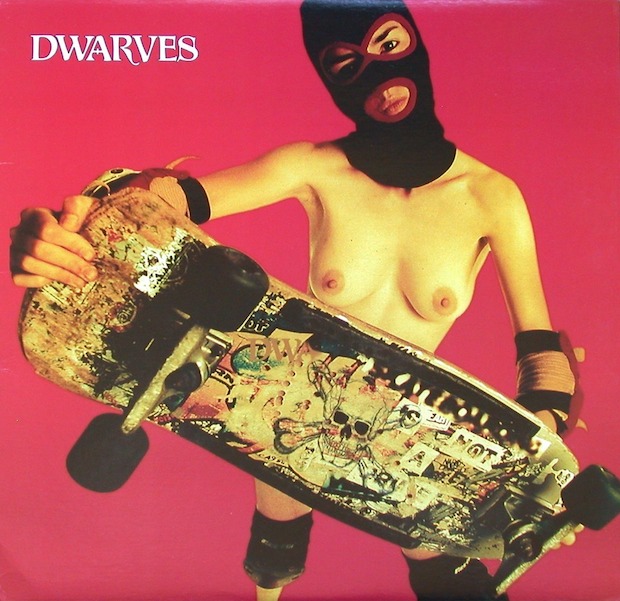 THE RECORD I RIGHTFULLY JUDGED BY ITS COVER
Dwarves, The Dwarves Are Young and Good Looking (Epitaph/Theologian, 1997)
Lee: We were in high school and there was a naked girl with a skateboard on the cover. We judged it over and over again.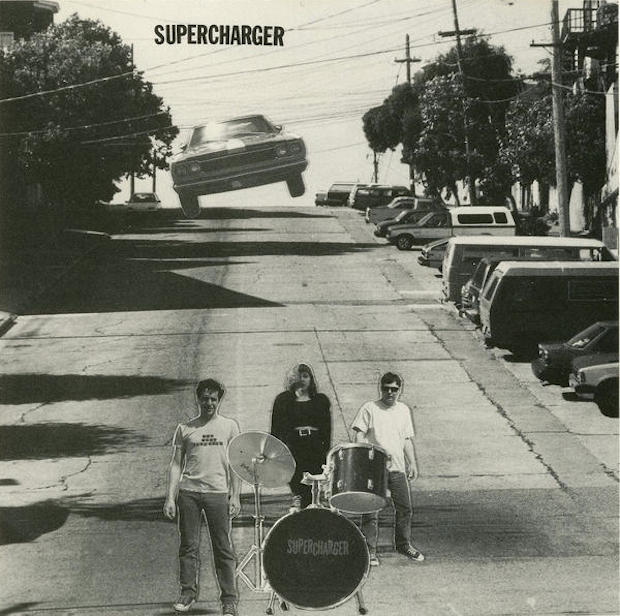 THE RECORD THAT MADE ME WANT TO PLAY MUSIC MYSELF
Supercharger, Supercharger (Radio X, 1991)
Lee: Super simple, primitive sounds seemingly recorded through a tin cup. We thought we could "probably do that maybe." So we stumbled our way through "Sooprize Package [For Mr. Mineo]" and realized it was a lot harder than it seemed! And thus, slack rock was born. I mean, they sounded like they made a record on a tape recorder—simple rock and roll songs which were a lot of fun. The simpler the better, we felt. We related to that…We're super busy, but we haven't given up the idea of playing music again. The last five years have been a blur.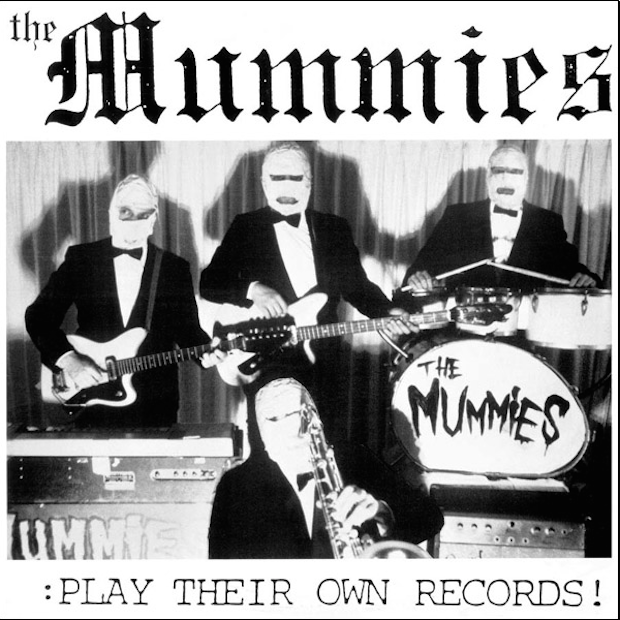 THE RECORD THAT EPITOMIZES THE BURGER ETHOS
The Mummies, Play Their Own Records! (Estrus, 2009)
Lee: We were literally obsessed with The Mummies in high school. It didn't get any cooler than wrapping yourself in toilet paper and talking shit on people! They're uncompromising, raw, real and rugged. They put all their albums on vinyl.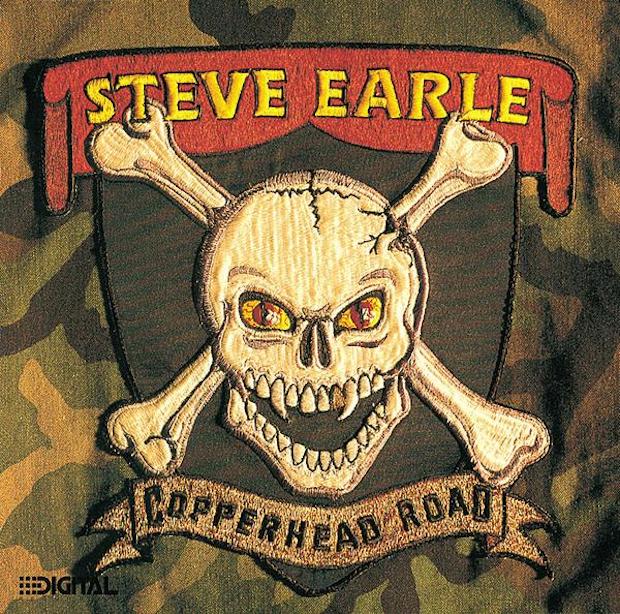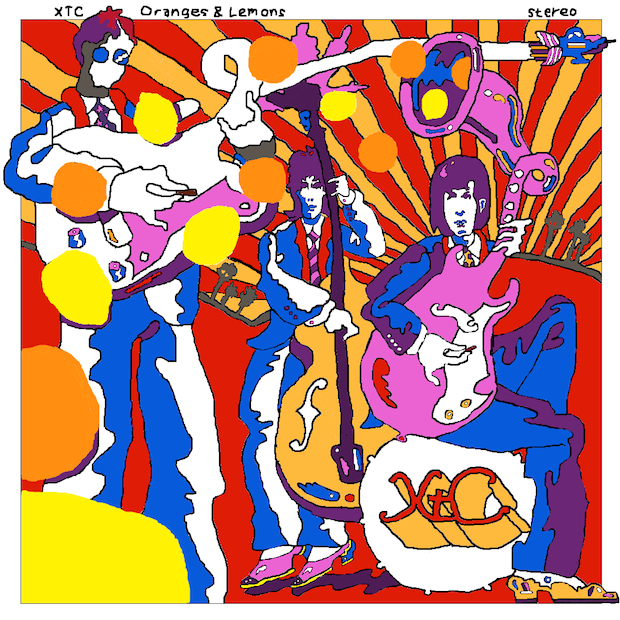 THE RECORD MY FAMILY HELPED ME APPRECIATE
Steve Earle, Copperhead Road (Uni, 1988)
Lee: One of my earliest and best musical memories of my father is hanging out in our old Ford pickup truck Purple and rockin' out to the great storytelling of SteveEarle.
XTC, Oranges & Lemons (Geffen, 1989)
Sean: Used to listen to this with my dad all the time; now it's one of my favorite records and bands!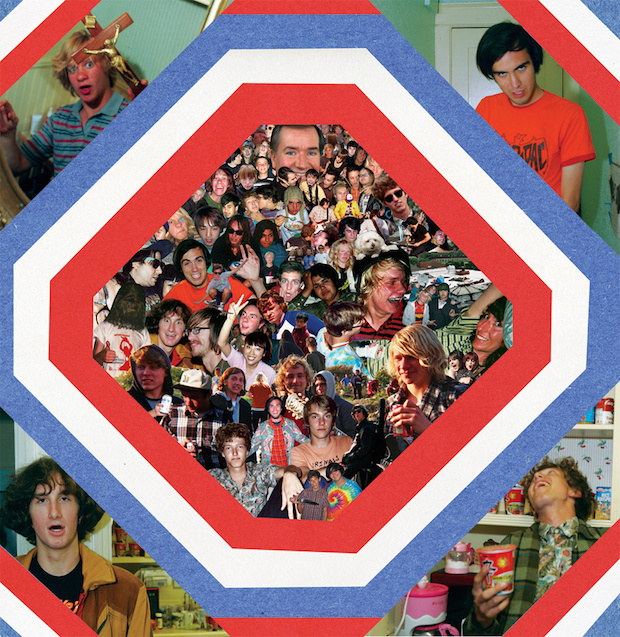 THE RECORD THAT MADE US WANT TO RUN OUR OWN LABEL
Audacity, Power Drowning (Burger, 2009)
Lee: It all started with The NOiSE!, the Talent's For Motherfuckers CD-R we made 10 copies of and our friends fought over in high school. That led to self-releasing our next band's second 45", Thee Makeout Party!'s "2EZ2LUVU." But it was local teenage punks Audacity that made us look outside of our own musical ventures and think about releasing other people's music! They're an amazing young punk band that transcend punk now. I would even describe them as power pop sometimes. They were like our protegees.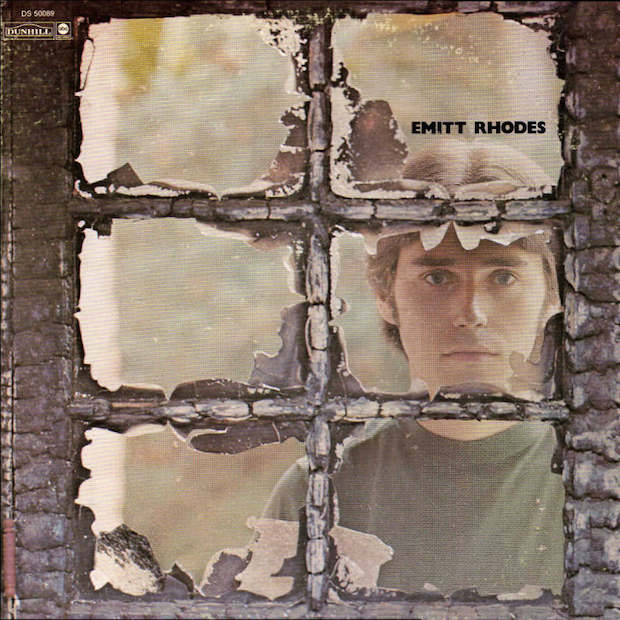 THE RECORD EVERYONE SHOULD OWN
Emitt Rhodes, Emitt Rhodes (Dunhill, 1970)
Lee: If you don't own this album, stop everything right now and go find a copy because it's truly special and amazing! It's flawless and he did it all by himself. He made bad business decisions and apparently had a temper so it didn't quite work out with him.
Sean: I saw a documentary on him a year or so back and he was drunk. It was kind of a bummer.
Lee: We love to read trashy rock and roll biographies and learn from them—what to do and what not to do. I think that's why we've gotten to the point of where we are in this time: We're focused on our mission.
Sean: Following through on your dreams. It's a simple way to go about things.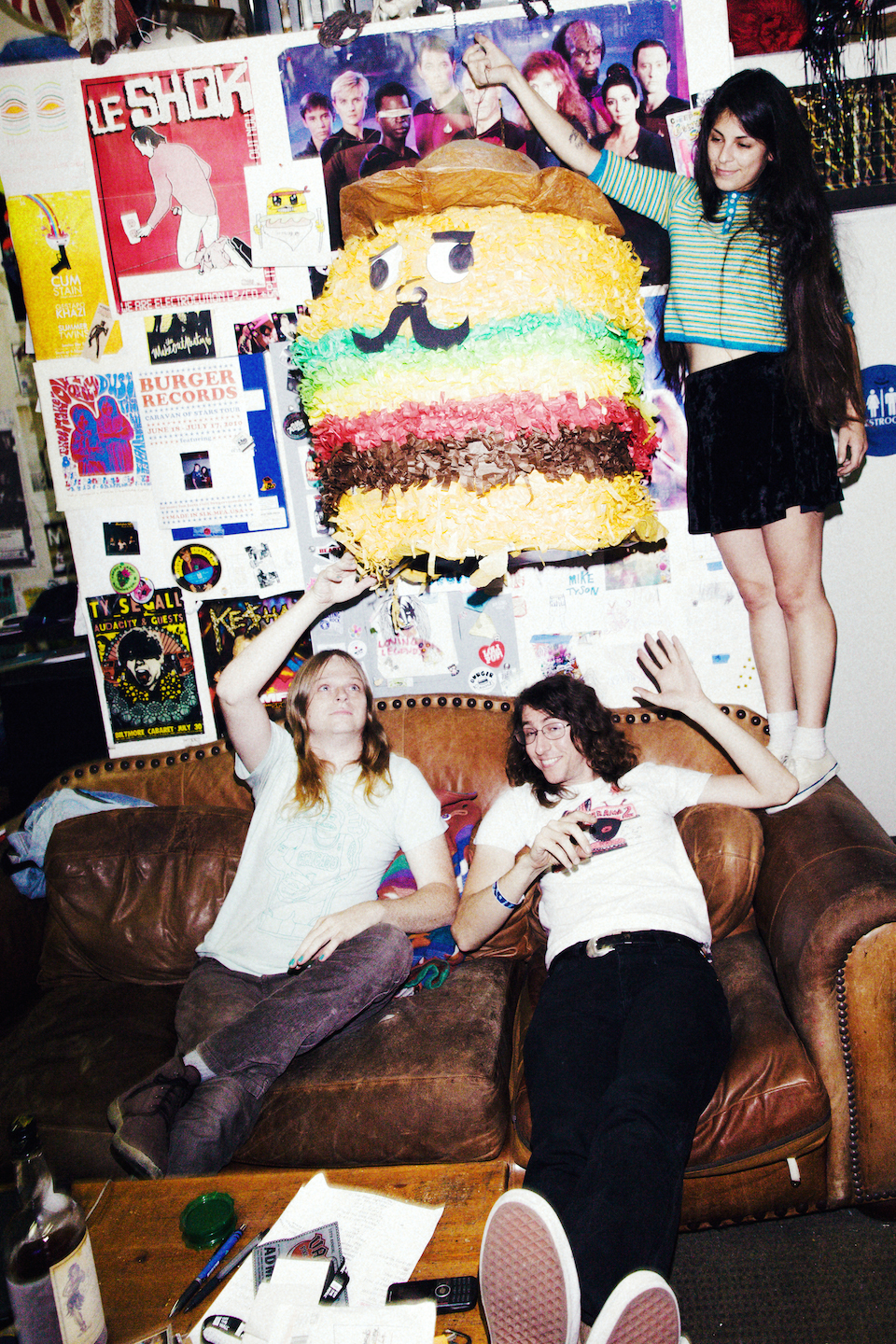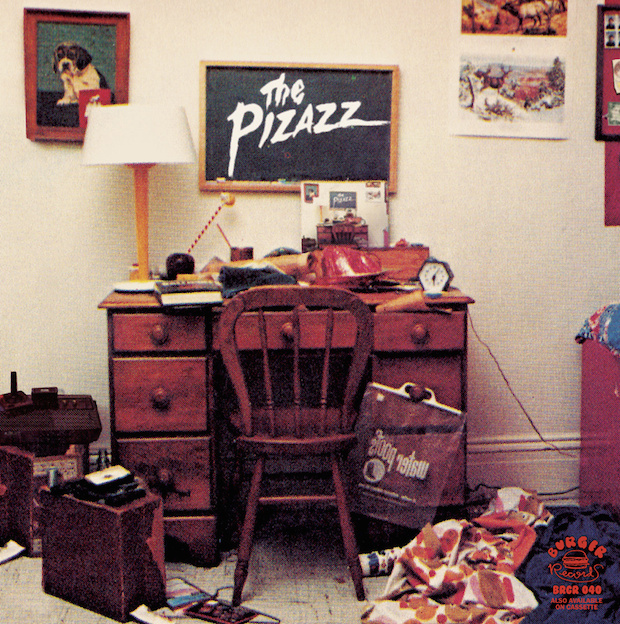 THE BURGER RECORD THAT'S RIDICULOUSLY UNDERRATED
The Pizazz, Get Out of My House (Burger, 2011)
Lee: Recorded by Bobby Harlow in Detroit; he put his heart and soul into it. Bobby is one of our favorite talents. This album is nothing but hit after hit. We've only had one pressing of it.
Sean: We weren't this big machine with all these cogs; we didn't know how to market a record then.
Lee: We could re-release it now and service it to radio. We could do a deluxe version.
>
"It was so weird—a fey, cute rocker with his blouse open and the other guy had a weird Chaplin/Hitler mustache"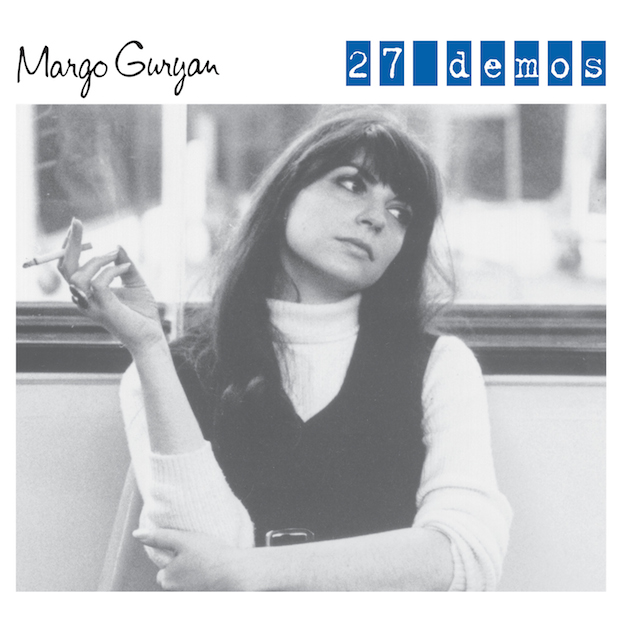 THE RECORD I RECENTLY REDISCOVERED
Margo Guryan, 27 Demos (Oglio, 2014)
Sean: We've been in love with her '60s soft-pop songwriting for years. Lee had a picture of her on his desk he would stare at. It became the cover to the cassette we did with her! Dreams DO come true!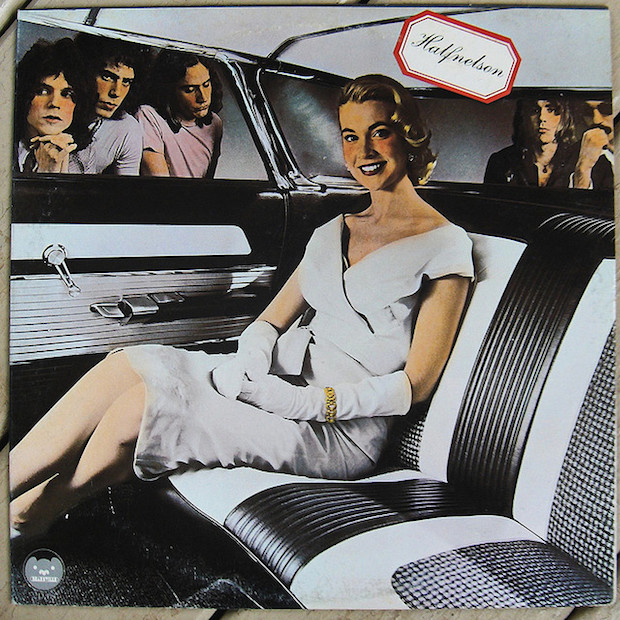 THE RECORD THAT WAS WAY AHEAD OF ITS TIME
Halfnelson, Halfnelson (Bearsville, 1971)
Lee: Sparks before they were Sparks! So ahead of its time. They were cutting demos in '69! How crazy is that? In the early '70s, people were like no one sounds like Sparks.
Sean: I have some bootleg demos of stuff they did in the '60s. It was so weird—a fey, cute rocker with his blouse open and the other guy had a weird Chaplin/Hitler mustache.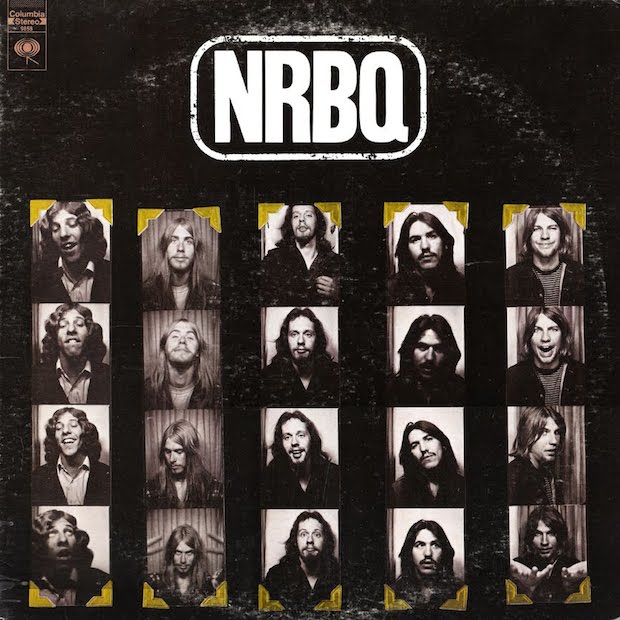 THE RECORD EVERYONE'S SLEPT ON
Anything by NRBQ
Sean: One of our favorite bands of all time. An American rock 'n' roll institution! Show some respect people!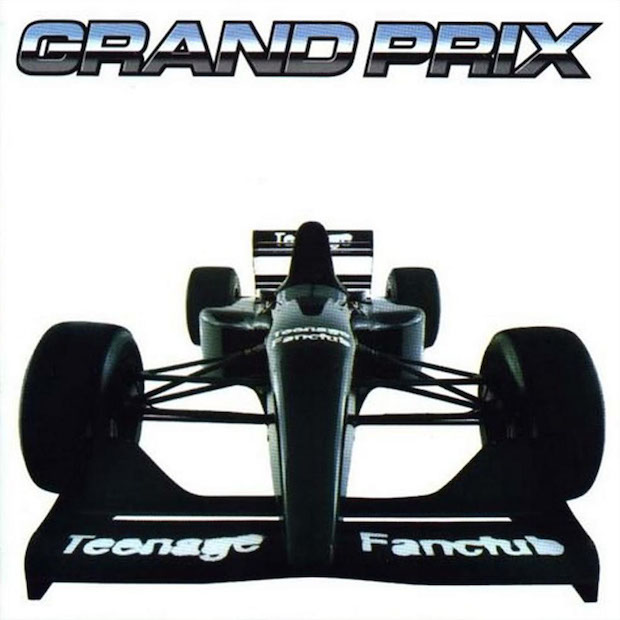 THE RECORD THAT WORKS EVERY TIME
Teenage Fanclub, Grand Prix (Creation, 1995)
Lee: Whenever we were having bad times in the tour van this record would make everything okay again! A beautiful record! One of our favorite bands in the world.
Sean: When we were on tour and tempers would get hot, we would put this record on and it would set the mood in a positive way.
THE RECORD EVERYONE AT BURGER CAN AGREE ON
King Tuff, Was Dead (The Colonel, 2008)
Lee: A modern day rock 'n' roll classic to be listened to and loved for many, many years to come. A fan of Makeout Party told us about it and I bought a copy online. I think it may have been one of the last ones.
Sean: It was timeless.
Lee: The coolest rock and roll songs I have ever heard.
Sean: I was walking around for weeks thinking about how we should put this out on tape. I got his phone number from a friend and cold called him. I asked him to do a cassette of the record and he was like, 'Sure. Go ahead.' We introduced King Tuff to Bobby Harlow, and they're working on his second record together. Two people who would not normally have a reason to connect, but it's amazing that we were able to bring them together. The record's done, but it definitely went down and it's a big sound.
Lee and Sean made the following exclusive mixtape using the records mentioned in the feature above. Download it for the price of an E-mail address, or watch our Facebook and Twitter feeds for details on how you can get one of our free, limited cassette pressings in the weeks ahead!