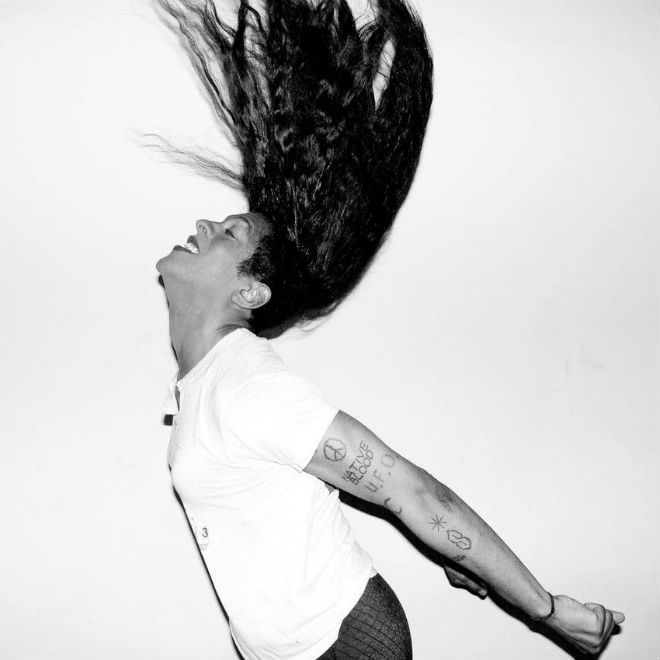 With UNO NYC set to take over Le Baron tonight as part of Red Bull Music Academy's New York run, we thought it'd be the perfect time to launch our new Label of the Month series with a spotlight on the rising underground everything imprint. As Tri Angle's Robin Carolan told us last year, "It's hard to explain exactly what kind of music UNO release…but one thing that seems to unify all of their releases is a wonky, slightly deranged sound I find to be simultaneously beautiful and queasy. I can see Charles Damga is clearly striving to run a label that feels somewhat sonically cohesive, which is something I've always worked towards with Tri Angle, so in that sense I have a lot of respect for UNO and the weird, wonderful world it's creating for itself…uncomfortable, disorientating, ugly, heavenly, captivating, and most importantly, challenging sounds."
In the following exclusive, we ask Damga to break down five of our favorite UNO releases, then he pays the positive press forward by selecting one of his top label picks at the moment…
1. Mykki Blanco, Betty Rubble: The Initiation
Our latest release and the debut EP of the dubious Mykki B. Hopefully everyone heard her range of psycho New York rap, twisted club bangers and original storytelling on the Cosmic Angel mixtape. This record was made over two dedicated weeks to capture what inspiration she'd gained from the road, current themes and I think a bit of Death Grips and the alternative genres she was experiencing outside of a studio setting. It morphed into this minimal yet high production release, with some very dark moments in a traditional hip-hop format, paired with tracks like "The Initiation," which I think is honestly the most original rap track released this year in terms of its (Latin) lyrics. The cover and everything else came together really quick after, and we've got two more videos already in the pipeline; this is going to be a highly visual release.
–
2. Gobby, Fashion Lady
Gobby had finished Viewing Hrz, which was universally accepted by techno heads, before he went veering off strong in the opposite direction with Above Ground (a noise record) and Lantern (his footwork-inspired record). We always knew we'd have to come back to deliver for techno fans, so we tried this setup. Gobby drew the cover himself, and it had Mykki's phone number written on it. Hah. Like everything Gobby does, it's completely natural; the back is even a drawing of him that was made when he was a paid nude model, the first photo of Gobby's face we've released.
–
3. SFV Acid, The Dwell
Zane Reynolds had worked on so many labels and concepts, so we really wanted to put a foot forward into records he'd made currently. This record was composed entirely in Starbucks coffeehouses, which is the first location specific theme I've ever worked with, and hopefully the most ghetto of all to come. We wanted to throw some curveballs in there, and worked on a few vocal contributions; it was great to play around with Zane's weirder experimental side plus this really classy house/jazz producer I think no one knew was below the surface.
–
4. Arca, Stretch 2
This is probably our most comprehensive record to date. Like if my dad listened to instrumental hip-hop/ambient IDM, this would be the UNO record I'd feel proudest giving to him. We slaved over the plentiful types of music, hid a lot of Arca's process and people were still really excited. I don't think we've even told people that was him rapping publicly.
–
5. Fatima Al Qadiri, Genre Specific Xperience
It feels like years ago, but I heard this through Physical Therapy, who had remixed her secretly. I had to chase her down. It was about the same time she was speaking to Tri Angle and we split the odds on her two projects to launch, which at the time was a crazy idea because she wasn't going to release anything commercially. She was just going to continue to soundtrack her wonderful artwork. I believe she's one of the most talented songwriters I've ever had the chance of working with; lots of new tracks I've heard show further development of this idea. One of my favorite records I've ever had a part in.
UNO to come is going to be a weird year. We have a lot of real world-working records like Ian Isiah (who is bringing an R&B sound on a large level) and Seth, Jamie Krasber and Gobby's vocal/songwriting record. I'm also really excited to be working with the previously unreleased producer Dutch E Germ, who's a former member of Gang Gang Dance and got a serious record together for us.
–
Label I Like: Numbers
I didn't listen to much of their music originally; I was more into house/techno-based 12″s around the time Numbers was coming up, but I am a sworn fanboy now. Spencer and I have spent a bunch of time in NYC analyzing what's on the horizon and I'm in love with their new Redinho stuff, Rustie's last record, and the new artist Sophie. I'd probably recommend the new Rustie to anyone that is interested in dancing, but everything else they've got coming is solid.