"It sounds like it was a big nuclear explosion that destroyed itself, but it wasn't really," explains Peter Rehberg when asked about his decision to reboot Mego as a slightly rebranded Editions Mego in 2006. "It was a pretty smooth transition."
Having such marquee acts as Christian Fennesz, Kevin Drumm and Jim O'Rourke remain onboard certainly didn't hurt, and neither did Rehberg's innate ability to steer the ship from his Vienna apartment.
"When I started doing it on my own, I realized I like bookkeeping," he says. "It's just numbers; I love that kind of nerdy stuff…. It was easier to keep things realistic, too; in the '90s, everyone wanted an office, and there was too much baggage dragging everything down. So I streamlined it. Now I don't do anything else."
That's not entirely true. Thanks to a new hire that's helping Editions Mego become less of a one-man operation for the first time, Rehberg was able to play some of the label's 20th anniversary gigs this year, including the Tokyo showcase where we tracked him down. (Rehberg is a respected experimental artist in his own right, both under his own name and the noise de plume Pita. Oh, and he's also one-third of Fenn O'Berg alongside Fennesz and O'Rourke.)
In the following exclusive, we discuss the label's two decades at length, and share a mix from Rehberg that covers much of its back catalog, including side imprints helmed by Emeralds co-founder John Elliott (Spectrum Spools), Sunn O))) guitarist Stephen O'Malley (Ideologic Organ), Mark Fell (Sensate Focus), and the guy who weirded out Wilco (Old News).

TRACKLISTING:
Stützpunkt Wien 12: UFO Beobachtungen 1993-1995 I/IV (MEGO 003, 1995)
ibitsu: foolproof betters fools bettering foolproof… (DEMEGO 005, 2008)
Hecker: A1 (5'12") (EMEGO 095, 2009)
Ákos Rózmann: The Contents and Life of the Black Pit (SOMA022, 1998)
Russell Haswell: 07:53:60, 1998, 121, London (MEGO 013, 2001)
COH: Novotel Suite Ext.(MEGO 067, 2003)
DACM: ShowroomDummies 07 (MEGO 056, 2001)
Pierre Schaeffer: Le Trièdre Fertile (REGRM 001, 1977)
Hox: Javelin (EMEGO 214, 2015)
Heather Leigh: I Abused Animal (SOMA023, 2015)
Jim O'Rourke: Four Endings 4 (OLD NEWS 9, 2013)
Thighpaulsandra: The Foor Garden (EMEGO 207, 2015)
Bill Orcutt: Lip Rich (EMEGO 119, 2010)
Russell Haswell: Tongue Dancer '95 (EMEGO 213, 2015)
EVOL: Proper Headcleaner 5 (EMEGO 164, 2013)
Pita: Boiler (MEGO 009, 1996)
Stützpunkt Wien 12: UFO Beobachtungen 1993-1995 II (MEGO 003, 1995)
Thomas Brinkmann: Agent Orange (EMEGO 204, 2015)
Fenn O'Berg: Shinjuku Baby Pt. 2 (MEGO 031, 1999)
Yasunao Tone: MP3 Deviaiton #8 (EMEGO 126, 2011)
Dome: Ritual View (DOME12345, 1980)
Donato Dozzy: Vaporware 07 (SP029, 2013)
Bernard Parmegiani: étude élastique (REGRM 009, 1975)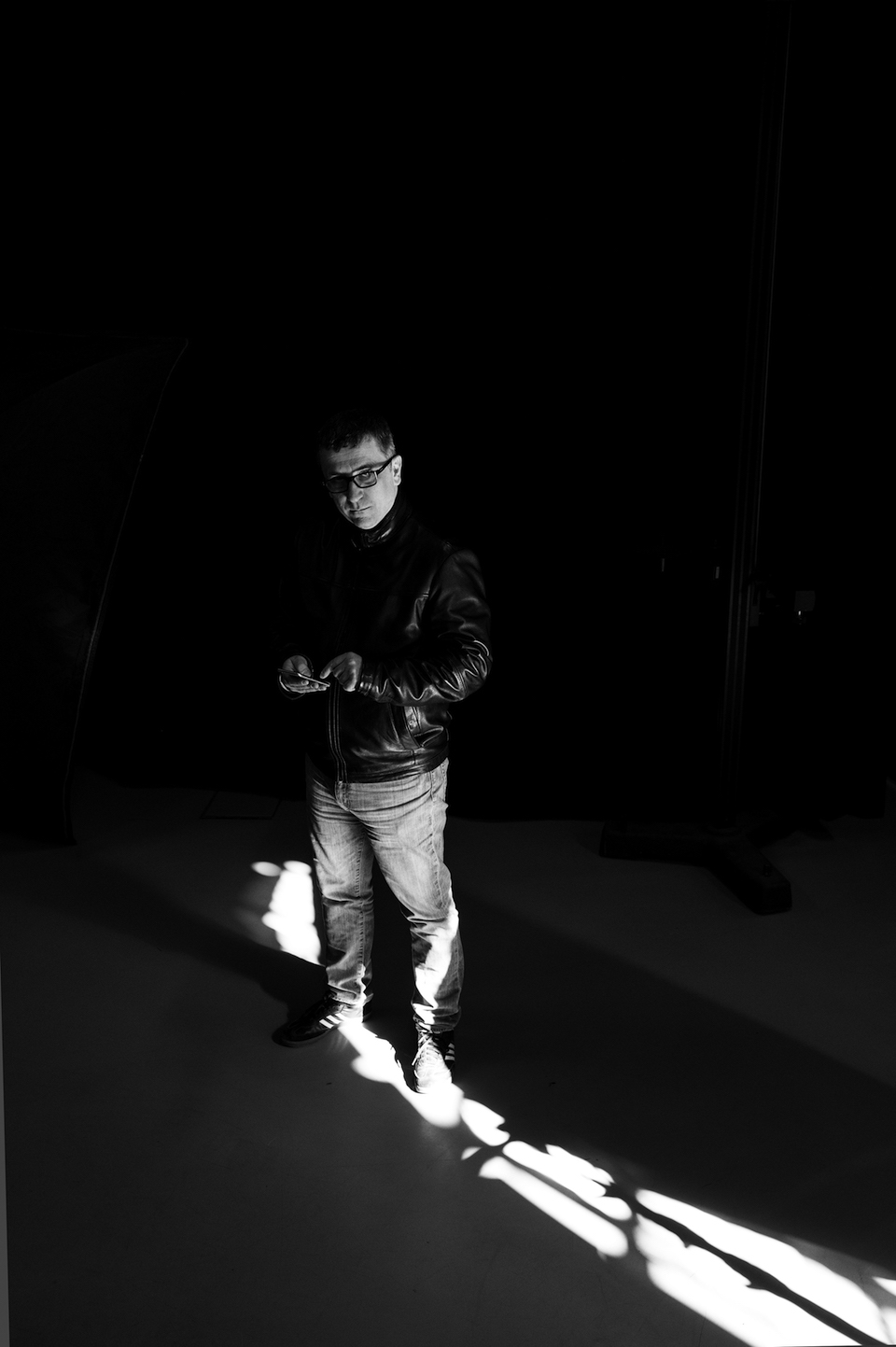 Which cities have been the hardest sell on the anniversary tour?
The ones in Vienna were quite hard to sell.
That seems a little weird given your roots there.
Yeah, but we put it in a club called Grelle Forelle, and people didn't want to go there so early.
How early?
7-ish; people couldn't quite get their head around that. But most of them have been pretty well-attended. Like we did one at Sonar…
I've heard that's great, but it's pretty mainstream now isn't it?
It's very mainstream; you can't get more mainstream than Duran Duran and Chemical Brothers, but there's still this corner for experimental music. Our space was a seated venue for two and a half thousand people. That's the scale of things at Sonar. One of the reasons why I wanted to play Barcelona was because it was one of the first places we went to 20 years ago—one of the first festivals that invited us.
How did you decide who played what city on your anniversary dates?
Some of it was whoever was interested and available, and some of it was promoters asking for a certain artist. It also depended on budget constraints. We can't fly everyone everywhere.
Did you ever consider doing separate nights for each imprint?
Well Stephen [O'Malley] already does Ideologic Organ nights in London and Paris. We wanted to do something in America, but that fell through. It's a shame because quite a few of people on the label and Spectrum Spools are based in the States.
Did something fall through?
We had the idea of doing something in Detroit, but bringing a lot of people over—between flights and visas—is very expensive and complicated. So it didn't happen, but maybe it will eventually.
What cities are the most receptive to these sort of bills then?
Well the big cities are. We did one in Basel, which was a very nice venue but not many people came. Switzerland has these cultural budgets and these very lovely places, but there's no one there to go to these things. But last night was very busy. I thought that was very nice. Japan just sits there and listens quietly; they don't actually heckle.
You get hecklers sometimes?
If you play in London, yes. The Japanese are even polite when they clap. When you first come here, it's like, "Do they actually like it?", but that's just the way it is here. That's how they respond—in a very different way. But it's been nice to do overall, because we haven't really done any showcases over the past 20 years. I always avoided those sort of package deals.
Because they felt forced?
Well in the old days, I used to say it can't be a Mego night unless everyone's playing.
And that's a little difficult at this point.
Yeah, we could have done that in '96 or '97, but now there's like 200 artists who've put something out on the label. We'd need a regional festival somewhere, which would be nice, but I don't think that'll ever happen.
How have you kept up with the label over the years between all of your sub-labels and releases? There just seems to be so much stuff.
Well I wake up at 4 in the morning. [Laughs] It's like going to an office every morning at my apartment. "Okay, now I'm going to work on the label." With the sub-labels, Stephen and John [Elliott] have a more direct contact with the artists and deliver me the finished product.
Do they run everything by you?
Yes, if I don't like it or think it's not so good, I will tell them. But I mostly trust their taste.
How many times have you had to say "no"?
A couple of times. Or I said "well I'm not so sure about this" or "I'm not sure this is their best work." Recollection GRM is slightly different because that stuff has already been put out. With that, I have a list of things I'd like to see released and François [Bonnet] from GRM tells me what's actually practical. It's quite complex. That's basically it. As of recently, I have someone working for me, which I didn't have before.
Up until now, you didn't have anyone working on the day-to-day?
[Laughs] No.
"I love going to the post office. In fact, I just went to the post office now."
What's that person doing then?
All sorts of things—social media, a bit of mail order, newsletters. I haven't really picked up on social media because I find it all a bit daft, but you have to do it.
Does the idea of promoting and branding yourself make you feel uncomfortable?
Yeah, it's all very strange. In the old days, you just did your thing and that was it. Now everyone has to be unified over this thing they like, or not.
And there's a new medium to learn every few months.
We've got a Facebook, SoundCloud, Twitter, YouTube…. It takes your whole day to just maintain each one. But that's the way things are these days—how you present yourself is very different from my early 20s. You weren't so egotistical about what you did; you just did it. Now everyone's a superstar, or at least they think they are.
It feels that way even with very small artists now.
Yeah. I mean, I occasionally post a photograph on my personal Facebook and say "here I am at Labyrinth with Petar Dundov and Voices From the Lake" and everyone likes it. [Laughs] It's like, "Wow." But it does work in a way. That's how people find out about everything.
Especially when you have a more cultish audience.
They feel more involved then, which is quite nice.
Is it hard for you to give up control now that you have someone helping out?
Yes, because I love going to the post office. In fact, I just went to the post office now. It was really good; I sent some shoes back because I didn't have any room in my suitcase. It was actually cheaper. I was quite surprised.
All you have to do is send it surface.
Yeah. Maybe I should do my mail order here. But yeah, I've been doing it all on my own for so long, it's like giving away your child or something. But it's fine. I'm not doing as many releases as before, because if you put too many records out, the people who buy them get fed up with you.
Or your own artists feel like they aren't getting enough attention.
Yeah, but it's all good.
What's kept you going all these years?
Good music. I've always been buying records, so I'm very happy to make a living out of being involved in the business of making records. As long as there are people out there buying them, I'll keep doing it. But yeah, I'm basically a fanboy, and have been since my early teens, so it's amazing to keep doing this. There's always a new problem [to tackle], there's always lots of going back and forth about artwork. All of it's work but it could be worse; I could be working at a coal mine. It's not really a job [laughs].
What started all of this for you then? What turned you from a casual fan to someone who goes to a record store every week?
I don't know really. Before I started buying records, I used to write lists of numbers like car registration plates; I had to get every single car registration plate in my book.
So you've always been a collector?
Yeah! And when I got into music, I realized there's all these charts, all these lists of records every week. So I used to write those lists up, and then I realized there's catalog numbers on each of these records. I was like, "What's that number? And why am I missing that other one?" I got totally into the idea of completing these lists; if I got into a group, I had to get the rest of it. I spent all my dinner money on going to the record store and that was it. By the time I was 15 or 16, I probably had 200 records, which was a lot for a 15 year old at the time. None of my friends had that. I was a real freak; "Why do you have all these records? Do you ever listen to all of them?"
Were you listening to all of them?
Well I did, eventually. And then when I came to Vienna in the late '80s, I got involved in the music scene in various ways, doing things with fanzines and DJing various places. I sort of fell into this idea of doing a label, which came through the whole techno scene we had in the early '90s. It all started out of that. We weren't thinking of being this big label or anything. Not that it is now, but it was mostly about putting a few records out of our own stuff.
What were some labels you tried to collect early on?
I was really into labels like Mute, and a lot of industrial stuff and labels like On-U Sound. I like labels that put their catalogue in an insert. I always thought that was good. Mute also had lots of sub-labels like Blast First [Petite] and Product Inc., which got me into this idea of having a mothership with all these other levels feeding off it. And if you look at it as a map, some of these artists over here have nothing to do with the artists over there. For example, Stephen O'Malley is in Sunn and comes from a metal background, and John was from Emeralds and comes from this noisy, ambient-electronic background. It's all completely different but there's a kind of link somewhere. Sometimes it's invisible but it's there.
Did any record in particular show you just how out there music could be?
Well the first time I went to Rough Trade in London, I realized, "Wow"…. Because before that, I only went to the local store in my town just outside London. And that was just mainstream stuff. Then you go to Rough Trade, and it's like, "What the fuck is that?" There's names of styles of music you haven't even heard of. Then you're really interested and you go to another store and it's like they have the same shit but it's different somehow. [Laughs] One of the few jobs I ever had was as a techno buyer for a record store and it was like, "Wow, it's going to be impossible to get all this stuff"—things like Chicago house and labels like Dance Mania banging out five 12-inches a week. "How do you keep up with this?" Well you work at a record store; that's how you keep up with it.
What store did you work at?
A store called Rave Up in Vienna, which still exists. I was the so-called techno buyer, which was great because it gave me some chops in retail. I'd get these faxes and figure out what I wanted, then I'd figure out what the shop needed. It was kinda similar to how it is now, except everything had to be written on paper back then. Nowadays, it's slightly different because physical items are such a niche market. Different times, you know? Generally, all of the records I buy now are online just because it's easier. Which is a shame; I love the idea of record shops, this interesting social phenomenon that's sadly missing. A lot of people in their 20s probably don't even know what a record shop is. It's a place full of smoke and older guys telling older guys they're full of shit and don't know what they're talking about. It's not just about buying records.
Do you feel like the vinyl resurgence, and the return of physical media, is a little overblown then?
It never really went away. The thing is, the major labels are the ones fucking it all up because they're clogging up the system. I went to a pressing plant two years ago and their capacity was like 25,000 records, and on that day—and the next one as well— they just made Daft Punk records. The joke of it all is that in the old days, the majors had their own pressing plants. But when the CD came and everyone thought that would be the future, they dismantled them and threw all the gear away. Now they're coming to the independent plants and the labels who want to press 500 records are forced to wait.
The other issue is it takes so long to take records now because there's so much pressure on the handful of plants that are left. The technology of pressing is ancient; it's 50 or 60 years old. And there's no spare parts. We've gone back to an old system with higher demand. It doesn't make any sense. It breaks the cycle. Sooner or later, there's gonna be no small parts and nothing to do. That'll be it.
That's been the mixed blessing of Record Store Day in recent years; it got people in the right stores, but then the major labels realized it was a way to repackage and reissue records that were essentially in the budget bin.
It clogs it up. Major labels, god bless them, should exist and everything, but they could get out of the way of it. But yeah, it's quite scary. Maybe in five years, we won't be able to make records anymore and we'll have to buy CDs again. Oh my god!
Have you had to plan further ahead with your releases now than, say, three years ago?
Well three years ago, I'd set all these dates and nowadays, I just start the ball rolling and see how it goes.
You don't even have a set release date in your mind anymore?
I can't set a release date until I get a confirmed test pressing. Then we have to wait another eight weeks for the record to come and another month for promotion. Basically it takes about six months now to put a record out, which is fair enough but it gets frustrating for artists who want their record out now and want to go on tour. That's just the way it is unless you want to put out a CD. A CD can be out in 10 days.

Japan is one of those markets where you can actually sell CDs still isn't it?
Yeah. In fact, most of the time when I make a CD, it's because they want a CD version in Japan. I guess it's the practicality of it all; since they don't have big apartments here, they can't afford to have walls of vinyl everywhere. I mean, I still like CDs, like the last Kevin Drumm (Trouble) was super quiet, minimal, -50 DB audio. That has to be on CD. If you put it on vinyl, you're wasting your time. Even pressing that on CD was a problem. The pressing plant was like, "This is too quiet," and they sent me these waveforms of compressed pop music. I was like, "But we're not making compressed pop music; we're making this kind of music, so please leave it." "But can we normalize it?" "Don't touch it."
[Laughs] But yeah. Ninety-five percent of the people in the world experience music in completely different ways. Like I read somewhere that most young people hear music in computer games. That's where they experience it.
Well that's become a much bigger industry than music in the U.S.
Right. That's where music is heard, and everyone has their own applications for listening to whatever they like on their phones. We're dinosaurs basically—dinosaurs with heavy boxes of records, moving around the world. But the idea of a physical product is appealing; it goes a feeling of value to it. If you just have it online all the time, you may own it, but where is it? It's this cloud stuff.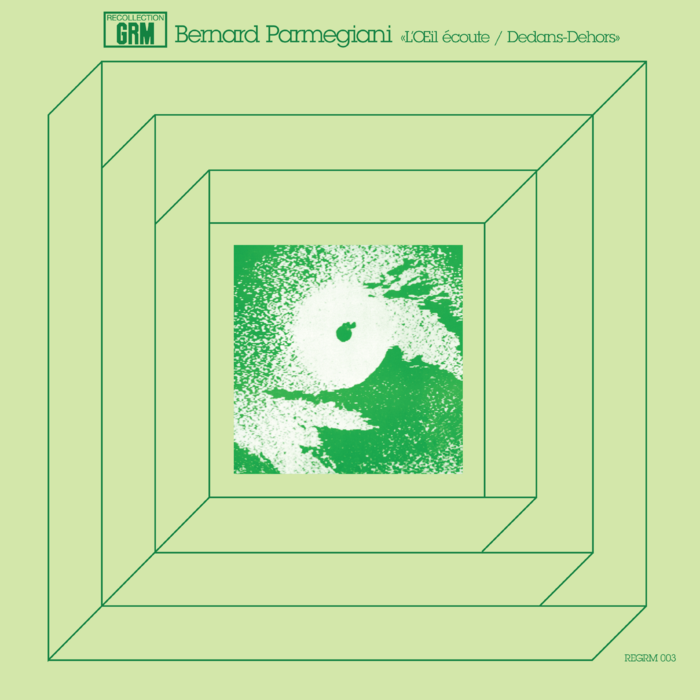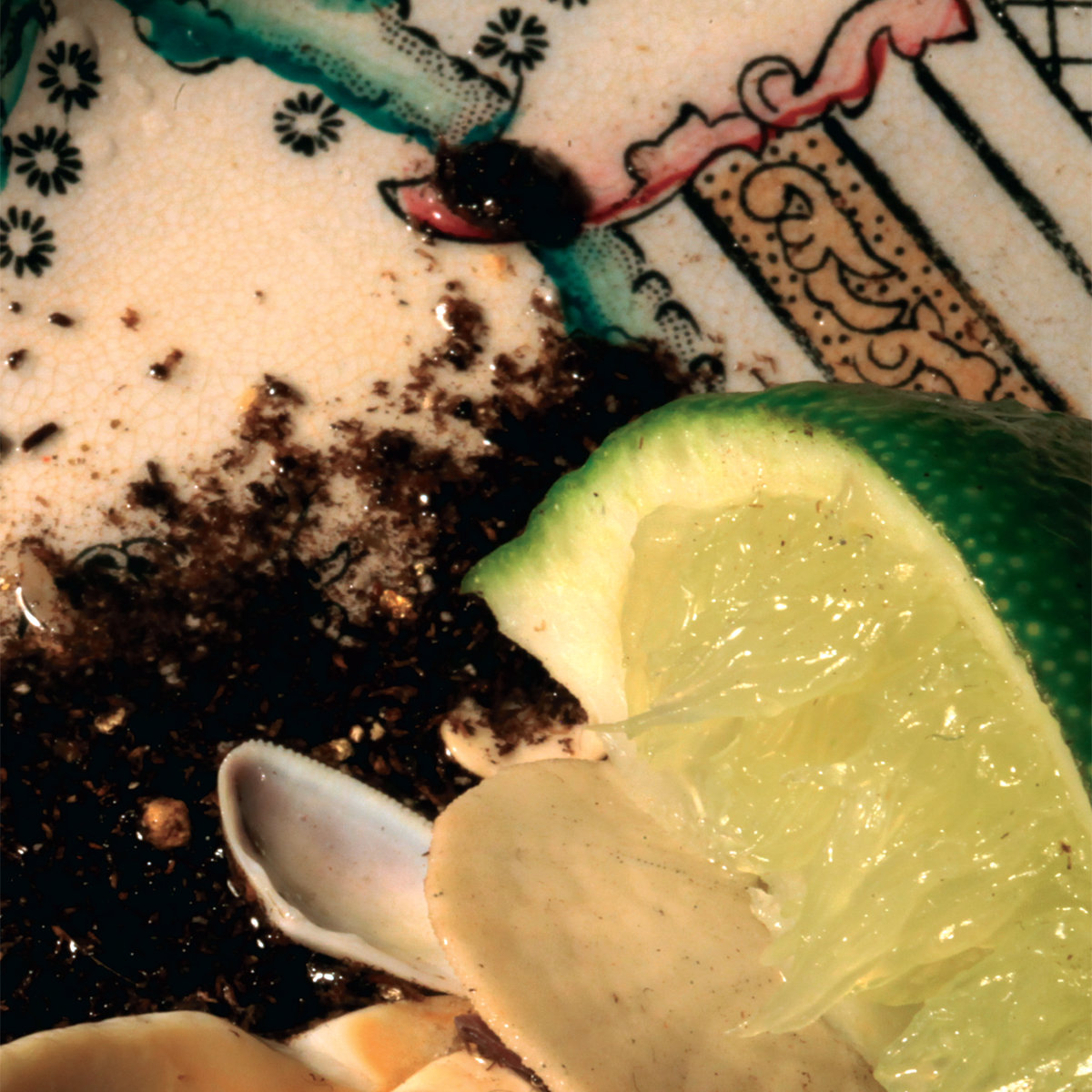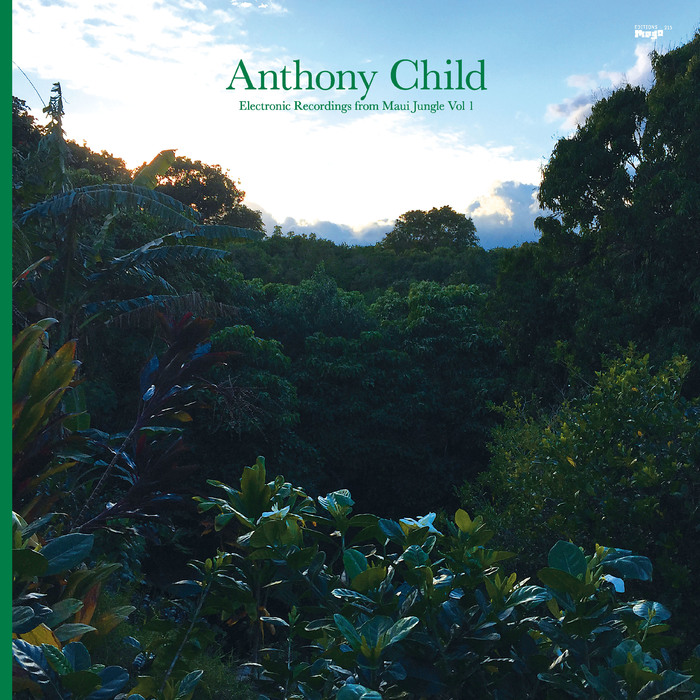 The branding and packaging of your labels seems really important to you.
Yes. And that's it; if you buy something from iTunes, all you see is the front cover. The idea with a record is to turn it around, and then turn it around again. You see it and you smell it. You get attracted to it in a way. Physical product also costs something so you have to make a choice of what you really want to buy. You create your taste. If you have everything, and can download it all, where's your taste? Where's your critique of it? That's missing, and that's important. That's how scenes happen. In the end, music is about boys and girls meeting in the disco. If you take that away, we're just gonna have Muzak, which is kinda a shame.
Is the idea of something like Spotify alien to you then?
Yeah, and the payback from Spotify is kinda hilarious. It's also too easy. Maybe I'm old-fashioned, but I like the idea of trying to find something when you go to a store. There's no guarantee that you're going to even hear that record.
I mean, I kinda like the streaming idea because I can hear the back catalogue of someone if I'm thinking of working with them. But that's….
You see a role for it but….
That's research.
It's a necessary evil.
That's the thing; you have to do it. Because if you don't, someone else will and badly encode it. All I've been doing is telling people it'd be good if they bought the record. But who knows? Maybe there'll be other formats soon.
Like Pono?
Yeah [laughs]. Maybe, I don't know.
Well as more of an audio guy—someone who appreciates that Kevin Drumm album—does the idea of something like Pono excite you?
I think that's what we're headed for. The problem with most digital formats is how low grade they are. The problem with making something really high-end, though, is that most people listen to music in a very bad situation—like their car or an iPhone.
Right; lots of people are still using their original iPod earbuds.
Which are rubbish. You spend all this money making a record sound good and you can't do much about it. You just have to hope for the best.

Do you feel like you're fortunate to have this small audience that follows your every move?
There is a core of people who buy everything directly from me, but distributors are generally slowing down in terms of what they can sell. And then we have people like Klara [Lewis], who's in her early 20s and brings in a younger audience. We're not ageist. Some people on the label are over 80 and some are in their early 20s. There's this 60-year window of people who work with the label. I don't get this generational thing really. Many people my age say young people don't know anything about anything but that's just stupid. That's not true. There are people who don't know anything but that has nothing to do with their age. It has to do with what's in their head.

Has there ever been a point with the label where you thought of not doing it anymore due to money or anything?
Yeah, when no one's buying any records, but then something else will come up and it works again. For example, I didn't expect Recollection GRM to do as well as it did. But we've done 2,000 copies for most of those records, which is crazy because it's quite experimental stuff.
Consistently too?
Yeah, because it's a series and people like to collect them…. You just have to keep going. I don't do anything else. I didn't study anything at university, so I can't just quit and start working in an office doing something else. This is what I do. I probably won't even retire.
Well you could just do your own music and stop doing this all the time.
Right. It's a time thing basically, but it's still going well. And there's always going to be more people who are potentially interested in hearing and experiencing music. My job is just to get them into the good things, not the rubbish they're hearing on the streets.
Does it ever feel like you don't have enough time to work on your own music?
Yes. That's kinda why I stopped doing solo sets about five years ago. But I'm doing it more this year. Now that I have someone working with me, the mail order can be taken care of. Previously, if I was away for two weeks, I'd get back and everyone would be like, "Where's my order?!" But it's much more relaxed now.
So you're still physically mailing records yourself?
Most of my stock goes to distribution but there's also people all over the world ordering from the site. Like lots of Australians because the distribution isn't as good there. Some records have up to 200 pre-orders—some big post action, where they think I'm strange: "Why's he have all these packages that look the same? What's he up to?" I still like doing the mail order, and being involved, but it can be a lot of work when you have a new Fennesz or Emeralds album. They like me at the post office; if I moved, they're be very sad.
What are some releases you've put out over the past 20 years that should have gotten more attention?
The Kevin Drumm stuff should have been bigger, although Sheer Hellish Miasma was pretty popular. I mean, most of the records do as well as they can depending on what people are interested in. Sometimes things are released at the wrong time and get lost, so I try and not release anything over Christmas because that's stupid. So basically spring and autumn—that's when you do records. I've never thought a record could have done much better. There's been no major disappointments.
Let's say a younger person who's never heard the label wants to know what you're all about. What should they listen to first—a good mix of what you're about?
Something from Fennesz, something from Kevin Drumm, a [Bernard] Parmegiana from Recollection GRM. Ideologic is more vast; it's more what Stephen likes. His taste is very subjective so I can't really [recommend] anything. As you know, we're not really a genre-based label. I like that; we don't really fit anywhere but we're everywhere.
What have you learned from the second phase of Mego that you'd tell someone who's starting their own label now?
To keep things balanced. It's a juggling game, you know? Because if you're making a record, you have to pay for it up front. You always have to have a couple records buffering the smaller ones. It's a juggling game, which I like. Other people will be like, "Yeah, yeah yeah! Brilliant." But sometimes you have to tell people, "No, I can't put out your record." Or "I have to put it out next year." You have to be a strict parent sometimes. But that's the only way to do it really.