It's fitting that Shapednoise (Nino Pedone), D. Carbone ( (Davide Carbone), and Ascion (Pasquale Ascione) answered several of the questions from our Label of the Month interview as a group. Since launching REPITCH in 2011—and subsequently, its more experimental sister label Cosmo Rhythmatic, and D. Carbone and Ascion's side imprint, 3TH—the trio has existed as one trend-skirting, scenery-chewing entity. A family, really, with no clear leader or star—just a shared desire to reshape the Berlin techno scene in its own distorted image.
"We don't really care too much about what the market has to offer," the group wrote in an email. "We have always made our own choices, whether they worked or not. Maybe people will take a year to understand it, and that's fine; at least we don't have to accept any compromises."
Respected peers such as Regis, Mika Vainio, and Mike Parker have joined their ranks, too, giving REPITCH a considerable amount of momentum heading into its five year. In the following exclusive, they share a catalog-spanning DJ set and a breakdown of how three Italian producers ending up infiltrating the Berlin underground…

TRACKLISTING:
1. Ascion & D. Carbone – Irradial
2. Marcelus – Warhead
3. Mike Parker – Through_Cylinders
4. Ascion – Untitled.2
5. D. Carbone – Untitled.2
6. Ascion & Shapednoise – Basic Impact
7. Stave – Circle Pit
8. Gaja – Untitled B1
9. Sleeparchive – Loop1
10. Sleeparchive – Loop2
11. D. Carbone – MetemPsychosis
12. D.A.S. D.A. – Corrupted Data 1
13. D.A.S. D.A. – Corrupted Data 5
14. AnD – All Seeing Eye
15. AnD – Lost Without G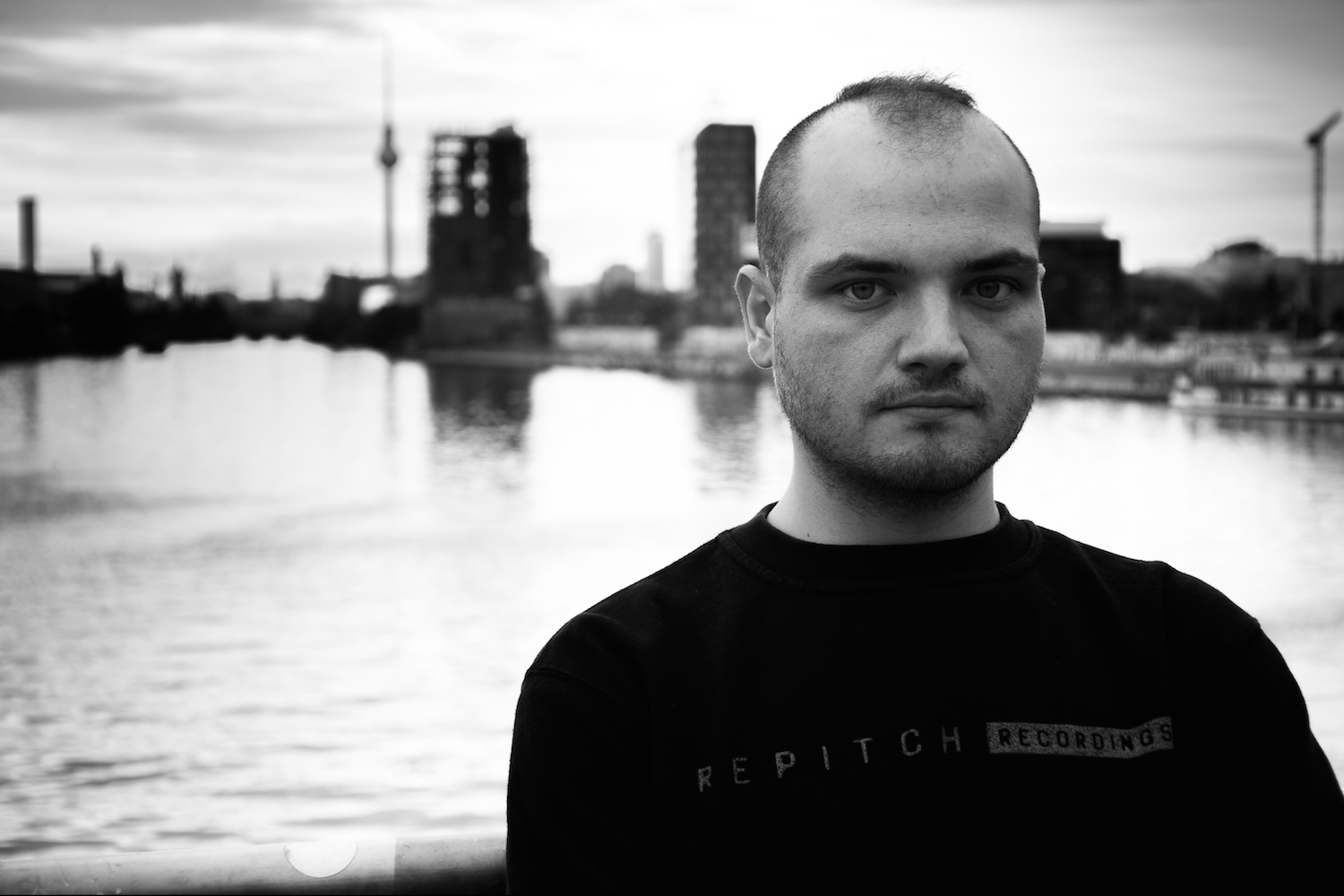 Let's start with a question for Davide and Pasquale: When/where did you first meet and what did you think of one other on both a personal and creative level?
D. Carbone: We met at the birthday of a common friend. Since the first time I met him, I knew that our relationship was not like the others. After not even one year we joined a Cubase course and started to work alongside each other like real brothers.
Musically speaking, he is one of the best and most eclectic artists I have ever heard and known. He is also really sweet; I know I can always rely on him.
Ascion: We come from towns at the foot of [Mount] Vesuvius. We were 17 years old when we met. That night he was the only one who would drive me home. (I was living outside the village where we used to hang out, like him.) After that, we continued going out together for years; we had a common vision of life, so after a while we moved in together to make music and study. Davide is unique and he is particularly explosive in his own way—special.

What was the music scene in southern Italy like when you were kids, and how did the north compare when you moved up there for school?
Ascion: We were exposed to a lot of house and commercial music, and then mostly minimal techno. The party scene wasn't the best period to be honest. We tried to get into it but we were brave enough to create and research music by ourselves—traveling around, finding new stuff, and shaping our tastes.
In the north of Italy, the youngsters were more into tech-house, whilst in the south you could find different regional scenes but nothing so great musically. In the place where we studied, I met groups of people that were into drum 'n' bass, jungle, and hard-tek tribe, but there was nothing really interesting happening.
Davide: We always had to travel around Italy and Europe to listen to the music we liked. When we were kids, the Italian scene was not satisfying for us unfortunately. We were just different, and had to find our own identity to build something that let us express ourselves without any compromise.
So at that point we were bored and we decided to create our platform where we can release the music that we love. So that was the main reason behind the creation of REPITCH, 3TH Records, and Cosmo Rhythmatic.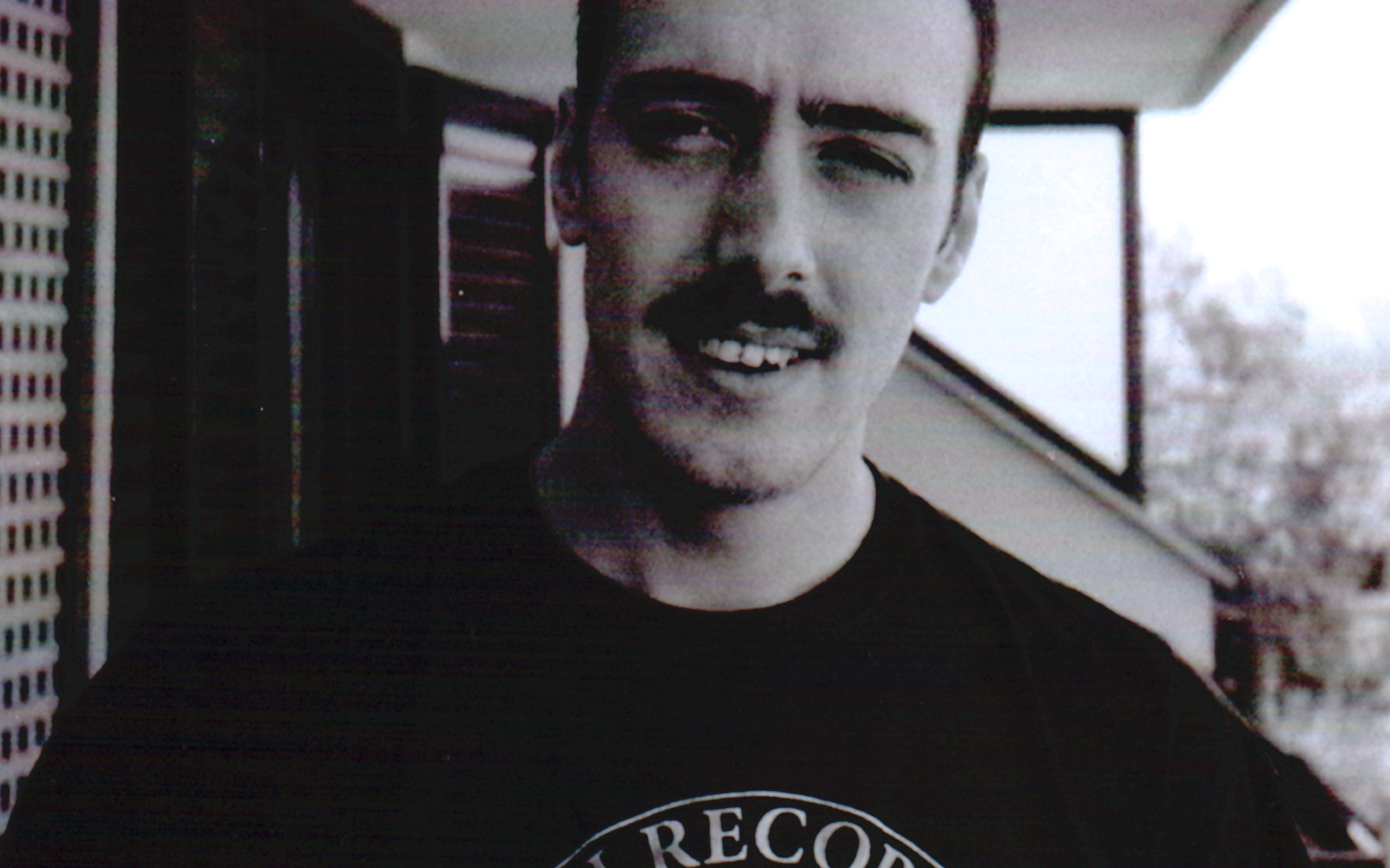 What university did the two of you attend and did you study anything related to what you're doing now (art, music, etc.)?
Ascion: We studied in Urbino, an interesting city with remarkable history and culture that's transformed into a student city. I did multimedia design, a subject that focuses on the application of new technologies to art. Sound design was a subject, but not the main one. Most of the time we were using Pure Data to have a better understanding of sounds and related technology, and how they are built. Literally, it is related to what I do now, which is also caring about the visual aspect of the labels, both in concept and construction. It wasn't the studies that fully formed me but they were very helpful with certain aspects.
D. Carbone: We decide to move to the same city so we could continue to produce together. I studied psychology; it helped me a lot in the understanding of myself and others. It also helped me find a way to express my art and personality. In my Honzo project, for instance, I tried to give the titles a psychological meaning related to the catharsis around a specific emotion or illness.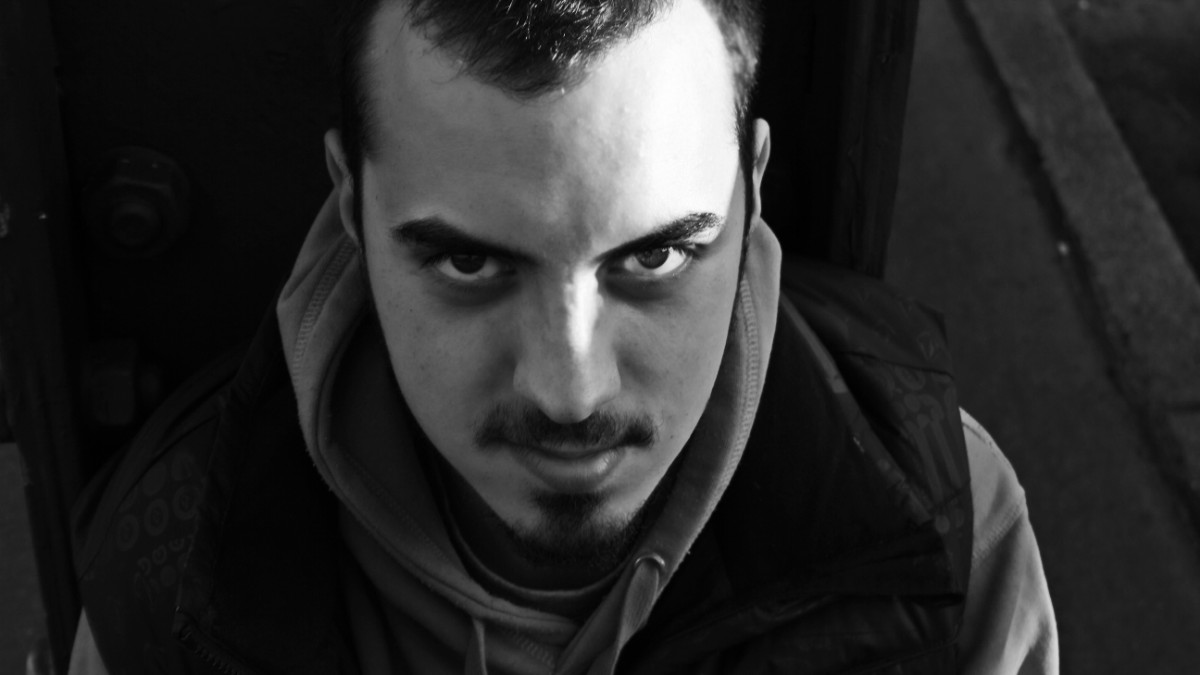 When did you start talking to Nino and decide to launch your own label?
D. Carbone: When we were at university Nino asked us to do a remix for his EP and we agreed cause we saw so much potential in his productions. Then he started to send over unreleased stuff that was really good but different from what we were doing, with a similar mood.
Ascion: We were Skyping almost everyday. It was a good opportunity for us to share ideas and influence each other.
D. Carbone: So when Nino asked to join our future project, we felt he was the right part to complete the circle.

Nino, what made you want to work with them on not just a record, but a new label?
Shapednoise: Launching a new label where artists are able to express themselves without any prejudice sounded interesting and fresh to me. I really appreciated their musical vision. I was also enjoying what they were doing in their productions, apart from the really sweet and nice people they are. So I thought it was a great opportunity.
How does what you're doing with REPITCH compare with your last label, Violet Poison?
Shapednoise: It's very hard to compare the two labels. I think I'm freer to express myself with REPITCH, and especially Cosmo Rhythmatic.
How would you describe each of your roles and strengths?
Nino is the most experimental and noisy. Davide is really physical and likes the hardest part of the game. Pasquale is more psychedelic/hypnotic.

Berlin has been a major center of underground dance music for a while now. When did you move there and how did it compare with your expectations for the city and its music scene?
D. Carbone: Honestly, when I came here I was thinking "I have to move there; it is the city of techno music." As soon as I arrived, I discovered it was a fucking lie! There wasn't much techno in Berlin then; the city was overwhelmed with deep-tech/house and a bit of leftover minimal. It's going a bit better now, but I was so sad when Berlin didn't live up to my expectations at first
Ascion: I moved to Berlin in 2011, quite aware of the variety of music that was in the city. There are a lot of different events and venues; it is up to you to find what you like or you can just go with the flow and end up in some sort of club.
Living in Berlin has been quite inspiring. It's always evolving; in the beginning, it was amusing, but we were experiencing more flatness and boredom in techno over the last couple years. Now something is changing again.
Shapednoise: I moved to Berlin in 2011. I have always been really happy living here; moving here was fundamental to get the right vibe, inspiration, and energy to create my music. Especially for the people I met during the last four years and the quietness the city has.
If I could complain about something, I think it would be that in the club scene there are too many people and promoters that have this kind of prejudice thinking that if you are doing a club night it has to be techno or house, which is totally bullshit. Listening to 24-48 hours of techno is super boring!

How would you describe the music each of you is making right now and how it does or does not fit into the rest of the underground dance scene?
Davide: Right now I'm doing really energetic music that's fast, raw, and gritty. I like that people are fully shacking themselves and they go wild. I'm fucking bored of heartbeat music and I think the whole techno music scene agrees with me…. or will soon enough. With my [Honzo] alias, I like to be more dark and sentimental but still keep it energetic and trippy.
Ascion: My music is characterized by a certain energetic atmosphere and distortion, regardless the genre. I like Power for the right mind-body-journey, actually it could fit in different occasions, from a techno environment to more experimental events, I explore keeping the same attitude, for example like on my last ep 'Public head'. I don't really know what fits or not.. I am a maker, I usually do it without analysing it that much!
Shapednoise: I think my music is "my music". I don't like when a magazine calls me a "Berlin techno" artist because I think I'm much more. I really like to make powerful music with an extreme cinematic sound design aesthetics; I like to bring the listener into another dimension.
Tell us the story behind one of your favorite REPITCH releases.

D. Carbone: Suddenly I see a Skype message—"Regis confirmed; he is going to do a remix." I wasn't sure if I was sleeping or not, but I slowly realized it was the truth!

Ascion: In my opinion one of the best records we released, but not for the market. It was the only record that didn't sell out quickly. I can't explain it yet. It has been one of our most influential releases, though; even the track by Davide has been used for a show at Paris Fashion Week. Ha.

Shapednoise: I think this was a really good one. Ascion and I made a track together one year before the label started, while he was living in Urbino, and I was really happy that in the end we were able to release it on our label. The B-side by D. Carbone is also fantastic and I think it is one of my favorites of his tracks.
What are some artists/records you can all agree on and some areas where your tastes diverge in exciting ways?
D. Carbone: I think we can all agree on Jeff Mills, Autechre, Mika Vainio, Aphex Twin, and CJ Bolland.
Ascion: Our tastes might diverge when we listen to non-electronic music, but we basically share the same frequencies.
Shapednoise: We all have different backgrounds and are following different new artists but as Davide said, we have loads of artists in common that we think are the fundamentals of Electronic music and are really important for all of us.

How did your new D.A.S. D.A. record come about and how does it fit into your "Features" series? Five people on one record is a lot; how did you manage to make sure everyone's creative voice is heard without it being overwhelming?
We froze the "Features Series" for quite a long period and wanted it to come back in a powerful way; we thought that we would make this the most massive project we could do.
We where never scared of overwhelming each other for two reasons: The first one is that we all have respect for one another other as artists, and we know each other well enough to realize that other opinions could only improve this work. Second, we didn't record it in one take; we went in the studio together on different occasions to record stems and sounds. Then we started to work on separate tracks, giving it to the others to make something more on it. Than finishing it all together in studio, so each voice got his part in the track.
What can we expect from REPITCH and Cosmo Rhythmatic for the rest of 2016? What about your other 3TH imprint, Davide and Pasquale?
REPITCH is going to be 5 years old and there is more to expect including what we announced recently. There will be for sure other exciting, unique releases on Cosmo Rhythmic.
About 3TH records, we are going to add some more features this year and we will add a cassette and video series. Then we will proudly release the first "D. Carbone" mini LP and there will be a new collaborative project between Lucindo and us!