Photography LAUREN DESBERG
Logan Nelson first started working on his debut EP (Lavender Echoes, due out today through 1631 Recordings) during the down time of his film (Monsters and Men, Green Book) and TV (Dear White People, For the People) projects, but it's hard not to see it as part of a bigger picture. One that was partly set in motion by a position at Remote Control Productions, the influential company of legendary composer Hans Zimmer.
In the following exclusive feature, Nelson — a rising composer in his own right who recently scored Origin Stories for Showtime — breaks down five of his biggest takeaways from working on Zimmer's tight-knit team….
1. MUSICIANS ARE EVERYTHING
Hans has unique musicians that he works with on every projects that contribute to the identity of his scores. Whether that be a cellist or drummer, he's formed relationships that add a unique thumbprint to each of his scores.
With my EP, I definitely followed in a similar path, working with musicians that I admired like violinist Shawn Williams or electroacoustic harpist Lara Somogyi. These musicians not only bring an element of life and humanity to the recordings, but can also create ideas on their instrument through improvisation that are most idiomatic to them.
2. NEVER STOP EXPERIMENTING 
For each project, Hans dedicates a lot of time to recording sounds and creating samples. I remember hearing about him sending a multi-hour recording of cello experimentations to Chris Nolan when they were scoring The Dark Knight. A lot of these sounds were processed in really interesting ways.
This is a process which I similarly followed when recording and processing live elements for Lavender Echoes. In the early stages of the EP, I would bring in soloists and record lots of different textures and ideas that I then looped and processed. In "Satellites, In Orbit," one measure of a Moog Mother 32 was looped with a viola tremolo to create the main beat from this process.
3. MUSIC ALWAYS HAS A STORY
Even with non-filmic music, story is always the major structural element. Story defines tone, structure, and development. Hans has been very vocal about story being the inspiring element behind each and every one of his projects. When there isn't a film to drive the story, it's up to the composer to be the storyteller.
This was definitely a challenge at first on my EP, having been used to tracking and augmenting the arc of the narrative. Now it was up to me to develop the story? This took a lot of trial and error and deep thinking about what each piece was going to be about.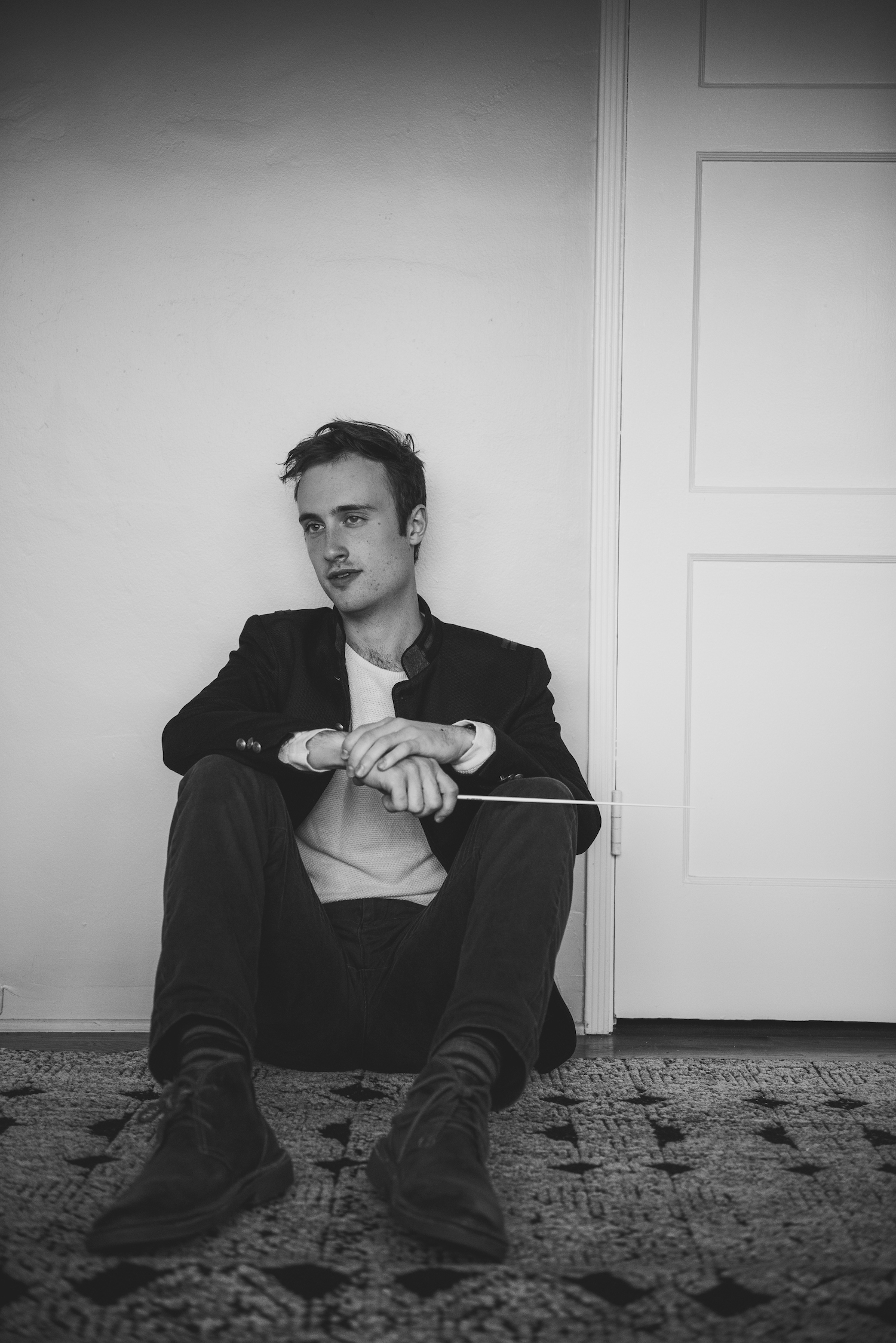 4. EACH PROJECT IS A UNIQUE OPPORTUNITY
The best part about working in film is the opportunity to create a new and unique sound for each project. Hans always tries to reinvent himself with each new film. He tries to use the limitations of each story to his advantage to create a new and unique sound.
I took a similar approach with the various tracks on this EP. Despite living in a consistent sound universe, the tracks are in fact different planets of their own, with unique sounds, rules, and properties. I wanted to explore a variety of ideas on the EP, rather than just a consistent vibe.
5. SURROUND YOUR WORK WITH FRIENDS
Similar to working with musicians that you respect, I think just being around Hans and his friends taught me that music is supposed to be fun. It's supposed to be an exploration: a sandbox of new sounds and ideas. It's easy to get stressed out about deadlines, especially in the film world. But when you're making music with friends, you're almost certain to be more creative!