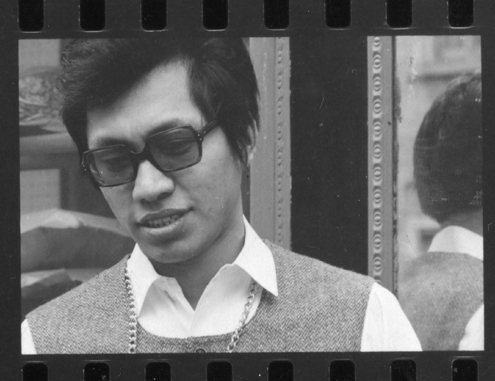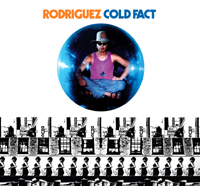 Cold Fact starts off in the unlikeliest of places: a woozy Vietnam-era spin on Queens of the Stone Age's "Feel Good Hit of the Summer." (Not literally, of course; this deep cut came out in 1969.) The twist being the subtlety that Rodriguez's brings to his dealer-channeling tale, as he waits for his man and a 'question-answering' mix of "jumpers/coke/sweet mary jane." The thing is, drugs aren't a punchline in Rodriguez's psych-pop songs; they're simply a fact of life.
As the long-forgotten, recently-rediscovered singer-songwriter rhymes like a Greenwich Village ghost over the fuzzbox hooks of "Hate Street Dialogue," "The inner city birthed me/the local pusher, nursed me." And so it is. The guy isn't complaining so much as sharing his street-hardened stories, with occasional glimpses into the turbulence of a time period that ours is starting to mirror, save for the presence of iPods and TiVo. For instance, anyone listening to "This Is Not a Song, It's an Outburst" is bound to make comparisons to a certain Bobby Dylan, from Rodriguez's suave, deadpan delivery to his verses about how the "public gets irate/but forgets the vote date/the weatherman complaining/predicted sun, it's raining/everyone's protesting/boyfriend keeps suggesting, 'you're not like all the rest.'"
In other words, we're not gonna be held accountable for the moment you scream "Amen!" to what brother Rodriguez is preaching. It certainly helps that his deft–and daft–poetics are coated in the kind of '60s/'70s flourishes we simply don't hear on today's records: strings that swoon, Woodstock-ian guitars, a mix that's warmer than a windowsill-bound pie. No wonder why David Holmes dropped "Sugarman" at the start of his stellar Come Get It I Got It mix. Like any reissue worth its weight in liner notes, Cold Fact is timeless stuff. So thank you Light In The Attic for rescuing Rodriguez's penultimate effort from the realms of obscurity and his platinum-certified fanbase in South Africa. (Soldiers there apparently discovered Rodriguez's disc in the '70s, right around the time he quit the business and disappeared due to an apparent lack of interest stateside.
Did we mention that Rodriguez is making his first New York City appearance at Joe's Pub next month? (Yes, first; nearly four decades after this album was pressed.) Well he is; and we expect each and every one of you NYC readers to be there. That is all.
[audio:http://www.lightintheattic.net/releases/rodriguez/sugar_man.mp3]