THE KILLS point and shoot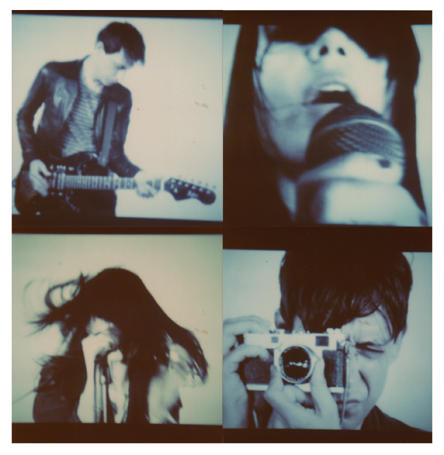 By Andrew Parks
With picks from self-titled's two supporting editors now out of the way (see Part One and Two of this fidgety year-end list feature), I spent this past weekend poring over what I've dug and disliked about 2008. While more time needs to be spent with some of the fall's more anticipated albums (TV on the Radio's Dear Science, Deerhunter's Microcastle) before they can truly be considered potential Top 10 material, the following set of LPs are must-listens that touch upon everything from dubstep to cosmic disco to thinking (wo)man's metal …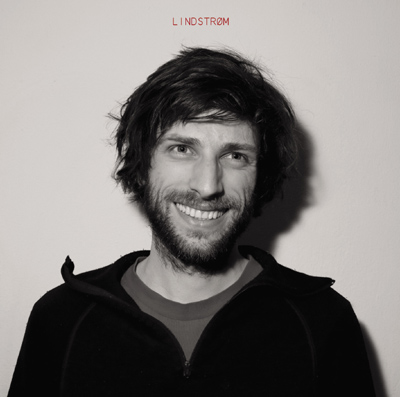 Lindstrøm, Where You Go I Go Too (Feedelity)
An endless stream of EPs, singles and compilations later, Norway's leading space-disco don finally delivers his debut album. And how does he celebrate such an occasion? By weaving together a three-track, 55-minute masterpiece of epic proportions. Only Ricardo Villalobos' "Fizheuer Zieheuer" comes close in the never-ending narrative department.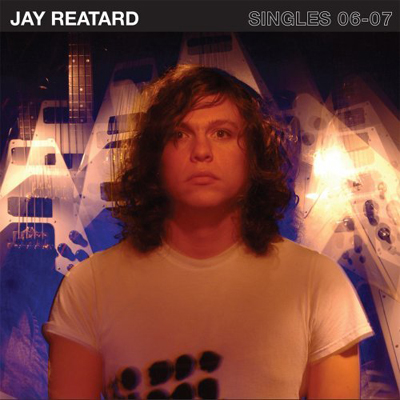 Jay Reatard, Singles 06-07 (In the Red)
To be honest, I wasn't into Jay Reatard's breakneck set at South by Southwest earlier this year. Having never seen or heard him before, his music reminded me of the Ramones … if the Ramones did nothing but speedballs. Fun stuff if you're in a sweaty club, sure, but the guy was playing outside in the middle of the day as dehydration and exhaustion set in.
Flash forward to the early summer arrival of this singles compilation, the first of two planned this year. (Matador will unleash Reatard's string of 2008 7-inches in plastic/digital form this fall.) While "Night of Broken Glass" reminded me of clotted blood, tossing a lamp through a window, and hearing the White Stripes for the first time, the other styles herein reveal Reatard as a junior-high dropout who was truly raised by his record collection. Hell, "Don't Let Him Come Back" even sounds sweet, in a creepy stalker sort of way.
Watch Rolling Stone and such leap at (and lap up) this guy's every word come next year.
Made Out of Babies, The Ruiner (The End)
Look, I don't like the cover either … or this Brooklyn band's name. That said, I've felt floored by their third full-length for a few months now. That's because it's a bold, an all-bets-are-off attempt at pushing underground metal to its limits, right alongside the fragile wits of frontwoman Julie Christmas. While her range progressed considerably on Christmas' Battle of Mice project, it's incredible on this disc, matching the voices in her head with a healthy series of whispers and screams, scowls and howls, and smooth-but-melancholic melodies. Also improving by leaps and bounds is Made Out of Babies' actual songwriting, which has moved from the school of Swans and Jesus Lizard to something much more grandiose and widescreen.
Meaning: you don't have to be an unwashed metal-head to lose yourself in a thorny, engrossing epic like The Ruiner.
Benga, Diary of an Afro Warrior (Tempa)
Just when you thought dubstep might start repeating itself to sickening degree, Benga drops a stunning LP along the push-things-forward lines of other leading producers like Pinch, Boxcutter and Burial. The difference here being just how melodic and in control of his compositions Benga is. As well as some of these cuts would work in a club, they're just as suited for a living room. Which is exactly what this scene/subgenre needs to stay more vital than the jungle, reggae and jazz from which it sprung.
Portishead, Third (Mercury)
For a second there, I was worried that this would sound like the latter-day LPs of Bristol brethren like Tricky and Massive Attack: solid, sure, but pale in comparison to trip-hop's true classics. Then I remembered that Portishead swore off trip-hop early on and, well, they give the idea of mid/late-'90s revivalism a clear middle finger here. With a sound that's as challenging as it is thoroughly satisfying, Third just might be my pick for Album of the Year when December rolls around.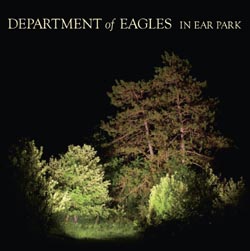 Department of Eagles, In Ear Park (4AD)
I first stumbled upon Department of Eagles' debut, 2007's The Cold Nose (first pressed as the Whitey on the Moon UK LP a few years earlier)–during a late-night shopping spree on Turntable Lab. Having bought the vinyl version based on the store's beaming review, I was glad to hear the thing was actually good. Make that great, a brash, slapdash collection of kitchen sink instrumentals and lo-fi Kid A cuts. Little did I know that half of this postmodern-pop duo is Daniel Rossen, one of the key singers/songwriters from Grizzly Bear's Yellow House-era.
Four years of sporadic writing/recording sessions alongside songwriting partner/former NYU roommate Fred Nicolaus went into this eagerly-awaited follow-up, and I've got to say, it shows. While DOE's debut was playful and boundless in its approach, In Ear Park is the next best thing to a new Grizzly Bear record. Actually, that's not fair at all. Spend a little more time with this dense onion of a disc and you'll find rich, inviting details (the gorgeous Neil Young-ish sample that guides "Teenagers," EVERYTHING about "No One Does It Like You") that are a uniquely Eagles experience. In fact, Rossen could quit Grizzly Bear tomorrow and be fine. In fact, his full-time gig would probably lag a bit in the creativity department without him.
ADD TO CART (release date: October 7)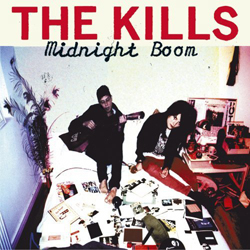 The Kills, Midnight Boom (Domino)
No other 2008 album screams "bender!" quite like this slice of speaker-rumbling sleaze-rock. Whether the bump-in-the-night co-production of Spank Rock's Aramani XXXchange or the  one-two punch of the first couple tracks pulls you in, it's easy to see why Kate Moss ditched Pete for a Dawn of the Dead-looking dude named "Hotel."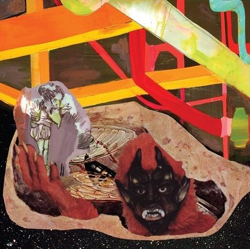 Wolf Parade, At Mount Zoomer (Sub Pop)
Now here's a case of Next Shit mania that I can understand the second time around. Why more people aren't into this record like they were into Wolf Parade's hyped-to-hell debut is beyond me. After all, it's tighter, with some clear Dan Boeckner/Spencer Krug divisions in the songwriting department and a towering 11-minute climax bringing the two singers' visions together at the end.
Leave it to the Canadians to restore my faith in 'indie rock.'
The Last Shadow Puppets, The Age of the Understatement (Domino)
With a scintillating sleeve that'd fit nicely alongside a dusty copy of Blow-Up, The Last Shadow Puppets' debut had me at hello. However, it really sealed the deal with songs like "Standing Next To Me" and "Calm Like You." Thanks to the effortless orchestration of Owen Pallet and (producer/drummer) James Ford's grasp of a certain Arctic Monkey's strengths, both feel like full-blooded vignettes–tunes that'll turn your speakers into a silver screen on the way to seizing the NME's staff by its collective balls. Alex Turner could split the Monkeys up tomorrow and I wouldn't care so long as these guys keep kicking out the Spector/Hazlewood-schooled jams.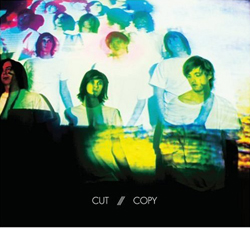 Cut Copy, In Ghost Colours (Modular)

Fuck blog-house, DayGlo fashion lines and nearly everything associated with electro these days. You know what Cut Copy are? Pop stars in waiting. Never mind the '80s flourishes of their synth-centric singles. Paying tribute to the past is fine when your ever-evolving sound also points to an apocalyptic future where dancing is the only way to truly get away from it all. My co-editors will probably disagree with me, but I consider this album and the Presets' Apocalypso (more so in a live setting, but whatever) reasons to believe in the idea of dance-rock again.