WHY?: Yoni Wolf (in the middle) shows off his Robert Van Winkle fade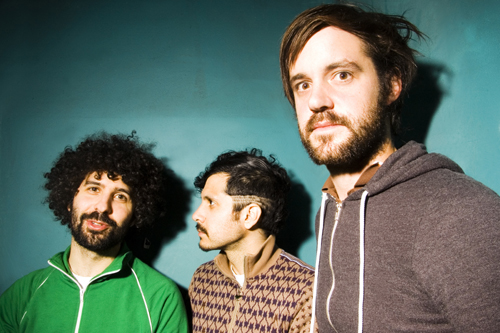 [Photo by Sarah Cass]
self-titled's staff has decided to over-analyze 2008 a little early–sifting through our stacks before fall or winter's big releases really hit. Presenting the premature Top 10 of managing editor Arye Dworken, with our final installment of LP picks hitting tomorrow …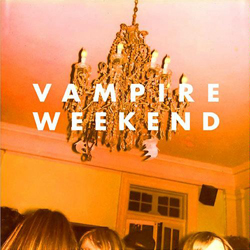 1. Vampire Weekend, Vampire Weekend (XL)
These divisive prep-rockers appropriated and updated Paul Simon's Rhythm of the Saints for the blog generation while dressed like four walk-ons from a Wes Anderson movie. All this, surprisingly, never bothered me.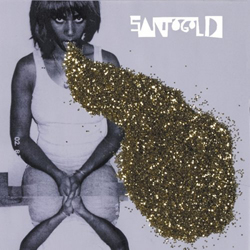 2. Santogold, Santogold (Downtown)
Santi White traded in her last name for "Gold" and then justified the switch with her first platinum platter of urban-pop. And contrary to haters, these 12 tracks go way beyond aping M.I.A. (although, we'll give them that "Creator" is mighty Maya).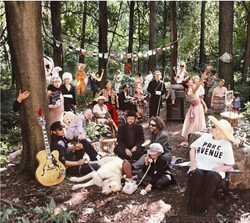 3. Plants & Animals, Parc Avenue (Secret City)
Plants & Animals accomplished the impossible with their rustic Canadian rock debut: they made us care for yet another Montreal band. Even though we swore that city off long ago. P&A are natural heirs to the Young throne and we can't resist the influence of that old goat.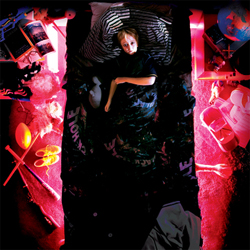 4. Apes & Androids, Blood Moon (self-released)
This New York band came out of nowhere and blew minds with their robotic glam rock and live show theatrics. Influences are so disparate and random (Beck, Queen, Love, the Outfield) that Blood Moon could be an effective argument against administering Ritalin.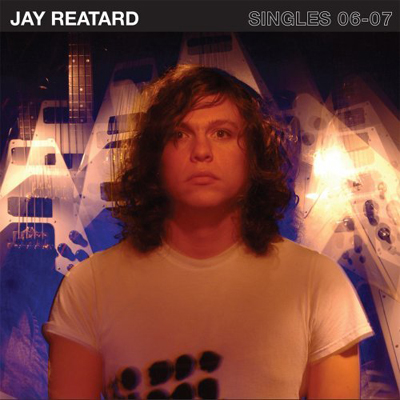 5. Jay Reatard, Singles 06-07 (In The Red)
If indie rock had a prodigy, this poster boy of ridiculous proliferation would be it. Somewhere, there's a record for career-wise hooks that this guy's breaking.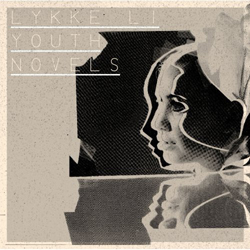 6. Lykke Li, Youth Novels (LL Recordings)
These days, everyone wants to sign their own Amy Winehouse (sans the crackpipe, of course) but Swedish songwriter Lykke Li bucks the trend by illustrating that a female voice doesn't need to be bombastic to be beautiful. The best shy girl pop album in recent memory.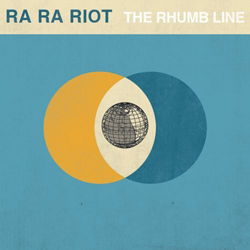 7. Ra Ra Riot, The Rhumb Line (Barsuk)
We've been waiting for this orchestra-pop collective's first album ever since we saw them play a spontaneous set at a SXSW party back in 2007. It was worth the wait. Poignant, bittersweet, and, not quite riotous, but definitely inspiringly euphoric.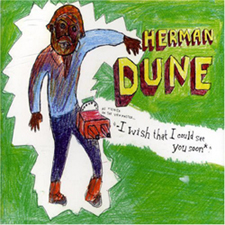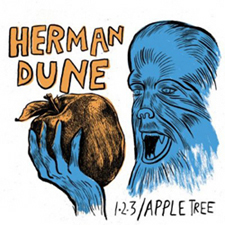 8. Herman Dune, 1-2-3 Apple Tree/I Wish That I Could See You Soon (Everloving/Source)
These two EP's of French folk pop–both of which channel Leonard Cohen–were released in the same year as Herman Dune's forthcoming tenth (!) album. Astonishingly, their wittiness never feels ironic. And how could you not love a band dexterous enough to write a heartbreaking paean to a dog named after Israel's former Prime Minster Golda Meier ("Golda")?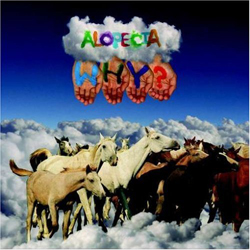 9. Why?, Alopecia (Anticon)
It's a good question. Maybe it's because if Yoni Wolf hadn't been writing some of the most eccentric, non-categorical music (Is it hip-hop? Indie rock? Pop?) out there, I would have only nine records on this list. Sure, this band's an acquired taste but once you develop it, the flavor lasts a long time.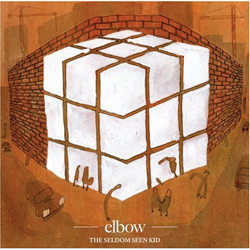 10. Elbow, The Seldom Seen Kid (Geffen Records)
Ironic that in the same year Coldplay released its much-anticipated fourth record, this overlooked British band gave us another melodramatic tour de force. A wimpy choice? Maybe. Kiss my ass? Most definitely.