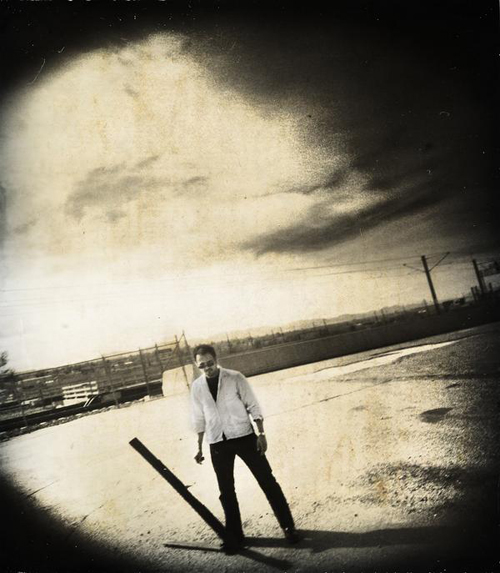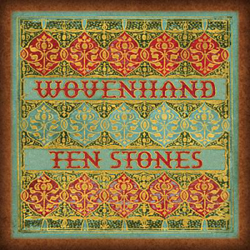 [Photo by Garry Issacs]
Here's the thing about former 16 Horsepower frontman David Eugene Edwards: he sounds like evil incarnate, yet he's haunted by the Holy Spirit and all of the heaven-or-bust guilt that comes with 'being a good Christian'. In other words, his work as Wovenhand is like Johnny Cash in his God-seeking years crossed with Mark Lanegan during his pit-of-despair days–a redemptive western waiting to happen.
Since self-titled doesn't subscribe to any religion in particular (hey, we're human, not all-knowing prophets), it says a lot that Edwards is able to terrorize us with his bleak tales of vindictive horsemen, the Power and the Glory, and dead men who refuse to leave our dreams. Hell, the guy starts Ten Stones (Sounds Familyre) off by staring an axe in the blade and admiring "how beautiful" it is mid-swing. "Kingdom of Ice" is even more sinister, a masterful example of well-honed tension that builds a wall of sound from banjos and quivering strings.
The record's rumbling End of Days production (the steady piano beat and subtle gospel touches of "Iron Feather," the buzzing feedback and slight lounge-pop allusions of "Quiet Nights of Quiet Stars")–as aided by Daniel Smith of Danielson– is what really makes Ten Stones shine, however. Clear and cutting, it's as if we're watching Edwards battle his demons before a live studio audience. Or as one fellow musician told us recently, "This is one of the darkest things I've heard in a long time. I love it."
[audio:http://www.soundsfamilyre.com/blog/wp-content/uploads/2008/07/08-kicking-bird.mp3]