Building off of his recent Fennesz recommendation over at our new ambient site, we asked Old Apparatus co-founder LTO to make us a mix for the frosty months ahead. It's quite the companion piece to the composer/producer's own new album (Déjà Rêvé, out now on Denovali), which is as windswept and wondrous as its snow-capped sleeve suggests.
Stream / download LTO's entire set below, right alongside his track-by-track commentary and selections from several solo records….
LTO – THE ARROW OF TIME
I thought I'd open the mix with the opener from my new album Déjà Rêvé. With this track, I was trying to create a sense of repetitive, dream-like fragments of memories that fade in and out of conciousness without a clear sense of time.
YVES TUMOR – AYXITA, WAKE UP
The diversity in moods and textures in Yves Tumor's music interests me and I thought this one shared something in common texturally with the previous track.
VAIR ELAZAR GLOTMAN – RATTEL
I love how hyperreal Glotman has made the double bass with sensitive contact micing and extended playing techniques. He picks up the raw physicality of the instrument a lot like Colin Stetson does with the bass sax.
MOLESKIN – SLOW DANCING WITH MS HAVERSHAM TO MOMENTS IN LOVE IN SATIS HOUSE
I've become fascinated by this particular brand of instrumental grime, which makes use of a lot of bright sawtooth and bell-like synth sounds as well as glass and water-related sound effects. It also seems to take reference from computer game music.
SULLY – BLUE (LOGOS VAPOUR DUB)
This track falls into a similar category of 'glacial' instrumental grime, but of a more abstract nature. Seeing Logos live in Bristol a couple years ago helped me appreciate the physicality of this futuristic music/sound art on a decent sound system.
SIM HUTCHINS – DON'TLISTEN2URHAWT
Sim Hutchins has been doing some really interesting stuff with degraded and distorted dystopian sounds. Such rich and warm textures.
HEINALI – ANTHRACITE
This was one of my favourite albums of 2017. A label mate on Injazero. I love the richness of the sounds and how each track takes you to a far away place.
DAVID LANG – JUST (AFTER SONG OF SONGS)
I find the simplicity and space in this piece and its subtle progression very effective. (Although this might be partially lost in the way I've overlayed it with the previous track!)
EVITCELES – EXHAUSTED LUST
The use of extreme but carefully EQed distortion and compression is a production technique I find particularly satisfying to listen to.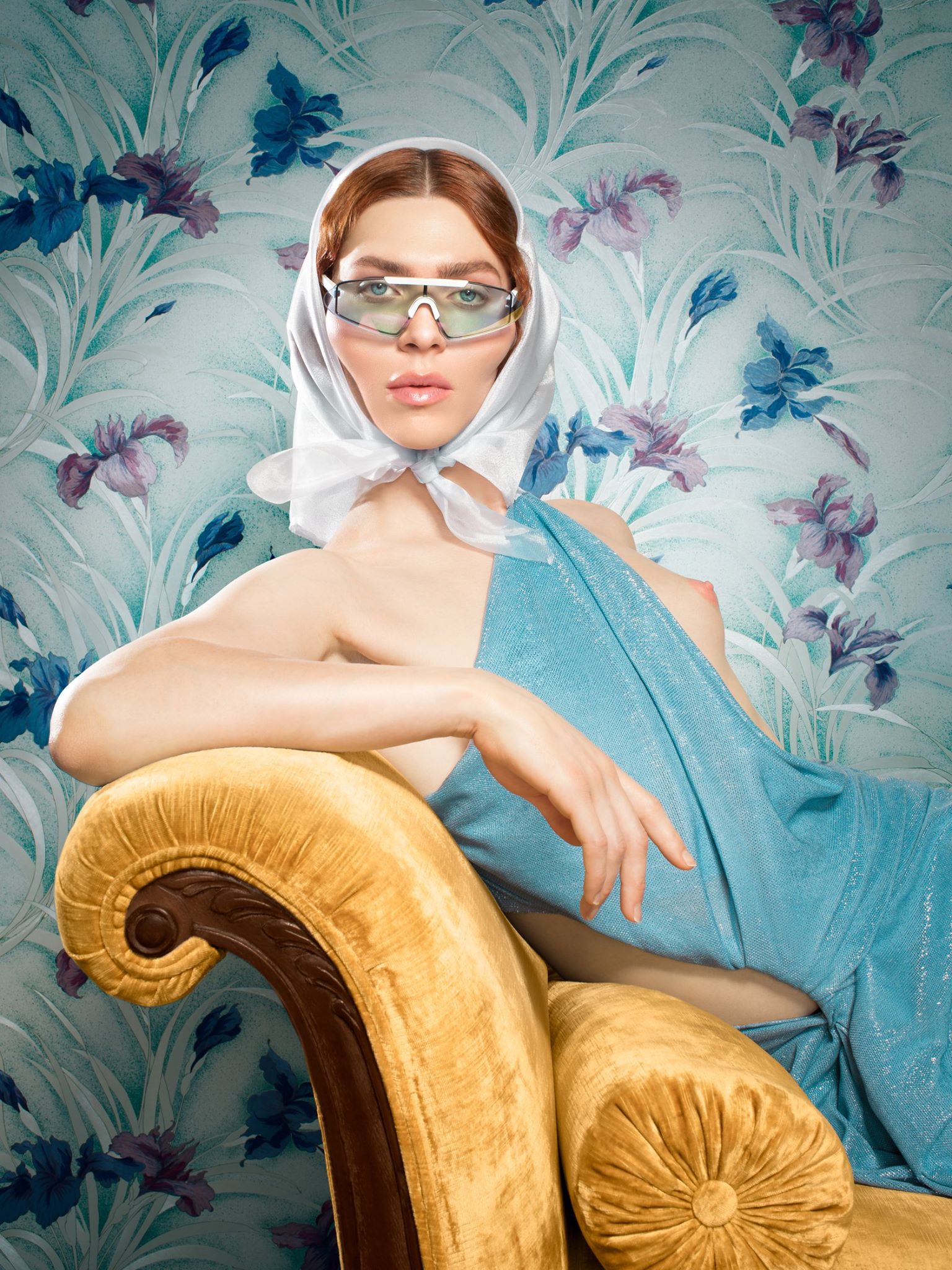 SOPHIE – NOT OKAY
Sophie is doing something pretty unique, fusing experimental dance music with hi-fi sound design and J-pop/hyper-cute pop elements.
KINLAW – D.3 HASH
I came across Kinlaw on the local Bristol live scene. I'm really into what him and the Bokeh versions folks are doing at the moment with lo-fi and abstract sample-based music.
LEATHERETTE – TRIOSYS
There's a nice amount of variation in style across this album without it sounding disjointed—something I try to do with my own releases.
DARK0 – ABRASION
Another example of that glacial sound I'm a bit fixated on at the moment. I really like the uplifting mood of this one, with that big distorted 808 kit bouncing away.
HEINALI – ANTHEM
Another one from the Heinali record mentioned earlier because it has a similarly icy feel to it.
SHED – ATMO-ACTION
Continuing the icy theme with this one. I like the futuristic and energising feel of Shed's stuff.
DISASTERPEACE – SEEDS OF THE CROWN
I'm not a gamer myself but coming across this game soundtrack made me more aware of the experimental game scene and its equally experimental scores. It's impressive that he both designed the game and composed/produced such beautiful music for it.
STEVE HAUSCHILDT – STRANDS
The delicacy of the synths are beautiful—like water drops. Sounds so organic.
LTO – DÉJÀ RÊVÉ, PT. 1
I thought I'd end with the first movement of my new album's title track. I've been enjoying layering piano into a tape echo effect with lots of feedback. It's fun playing around with the rhythms the effect creates. My interest in film scoring also comes through on this one.
FURTHER LISTENING