Photo LANDON NORDEMAN
In honor of the ripping new record Man Forever is dropping on Thrill Jockey this week, we asked New York's MVD (Most Valuable Drummer) to make us a mixtape of noisy, gloriously messy jazz music. Have a listen below, right alongside a track-by-track breakdown and new song featuring the almighty Laurie Anderson, or subscribe to it all via Spotify….
JOHN COLTRANE – "THE FATHER AND THE SON AND THE HOLY GHOST"
JOHN COLTRANE – "A LOVE SUPREME PT. 1 – ACKNOWLEDGMENT"
Am I really going to say something like, "John Coltrane deserves to have his own church"? Guess so.
ALICE COLTRANE – "JOURNEY IN SATCHIDANANDA"
You hear this a lot at bars. I don't have a problem with that!
MAX ROACH – "GARVEY'S GHOST"
When I was working on the track "You Were Never Here" from my new album, I was hoping to capture some of the alien quality of the Abbey Lincoln vocal combined with horn charts on this track. I didn't.
BORBETOMAGUS + HIJOKAIDAN – "THE CHALLENGER DEEP"
The only Borbeto on Spotify…. So there you have it. It's insane, of course.
PEOPLE OF THE NORTH – "SURFACING (SECTION 3)"
Fat Bobby and I drop the Miles Davis track that follows on the floor and shuffle around the pieces.
MILES DAVIS – "GREAT EXPECTATIONS FROM BIG FUN"
I always loved electric Miles. All the pauses and ridiculous editing makes for an awesome time. Plus I love how this 27+ minute track was on one side of this double album. Gotta fit it all!
HENRY FLYNT – "YOU ARE MY EVERLOVIN'"
It's a song. I'm not sure it's from an album. Can't argue with backwoods drone.
CECIL TAYLOR – "STREAMS AND CHORUS OF SEED"
Listen to the great Marc Edwards driving this train!
TITO PUENTE – "ELEQUANA"
Feels good doesn't it?
KID MILLIONS + JIM SAUTER – "FIRST ASCENT"
Playing with Jim Sauter is a real privilege. So sick of people not recognizing. It's a jungle out there. Dog eat dog.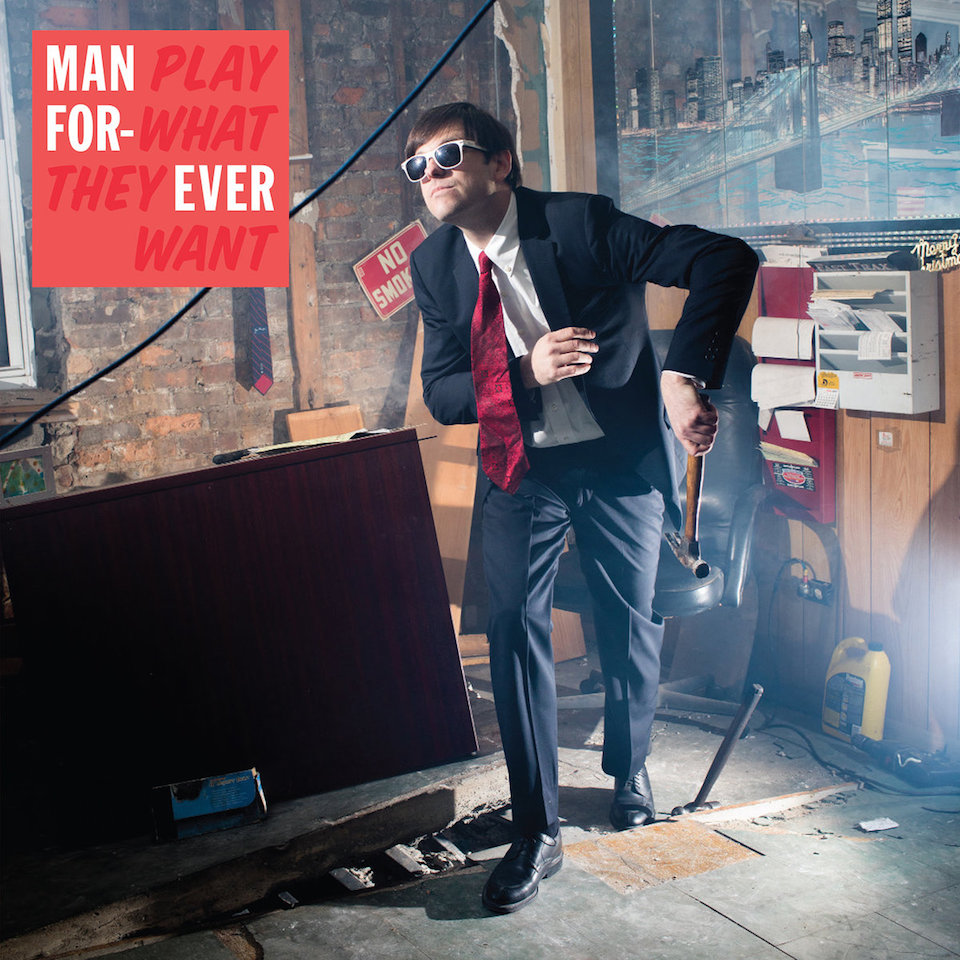 Man Forever
Play What They Want
(Thrill Jockey, May 19th)
1. You Were Never Here (featuring Yo La Tengo)
2. Ten Thousand Things
3. Debt and Greed
4. Twin Torches (featuring Laurie Anderson)
5. Catenary Smile
Man Forever tour dates:
5/17 Prague, CZ – Underdog's Ballroom and Bar
5/18 Pardubice, CZ – Dub Gallery
5/19 Poznan, PL – LAS
5/20 Nuremberg, DE – Hemdendienst
5/21 Bruxelles, BE – Magasin 4
5/22 London, UK – Cafe Oto
5/23 London, UK – Morning: Workshop at Oto Project
5/23 Brighton, UK – The Prince Albert
5/24 Antwerp, BE – Het Bos
6/14 New York, NY – Brooklyn Music School Theater