Photo DAVID VISNJIC
Marco Passarani has got a busy year ahead of him, including the Italian producer's first solo album in 14 years (the aptly titled W.O.W., which is now available on vinyl and hitting DSPs early next month) and a 10th anniversary effort from the DJ edits duo Tiger & Woods that Passarani has teased on Facebook over the past week. Between all of that new material and a legacy that leads all the way back to the early '90s, we thought we'd ask the underground icon to share 10 records that shaped his dance sound. Given how restless his work is—hinting at everything from IDM to electro—he had a hard time narrowing things down, naturally.
"Ten records will never be enough," he explains, "but I tried to touch upon a few areas and ideas that formed the way I see music. This is an impossible task, though. Some of the choices may be obvious, but I have to go back to the teenager in me to pick those triggers who made me wanna do this…."
1. Prince, 1999 (Warner Bros., 1982)
The very first clear memory I have of Prince is the "Raspberry Beret" video. I mean, I heard Purple Rain through my sister and all that, but this was the first time this guy literally kicked out my childhood music heroes. A few years after that, I started buying the older records and went nuts when I came across 1999. It literally changed my life forever. The accessibility and diversity in the musical solutions here drove me somewhere I couldn't came back from.
2. Kraftwerk, Computer World (Kling Klang / Warner Bros., 1981)
As a kid, I remember watching them on a Sunday afternoon musical show, feeling attracted and scared. They were singing in Italian. A few years after—when my older friends introduced me properly to their world—I was so hooked to the point that everything else seemed boring. I started seeing patterns in any object making any sort of sound.
3. The System, "Baptize the Beat" (1984)
I grew up watching the movie Beat Street probably two or three times a week. The moment where there was the audition for the NYE show (or was it Xmas?), and these guys showed up on stage with that keyboard upside down (a Memory Moog) and those crazy basslines.… That's how I imagined the future.
4. Japan, Gentlemen Take Polaroids (Virgin, 1980)
This album was one of the soundtracks of my years working at a record store in the afternoon. (Thanks to those two older guys that were working next to me.) I think it really makes sense to explain the electronic passion that was growing in me. It was pop music somehow, but with sounds that didn't have much to do with the rest of the music I could get from the radio or the TV.
5. Paul Hindemith, Nobilissima Visione (1938)
Moving to a later period of my life, I was around 22 and came across this piece at a friend's house. This might be one of the compositions I've heard the most in my life. The sense of drama here—maybe 'cause I'm Italian—left an indelible sign on my melodic and harmonic perception.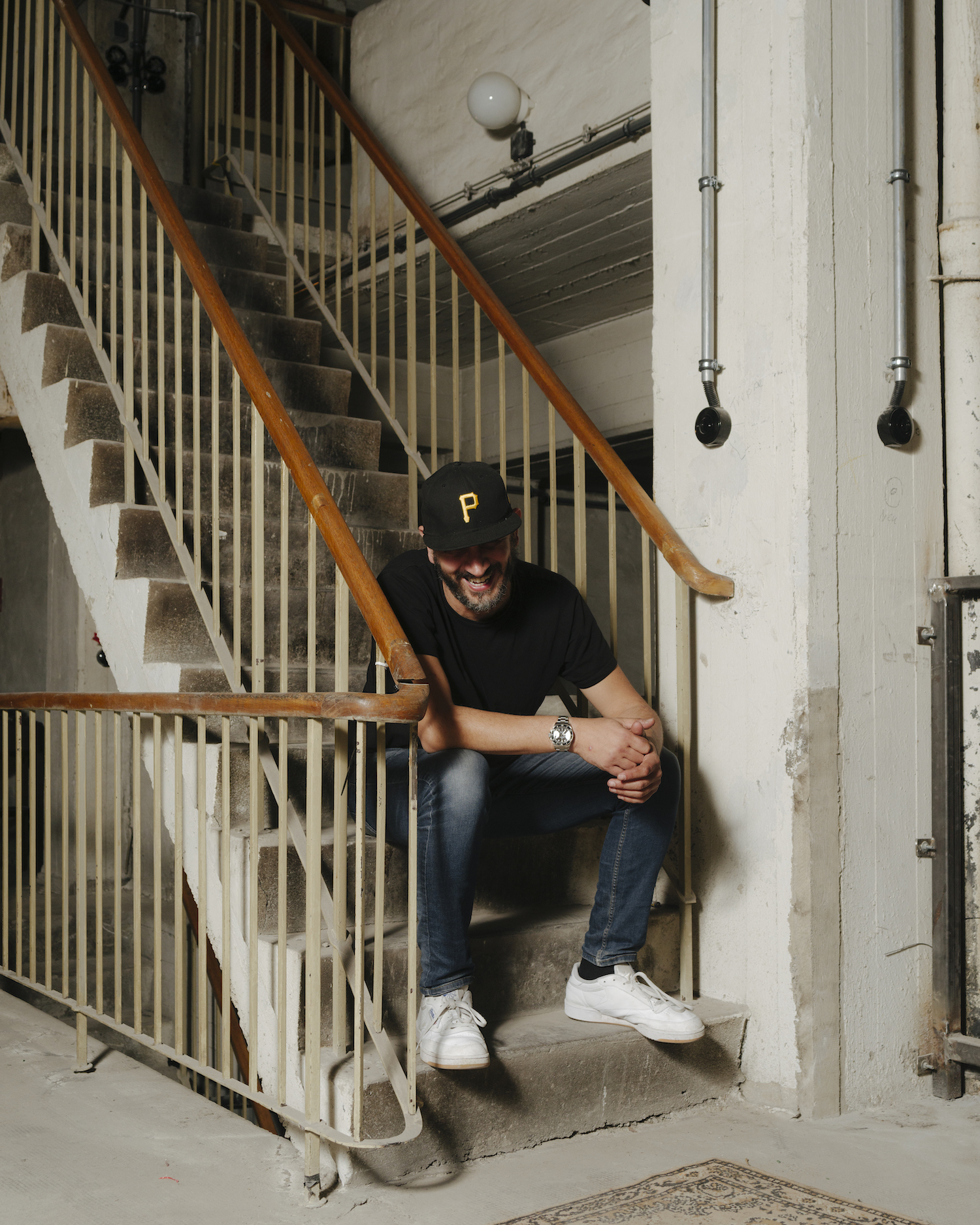 6. Mister Lee, "House This House" (Trax, 1987)
Luckily enough, I grew up when house music was about to blow up, and being already a guy trying to DJ, these type of tracks really gave me the boost and the confidence on my life choices. This is the best example of what a dance groove means to me. And the contrast with that soul voice also started to prove me how the more conventional solutions could be blend with the unleashed sound of the machines.
7. 808 State, 90 (ZTT, 1989)
When I first heard Pacific State, it was another of those moments where you tell yourself, 'Okay, this is the best thing I've ever heard.' But I didn't realize how insane these guys were until I went through the album. Still some of the most advanced dance music ever released.
8. Separate Minds, 1st Bass (Express, 1988)
The record that defines what the word "techno" means in my opinion—the original meaning. Funny thing is that it sounds like house to most of the youngsters these days, but this is what defines what I look for in technological musical grooves.
9. Various Artists, Techno 2: The Next Generation (10 Records, 1990)
This was another step forward, maybe the biggest back then—the sound that was crossing the house and so-called techno boundaries. And I can clearly picture influences from the tracks here in every single track I make. This record speaks the language of a future that came too early.
10. Autechre, Tri Repetae (Warp, 1995)
I picked Autechre from electronica's '90s scene, as the impact of their sound was huge on me—more than many other things from those days. Complex sounds and melodies combined with a somehow 'funky' groove that normally had nothing to do with most of the producers I researched back then. I could put this record on the same pedestal as a few others, but considering how much I was playing this one, that's my choice.
FURTHER LISTENING