Words MARTA DE PASCALIS
For most of his life, my grandfather worked as a tailor for RAI (Italy's national public broadcasting company). When he died, I found a box of mostly sealed vinyl featuring Italian library music, soundtracks and plays, and experimental music from the '60s and '70s.
That box was a treasure trove for me — a girl obsessed with English and German electronic music. It helped me realize how xenophilic my listening habits were; it was such a rich, incredible casket of Italian experimental music to open and discover. It also made me want to start framing my work as a continuum of these unique sound masters.
Here are some of my favorites….
BRUNO NICOLAI E FLORENZO DE CARPI – GHETTO
This is the opening song of Rebus, a library music compilation from the early '70s which I found in my grandpa's aforementioned treasure trove. It features pieces by great composers like Bruno Nicolai and Alessandro Alessandroni, and a strong mix of psychedelic tension and mysterious atmospheres.
EGISTO MACCHI – L'ECO DELLE GOLE
An enchanting piece from Il Deserto, a solo work of the great Egisto Macchi. So overwhelming and ravishing with its sensual pathos!
DANIELA CASA – OPPRESSIONE
This is from Società Malata, an extraordinary collection of experimental tracks by Daniela Casa, a cult composer and singer from the '70s. Love the synth sound here!
GRUPPO D'IMPROVVISAZIONE NUOVA CONSONANZA – OMAGGIO A GIACINTO SCELSI
GINC was the first Italian composer collective featuring — among others — Maestro Ennio Morricone, Egisto Macchi, Franco Evangelisti, and Walter Marchetti. They shaped a compelling blend of avant garde, noise, abstract, experimental, free jazz, and improv music.
MARIA TERESA LUCIANI – SUPERMARKET
Stunning tape loop work from the first collection of electroacoustic gems by Maria Teresa Luciani, a composer who crafted extraordinary sounds mostly using Uher tape machines.
FLORIANA BOZZALLA – TELESCOPI
One of my favorite italian experimental pieces, included in the stunning collection called Astrofisica II (Il Cielo). A rare early excursion of some kind of psychedelic dub.
GIUSTO PIO – MOTORE IMMOBILE
Giusto Pio was an Italian composer, conductor, and violinist, famous for being a longtime collaborator of Maestro Franco Battiato. This is from his first record (produced by the Maestro), a intense minimalist cruise built on the dynamic relation between organ sound and voice layers.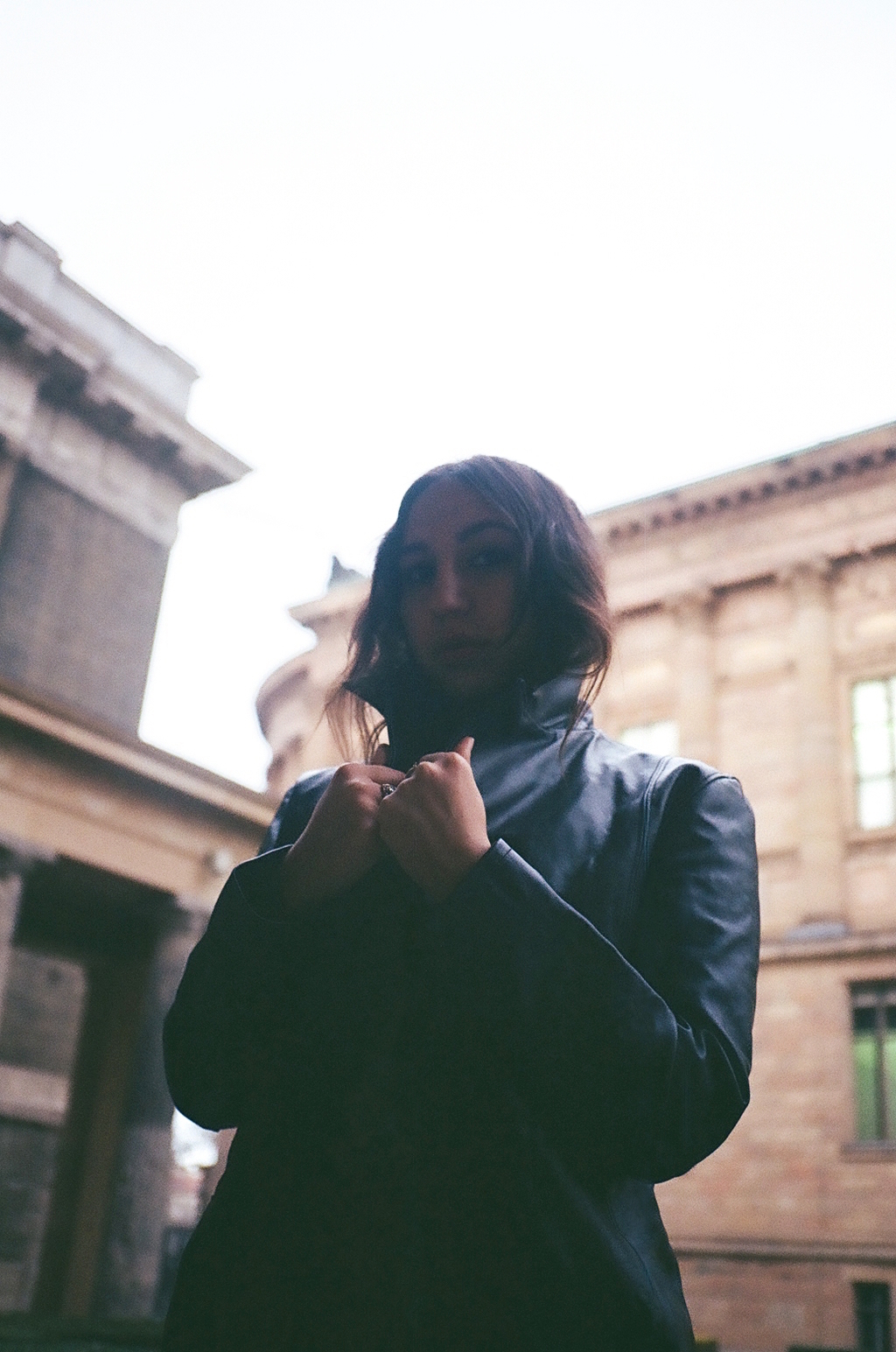 FRANCO BATTIATO – NO U TURN
One of my favorite artists, and biggest influences. Hard to choose only one song from his vast discography, which ranges from avant-garde compositions to pop hits. This piece is my favorite from the experimental album Clic.
MARIA MONTI – IL PAVONE
Arranged by Alvin Curran — a Rome-based American musician, and member of the Italian experimental music collective MEV — this piece carries such a delicate and elegant balance between Maria's voice (she is an actress and singer) and Alvin's synthesizer.
LUCIO BATTISTI – IL SALAME
Battisti can't really be counted among leading Italian experimental composers, but this record — an anomalous pearl among his discography — surely deserves to be mentioned in this list. This song is just so beautiful!
BINSY – SERENO
The opening track of Binsy's (a.k.a. Maria Bordoni) self-titled album of great synth and drum machine experiments. You can listen to all of Side A here.
BRAEN – RICERCA SPERIMENTALE
Braen was a moniker used by composer Alessandro Alessandroni. I really love the fat synth sound of this piece! It was released on Problemi N.1, a jazz-funk and stage & screen collection. It also features some rare tracks of composer Ivana Mattei, the leader of the Cometa Edizioni music publisher / record label.
POLYSICK – PASSACAIA
Let's close with a contemporary artist. This is Polysick from Rome, a very talented producer that keeps on astonishing me with his sound visions. This piece is one of my favs from his latest record Flora e Fauna, out on Francesco De Bellis' Edizioni Mondo imprint.
Marta De Pascalis' latest album of mesmerizing tape loops and lucid synth lines, 'Sonus Ruinae', is now available through Morphine Records. Stream it in full below via Bandcamp, along with a live performance from last year.
Speaking of live music, the Italian-born, Berlin-based composer is presenting a "participative sound art performance" with Filippo Vogliazzo this Sunday as part of Una boccata d'arte. Check out more info on the festival's official site and Facebook.