Photo DAN MONICK
As hinted on their Instagram account last week, Mister Heavenly have finally wrapped their second full-length. Due out October 6th through Polyvinyl, Boxing the Moonlight finds the trio exploring a wide range of influences, from the robust Kraut-rock of Faust to the spastic psych of The Monks. Oh, and hard-hitting hip-hop beats from the late '80s and early '90s.
"I personally hate albums where every song sounds the same," explains singer/keyboardist Ryan Kattner. "It all makes sense in the grand scheme of things. People are complicated. People have a lot of different vibes running through them at any given moment."
"It seemed like it was a good idea to pivot from the subject matter of the first record," adds co-frontman Nick Thorburn. "That was maybe a more emotional thing, and I think this record is much more physical."
Exhibit One: the lashes from lead single "Beat Down" below….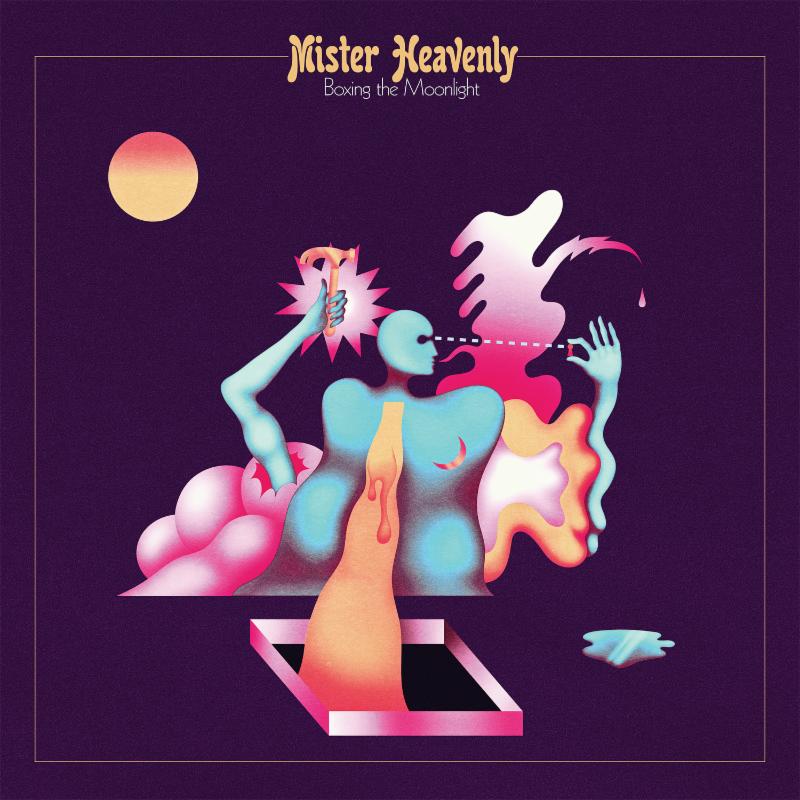 Mister Heavenly
Boxing The Moonlight
(Polyvinyl, October 6th)
1. Beat Down
2. Blue Lines
3. Makin' Excuses
4. Hammer Drop
5. George's Garden
6. No Floor
7. Magic Is Gone
8. Pink Cloud Compression
9. Crazy Love, Vol. III
10. Dead Duck
11. Out Of Time
Mister Heavenly tour dates:
10/20 San Diego, CA – Casbah #
10/21 Los Angeles, CA – Resident #
10/22 San Francisco, CA – Swedish American Hall #
10/24 Portland, OR – Doug Fir Lounge #
10/25 Seattle, WA – Barboza #
11/2 New York, NY – Le Poisson Rouge
11/3 Allston, MA – Great Scott
11/4 Providence, RI – Alchemy
11/5 Philadelphia, PA – Johnny Brenda's
11/6 Washington, DC – Black Cat
11/8 Toronto, ON – Drake Hotel
11/9 Columbus, OH – Rumba Cafe
11/11 Chicago, IL – Lincoln Hall
# – w/ Fan