Words + Mix MJ GUIDER
Photography CRAIG MULCAHY
In 2011 I signed on as a DJ at my local college radio station WTUL, starting an "experimental" show called Night Gallery when there wasn't much like what I wanted to hear on the air at the time. My first slot was from 3 to 6 a.m. on Sunday mornings. The show gradually moved up in the schedule over the years and has been comfortably parked at 8 p.m. on Friday nights, as well as acquired an excellent co-DJ (local weird music scene champion Proud/Father) who hosts every other week.
The station broadcasts from the basement of Tulane University and operates much as it has for decades: in vintage college radio fashion, with an old mixing board, multiple record, CD, and tape players, a couple of microphones, a computer for logging plays, one zillion ancient flyers and stickers plastered everywhere, and an extensive music archive dating back to the station's beginning in 1959. This mix is in the style of Night Gallery — a sampling of some things I've recently played and especially enjoyed….
PYE CORNER AUDIO – WEATHER THE STORM
"Recrypt" has been my theme for a while now. I'm past due to switch it up, but it feels right to start this off with PCA. This one is from the new EP Where Things Are Hollow 2. I'm a huge fan of Pye Corner Audio and a new EP is a welcome companion on this bizarre timeline. I especially love the John Talabot remix of "Resist" from the first Where Things Are Hollow EP.
KELLY MORAN – SODALIS
This is off of an excellent recent compilation on Temporary Residence Ltd. from their Field Works series. Included are contributions from a number of artists whose work I admire, and this Kelly Moran track is my favorite. According to my radio records, I first played Kelly's music on the show in 2017 after she released Bloodroot, and really fell in love with her sound and composition style. Every release since has blown my mind a little more and this latest track is totally gorgeous. The bassline really elevates her delicate, dancing arpeggios to a sublime place.
ISABELLA – I'M LAUGHING
I'd not been familiar with Isabella before hearing Melody Depleted but am now a fan. I've been loving this record. It covers a lot of stylistic territory with finesse and isn't remotely humorless, which are two things I really appreciate in an album.
PHEW – THE VERY EARS OF MORNING
This is off of the new Vertigo KO compilation from Osaka's legendary avant-everything artist. Her output over her long career to date has been so wonderfully eclectic and full of collaborations with countless other renowned musicians. "The Very Ears of Morning" does a great job of stirring anticipation for the record, unfolding carefully like a lovely shimmering dream.
TOSYA CHAI – MISS HOPE
In 2014, Not Not Fun Records released the compilation She Knows More Than She Thinks, curated by the St. Petersburg-based artist Chikiss. I scooped it up on tape immediately. While Russia and Ukraine are far from where I live, listening to the songs on this comp made me feel like we were much less distant. I really connected with it. As it turns out, the goal behind bringing the women on this compilation together mirrors that effect — to achieve a sense of connection between artists operating in lonely isolation from each other. That notion is as relevant as ever. And I still adore this comp.
CARL CRAIG – A WONDERFUL LIFE
Fantasizing about the future is our great human pastime. Here we are, 25 years after Landcruising came into the world, currently in the midst of much heaviness and hardship, and listening to this track still manages to make the future feel full of allure and possibility.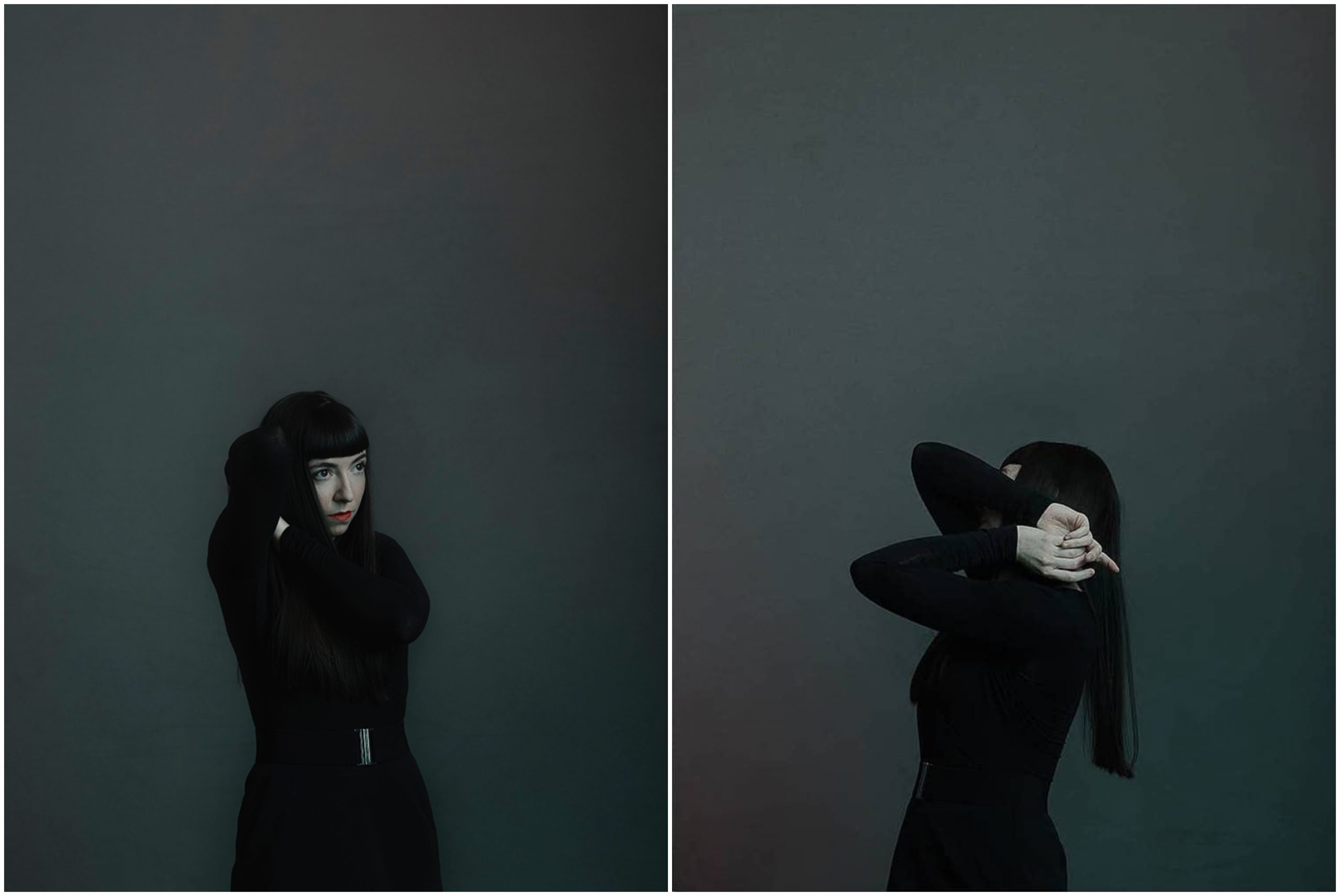 VIRIDIAN SISTER – FUR YVON
This is an unreleased track from a new project by Mike Wilkinson, who plays live with me on guitar (and video projections). While it's a departure from his more song-based solo work under the name Marker, it's as compositionally compelling as the hooks and melodies he dealt in for that project — full of gorgeously woven textures, turns, and tones.
KAREEM ALI – NIGHT ECHOES
Somewhere amid all the lists, posts, newsletters, and various trusted sites and sources I cruise for music to play on the show (and for my own personal enjoyment, when I'm doing a good job) I came across some well-deserved buzz for this Kareem Ali track and knew on first listen that I had to play it. It's an entrancing house gem you can get completely lost in; and I have, again and again.
KREEM – TRIANGLE OF LOVE (VOCAL MIX)
Where would we be without Juan Atkins, Kevin Saunderson, Derrick May, and the other pioneering visionaries from Detroit in the '80s? I only first heard this a few months ago and am completely obsessed with it now.
PRIMITIVE WORLD – IDEAS MADE FROM COMPRESSED IMPULSES
This is off of Primitive World's latest LP on ECSTATIC and it's the best kind of chaos. The various elements go off like devious fireworks over a diffusion of abstract percussion. Love it.
MUTE CALM – ZONE
This is a track off of one of the most cherished compilations in my record collection: Nightlands from the all-too-short-lived Leeds-based Final Image label, released in 1987. It's basically the perfect record to put on if you still can't sleep right before the sun comes up. Mute Calm were Andrew Hulme and Clare Elliott of O Yuki Conjugate and this is one of the only two songs they released as a duo. "Zone" is a crushing few minutes of dimly-lit ambient, with melancholic wailing, somber flute, and what sounds like a machine's interpretation of crashing waves.
MONET – MY HEART GETS ALL THE BREAKS (DUB MIX)
I like to take a few weird turns and play a thing or two I've been really into that's a bit outside of the usual scope of the show. This Monet track is a perfect freestyle song, and the dub mix takes it to a whole new level. It was produced by the dream team of Chris Barbosa and Mark Liggett, who've been credited with pioneering the genre and had their hand in dozens of hits, including Shannon's "Let the Music Play." It's a wild ride that I've gone on many, many times. Won't be stopping anytime soon.
NAILAH HUNTER – SOIL
The Spells cassette was a very wise Bandcamp Friday acquisition. It's beyond enchanting. I've had it in regular rotation and it's been a balm. Hopefully someone who heard it played on Night Gallery benefited from it like I have. And maybe, if you haven't already, you will also.
MJ Guider's latest album, 'Sour Cherry Bell', is now available through Kranky. Stream it in full below, along with a few videos and the rest of her revelatory back catalogue.