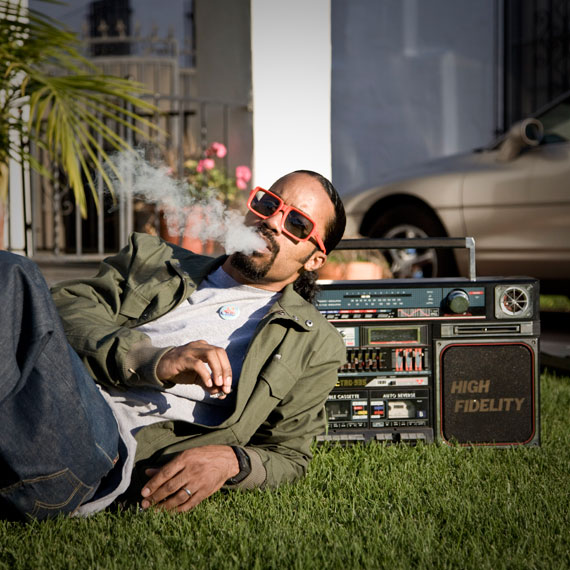 [Photo by Matthew Scott]
Sad but true: self-titled doesn't know the first thing about funk music. And yet here we are, bumping the first two volumes of Dam-Funk's Toeachizown series like we live in LA and own a low-rider instead of a rusty, wobbly Schwinn. Maybe it's the fact that Cali's undisputed "Ambassador of Boogie Funk" builds steely, groove-locked jams with nothing but analog synths and dusty drum machines, as if P-Funk's Mothership never landed and Dam-Funk's determined to be on some Next Level Shit. Or maybe we first got swayed by the guy's stratosphere-scraping "Summertime Clothes" remix, a song that may or may not be dropped by Dam himself at Animal Collective's two Prospect Park shows this weekend.
Either way, if you haven't discovered the DJ/producer's early Stones Throw releases yet, you'll have a chance to over the next couple months, as he unleashes five Toeachizown LPs–a series of 12-inches that'll be compiled into one set this fall.
For now, we asked the man himself to give us a beginner's guide to a sound that's about as alien to us as the Jonas Brothers…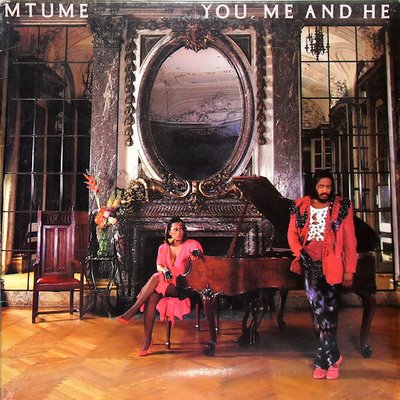 Mtume, You Me & He (Epic, 1984)
Includes some dope melodic funk in joints such as "Prime Time" & "C.O.D." A slept-on LP after their "Juicy Fruit" related releases a year earlier, but You, Me, & He is one of their best albums.
–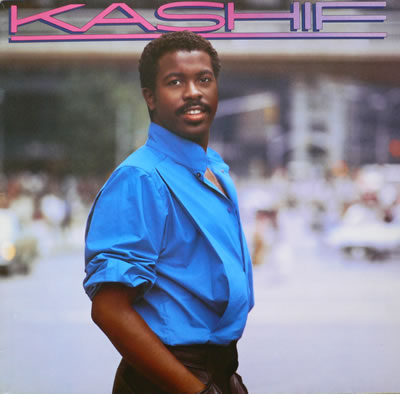 Kashif, Kashif (Arista, 1982)
Includes modern-funk/soul joints such as "I've Just Got To Have You" and "Stone Love," which sound good while ridin' in a car, on a dancefloor, or just simply relaxing.
–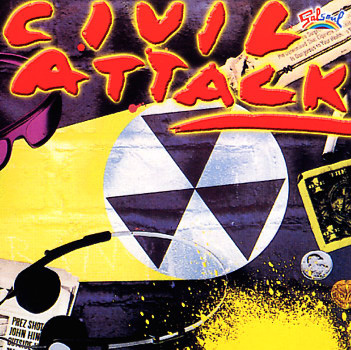 Civil Attack, Civil Attack (Salsoul, 1983)
Rare full album spin-off project release from former members of Slave and Aurra. This LP offers INCREDIBLE modern-funk joints that absolutely smash most of the competition that came out around the original release of this album. Features Steve Washington on production (Slave, Jimmy G. & the Tackheads, George Clinton) and Sheila Horn (formerly of the P-Funk spin-off girl group, The Brides of Funkenstein, as well as Rick James). This album has smart lyrics and above-the-bar grooves throughout. Definitely essential.
–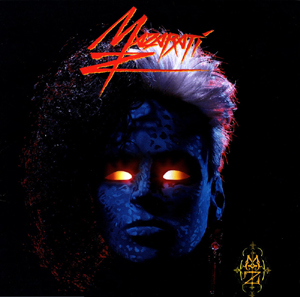 Mazarati, Mazarati (Paisley Park, 1986)
Side project/group of Prince & the Revolution bass player, Brownmark. Contains awesome and hard-hitting, next-level (of that particular time period) funk grooves such as "She's Just That Kinda Lady," "Suzy," "Stroke" & the Prince-penned, minor urban radio hit, "100 Mpr." Great record to own and listen to on occasion. Worth every penny.
–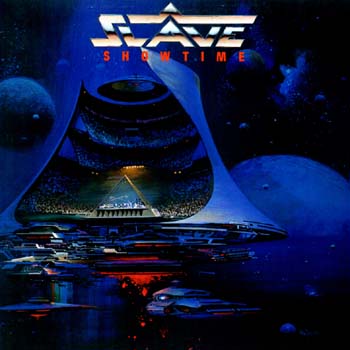 Slave, Show Time (Cotillion, 1981)
A swan song for lead vocalist and drummer Steve Arrington (who went on to release such solo funk classics as "Nobody Can Be You But You," "Week At The Knees" and "Way Out") and one of their very best albums. By this time, original producer  Steve Washington was gone and producing related groups like Aurra. Without buckling to the departure of their 'fearless leader,' Slave achieved a amount of respect among the funk community with the release of this album in 1981. The record was sophisticated, and at the same time, so funked out. They employed 'real strings' (i.e. Chic) to complement the melodic and serious funk they were already capable of presenting, adding a nice touch to the mix.
Highlights on this project include "Steal Your Love," "Spice Of My Life," "Wait For Me" and their summer of 1981 urban radio hit single and club banger, "Snap Shot." From the cover to the content, this is definitely an essential funk album in my humble opinion. Long live the Slave Organization.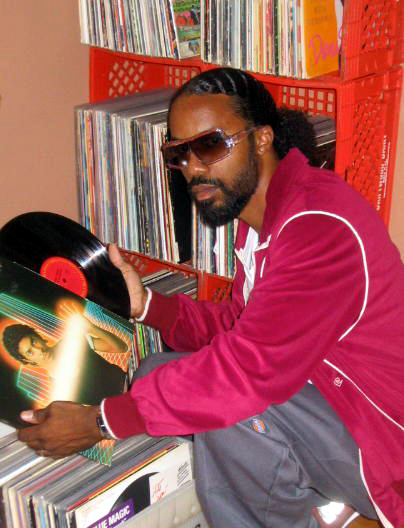 FURTHER LISTENING: