Judging by their track record at Parachute—supporting everything from the sleepy new-wave sounds of Camara to a looming Go Hiyama LP—Thomas Feriero, Francesco Leali, and their label partner DJ Tennis clearly have eclectic tastes. This is especially true when Leali and Feriero bring their Clockwork and Avatism aliases together under one banner as CW/A.
"We tend to listen and study a lot of different genres, and are constantly inspired by different styles," the duo explained over email, "It keeps things fresh and interesting, although we admit it can get pretty chaotic."
Case in point: the exclusive Needle Exchange mix below, which CW/A broke down track by dizzying track….

ZULI – ROBOTIC HANDSHAKES IN 4D
A definite highlight from Lee Gamble's forward-thinking UIQ imprint.
NOVELIST x MUMDANCE – 1 SEC
Novelist and Mumdance bring the heat on this EP. A big one for us in 2016.
WWWINGS – LIL ANGELS
Distorted, gritty, and there's even a melody in there somewhere. What else do you need?
CLIPPING. – TAKING OFF
Futuristic hip-hop. The whole [CLPPNG] album is exceptional, but this one stands out as it's such a well-executed, simple idea.
THE GASLAMP KILLER (FEAT. MOPHONO) – THE BUTCHER
It was quite difficult to pick a track from TGK's LP as they are all so well-thought-out. This one fit pretty well in our mix.
¬ B – 3M8-DISC1
We lost track of all the monikers Lee Bannon has been using, but this record of restless grooves as ¬ b is really special.
ELON KATZ – IMMOVABLE
Insane production and songwriting. Sounds like an insane AI trying to write pop music.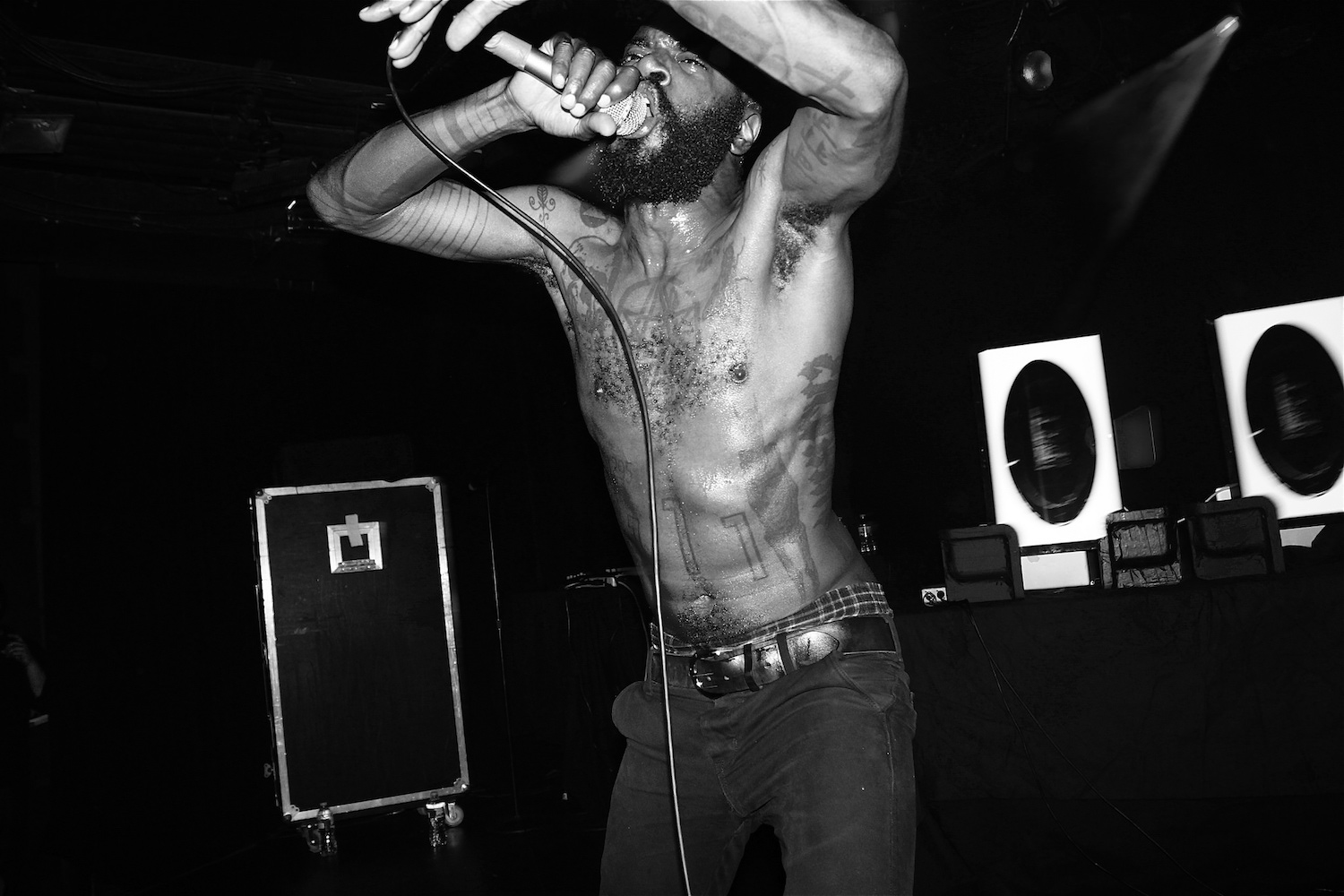 DEATH GRIPS – EH
Probably our favorite "band" right now; it reminds us of simpler times, when we were angsty teenagers.
AMNESIA SCANNER – AS CHINGY
Neo-everything standout from Amnesia Scanner's Young Turks record. Very cool.
BLOOD MUSIC – BADGERING
Drums from hell!
ENDGAME – SITTIN' HERE REDUX
Sits somewhere between WWWINGS and Amnesia Scanner. The truth is, anything with police sirens gets a special place in our heart.
0COMEUPS – GO PLUG
Amazing technical sound design.
WITCH – VOSMR
Leyla can do no wrong and this tune is the proof.
GAUNT – MMRH
No filler, all thriller. Just fat beats, really.
SCIAHRI – ATONEMENT (PESSIMIST REMIX)
Our favourite Pessimist track so far, on the always-brilliant Ilian Tape.
SIGHA – 14.5
We love everything James [Shaw] puts out, but this tune right here never gets old.
GO HIYAMA – PAD
Ahead of his Parachute LP I Am Goodbye, we decided to give you a hint of what to expect. We cannot wait for this beauty to be out.
POORGRRRL – ERRRRRRRRRRRRROR
Overall awesome project from two very talented friends.
CAMARA – JUST WAKING UP
Standout single from Camara's debut full length.
FURTHER LISTENING