Photo DANIEL WILLIS
While Sam Willis and his former Walls bandmate (Alessio Natalizia, a.k.a. Not Waving) may have launched their Ecstatic Recordings label five years ago, the UK producer didn't get around to his own debut album under the alias Primitive World until two months ago. That's when a strike of creative lightning—discovering the extraordinary British artist Marlow Moss—spurred the White on White LP, a move towards making abstract music that's as strangely moving as Moss' Constructivist pieces.
In the following exclusive, Willis tells us a little more about the project and lends an exclusive, semi-related mix to our Needle Exchange series….
Can you start by telling us how you discovered Marlow Moss?
I was introduced to her work by my art historian friend Lucy Howarth. She wrote her PHD on her, and put together the recent touring Tate exhibition as well as the one at Museum Haus Konstruktiv in Zürich.
What was your first impression of her art, not to mention the back story that informed it?
I was really blown away not only by her art but also by what Lucy told me about her work and her very colourful life story. It made an immediate impression and sparked the idea to respond artistically, telling some of her story through sound.

What made you want to translate her work into Primitive World tracks?
Working with Alessio (as WALLS) on our collaborative record with the Daphne Oram archive had been one of my favourite creative experiences to date, so the idea occurred that maybe I could pull off something similar here, despite the challenge that Moss worked in the visual medium rather than with sound.
How would you describe the creative process for this album and how it compared to your other solo records?
All of the previous music I'd made as Primitive World had been more orientated around the idea of the dancefloor, with an experimental edge, but in the past few years I've become much more interested in ambiance, atmosphere and texture applied in looser structures than is possible within the strictures of a 4/4 beat at 120 BPM.
Working on this project was a complete gift. It set me a really ambitious creative challenge that pushed me way harder than if I had continued to make abstract dance music. It's also my debut LP as Primitive World, and having Moss as an inspiration really helped to keep me focused; her life and work was a lodestar that I could always turn back to for inspiration if I got stuck.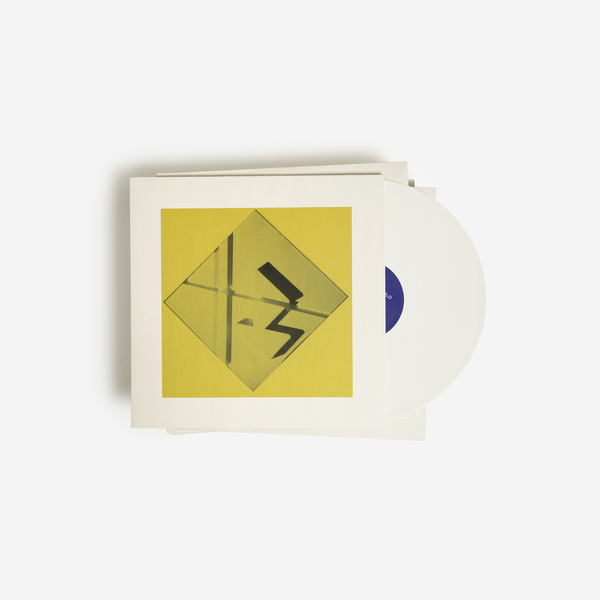 The initial breakthrough on the record once I'd set out to do it came when I got access to a new friend's studio. It's filled with all kinds of amazing gear which I got to play with. The primary piece being the PPG Wave synthesizer/sampler, but also the Kurzweil K250 and Lexicon 224 reverb. Having access to the kind of equipment that the likes of Peter Gabriel, Vangelis and Laurie Anderson were using back in the '80s was incredibly inspiring and gave me the kind of sonic weight and texture that I felt was needed if I was to live up to the challenge.
I must quickly mention Hazel Rank Broadley, Moss's great niece, as it was her kind permission to allow us to use the fantastic image of Moss's work White On White for the cover of the album, and the photograph of the sculpture that is on the poster that comes with the release. It was our intention to try and do justice to Moss's legacy and create a beautiful artifact with the LP; hopefully we've succeeded!
Since a lot of Moss' work was destroyed in the war, what was your main source for learning about her, and seeing as much of her art as possible?
Luckily I had Lucy as my guide. She's incredibly knowledgable on Moss (see: her recent book, A Forgotten Maverick). I read through her PHD, which had a dearth of fascinating information on Moss's life and theories that I drew from. I also used some of Lucy's beautiful descriptions of some of Moss's pieces as titles for some of the tracks. Lucy also gave me a copy of a lovely little book on Moss by Florette Dijkstra, another Moss expert who re-recreated many of her paintings for the purposes of study and comparison as well as telling the story of her life.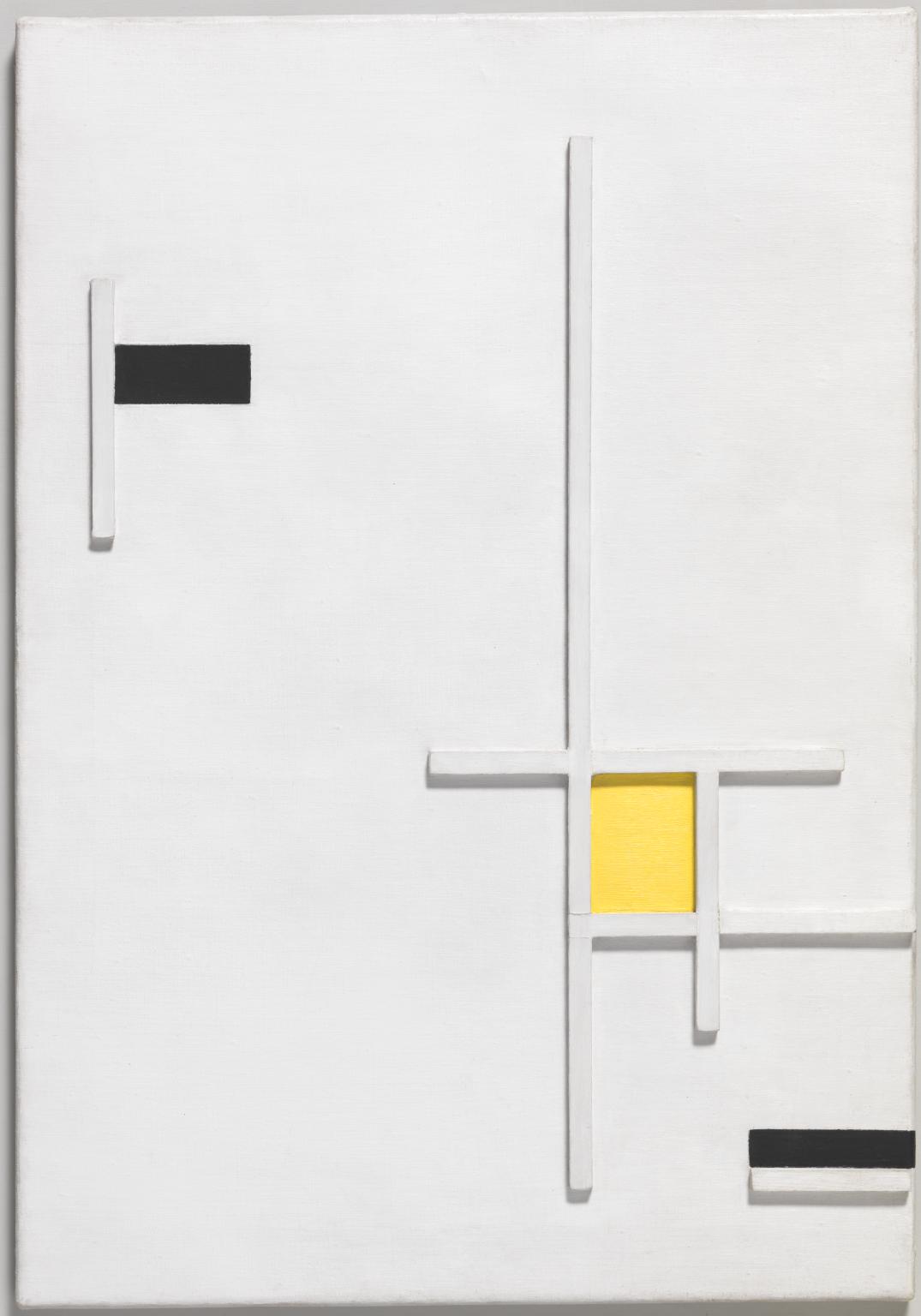 What's been inspiring your work lately, and what projects do you have on deck for the rest of 2018?
Well, working on White On White has been hugely inspiring, so my next project will be in a somewhat similar mode. I really want to tell other interesting, obscure stories through my music. I'm also toying with the idea of putting together a live show, incorporating the sort of sounds that I've used on the LP.
Are you going to be keeping busy with your label as well?
We've got lots of exciting releases coming up for 2018, but I don't want to spoil the surprise by revealing too much more! Both Alessio and I are immensely pleased with the response we've been getting to the music we've been releasing on Ecstatic, and the relationships that we've developed with our artists. We're hoping to finally put together a label compilation at some point this year also.

Any chance of working on a record with Alessio again or doing another record together like the Daphne Oram one?
Never say never, but we're both having so much fun on our solo projects. Running the label together and meeting up regularly for lunch to shoot the breeze, talk about ideas, life, the universe, and everything is how we collaborate these days. It's great to get our friendship back, as towards the end of WALLS the tensions of that coming to a stop definitely drove a bit of a wedge between us.
Finally, can you tell us a little bit about the mix you made?
The mix is not directly inspired by the White On White album, but it draws on similar material, and stuff that I was listening to or discovered in the process of research for how I wanted the record to sound and feel. I've also included some new and unreleased music of my own that is cut from similar cloth.