Mix + Words JAMES HEALY
Photo CAMILLE BLAKE
In Big Sur, California, the phrase "take a deep dive" has a totally different meaning. It's more about freediving for uni then an exhaustive survey of something.
Growing up as a California surfer who later got lost in the matrix of New York, London and Berlin, I'm drawn to the juxtapositions—light and dark, ambient and dance, love and dystopia—and electronic musical combinations around those concepts.
As a boy in California, New Age was everywhere; it was a huge influence. I'd always get $20 (those CDs were expensive!) from Mom at the hippie crystal shop along Highway 1 to buy the latest Enya, Kitaro, Deep Forest, Enigma, Windham Hill, or Real World. It wasn't the song or arrangements as much the exotic quality of the sounds themselves that influenced me into a teen's escapist world.
The Pacific Ocean has its pull, and after 20 years in NYC, I find myself walking on the same empty, rugged beaches again. I grew up here and will mostly die here someday too. But for now, to meet music makers and work with them, engage, be inspired, and hopefully help in some way is truly "travelling without moving."
Air Texture is a global music project with a California ethos. Global as in a global community, not some sort of SFX attempt to roll up music culture. We feel so lucky to be working with so many producers expressing themselves in a heartfelt and true way.
This mix tries to bring those experiences into one place….
ROBERT LEINER – AUTOPIA
The early Apollo compilations were some of the first chillout or ambient collections. In the mid-'90s, England's chillout rooms became major happenings, giving birth to projects and people such as the Orb, Future Sound of London, and Mixmaster Morris. Apollo dropped some of the most important cuts for that moment in time. As Morris said, "Lay down and be counted."
MESAK – SAUHU
Finnish born Mesak, part of Mr. Velcro Fastener, has been an important part of the electro scene since the beginning. So glad to have this killer cut on Air Texture VI.
PETER GABRIEL & DEEP FOREST – WHILE THE EARTH SLEEPS
Also from the mid-'90s, the "ethno ambient" or "ethnic fusion" scene saw this collaboration as soundtrack for the James Cameron science fiction film Strange Days.
DEEP FOREST -BACK TO KRISOKE
From the Pangaea project, when members of Deep Forest split to pursue different sound sources. Dan Lacksman, producer and sound engineer from the first album, went on with Pangaea to further explore tribal sounds.
RAIME – THE NOURISHMENT CYCLE
Leave it to forward Londoners like Mosca, Mumdance, Lee Gamble, Scratcha DVA and Kode9 to take dystopic beats and send those patterns into another world altogether. Mumdance and Logos display their incredible "weightless" sound on this collaboration.
DEEP FOREST & ERIC MOUQUET – GOLANA
Marks the reforming of Eric Mouquet and Michel Sanchez and their new label Deep Projects in 2012.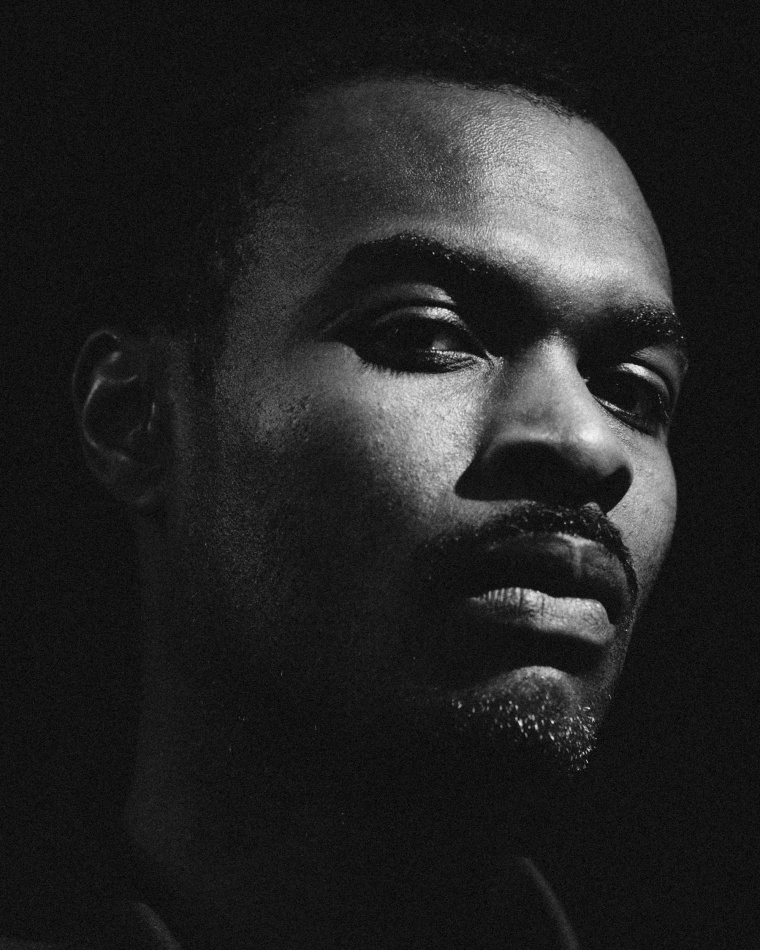 YOUNG PAINT – KAT PAINT
Actress' new alias and imprint Werk with Vinyl Factory. Young Paint is an AI application he used to help create the music. London break-oriented culture is in a constant state of evolution. Darren contributed a track as Actress called "Watercolour Challenge Part II" for Air Texture VI.
MARTYN – MOVES
I first got introduced to Martyn's sound and sets at DaveQ's amazing Dub War in NYC. When Steffi mentioned collaborating with him for the new Air Texture VI, I jumped at the idea. This is his cut from the compilation.
HARUOMI HOSONO – THE TRUCK ON THE SEA
The Berlin-based photographer Camille Blake introduced me to this incredible album. She does the photo work for Air Texture. A member of the Yellow Magic Orchestra, this incredible album Paradise View was released in Japan in 1985 as soundtrack to a film under the same name.
MACHINEDRUM – RIVEURS ENJIENRD BY BROTHOMSTATES
Monster textural remix of Machinedrum by early Merck label pioneers Brothomstates. Merck was an electronic and IDM label run by Gabe Koch in Miami until 2007. The label released loads of amazing stuff from artists like Proem, Mr. Projectile, Deru, Lackluster, and Machinedrum. Pivotal American IDM.
NOZOMU MATSUMITO – UNTITLED
Stunning sound piece from the album Climatotherapy on The Death of Rave. Using Amazon's text-to-speech interface Polly, it's a poem for the end of humanity. Rumor is Mark Fell wrote the original text.
SCRATCHCLART – KONG
Scratcha DVA alias with a new drop. World music sounds through a uniquely London, forward grime POV filter. Such an innovator.
ATLANTIS – PARADISE
A chill-out room anthem from 1992, Apollo Records. Chillout was becoming it own sound and scene away from Trance at this point.
FALTYDL – GOING WEST
Drew contributed this track for Air Texture VI. It became an instant classic. Falty is killing it this year with new tracks on Ostgut Ton and gigs at Berghain. He's a Brooklyn local and has a killer radio show on Lot Radio.
HIDDEN DANCER – ECOLOGY AI
Part of the mysterious "Big Sur Music Alliance," producer Hidden Dancer works from a yurt studio in Big Sur. He contributed this track with airy Steely Dan breaks for the forthcoming Air Texture dance spinoff Psychic Sea, featuring California producers. He refers to this music as "for the last butterfly—music for nature simulations."
ANSWER CODE REQUEST – PASIRIS
When we heard this track for Air Texture VI, we were moved. Like sun fractals through rain droplets on your best acid trip.
James Healy is the founder of Air Texture. Stream the entire series below, including a newly released sixth installment featuring selections from Martyn and Steffi.