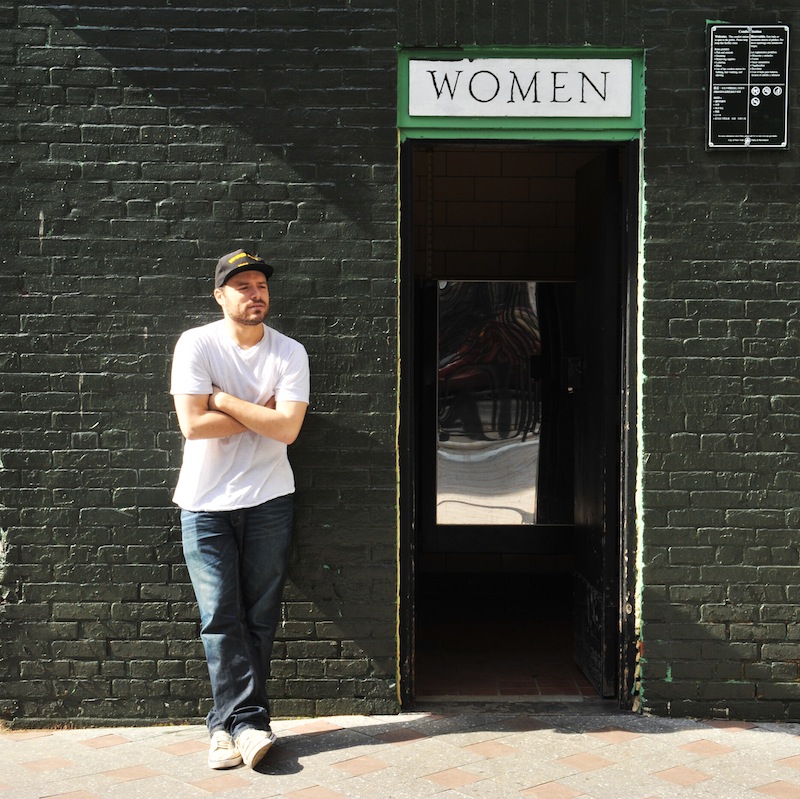 Presenting the first mix in our new Needle Exchange series. Blockhead's loosely-compiled tape is basically what the beat conductor listened to while making his new Ninja Tune LP, The Music Scene. To save the songs as one tidy MP3, right click on the Turkishomework cover after the jump, or simply press play while reading some of Blockhead's playlist notes.
1. Jay Electronica, "Exhibit A"
Jay Electronica is pretty much the only new rapper (who's making waves) that I'm excited about. This song was the one that sold me on him, and since discovering it, I pretty much realized he's the fucking man all around.
2. John Holt, "Hooligans Change Your Style"
3. SelfSays, "Mess"
SelfSays is a relatively unknown MC from Michigan. He's dope and reminds of good rappers from when I was younger.
4. Superlover Cee and Cassanova Rudd, "Romeo"
5. Luther Davis Group, "You Can Be a Star"
6. Howlin' Wolf, "Spoonful"
Wolf has the coolest voice ever. I recently saw Cadillac Records and was reminded what a crazy guy he was.
7. Johnny 'Guitar' Watson, "Love That Will Not Die"
8. Ken Boothe, "Artibella"
9. Beat the Devil, "Dames Dime a Dozen"
Beat the Devil unfortunately broke up before they could blow up, but they have a handful of songs that are some of my favorite pieces of music made in the past five years. (Editor's Note: Beat the Devil's former singer now fronts Shilpa Ray and Her Happy Hookers.)
10. The Three Degrees, "Collage"

11. DOOM, "Microwave Mayo"
12. Young Chris, "Class of My Own"
I just love this beat. The rhymes on this track are cool, but I constantly find myself humming the riff.
13. Eddie Floyd, "Big Bird"
14. Eddie Holman, "Four Walls"
This is the original [Eddie Holman] song that I covered on my new album. It's pretty much one of my favorite songs ever made.