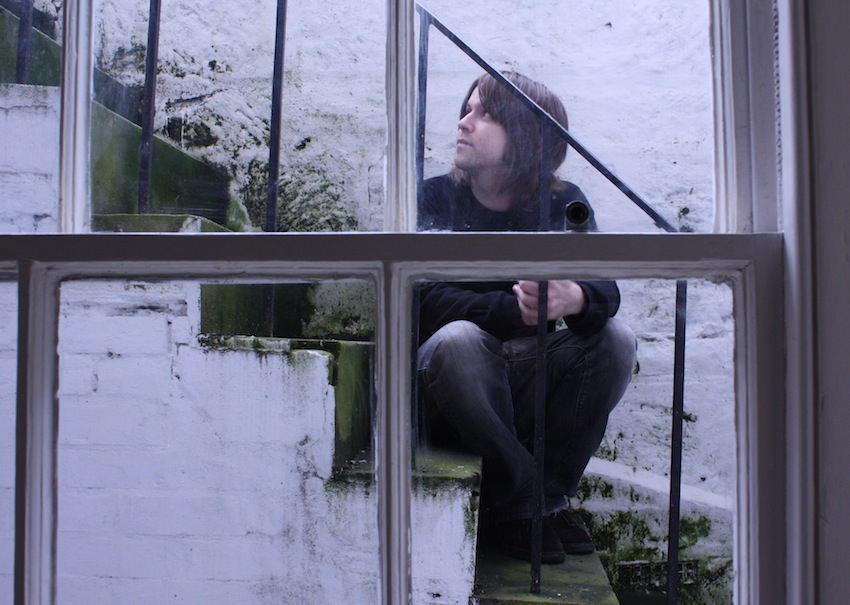 [Photo by Doerthe Winter]
As enjoyable as making a mix for friends can be, it often leaves me in something of a quandary. Aside from making incredibly specific compilations of tracks based on genre/year/country of origin, subtly feeding members of the opposite sex insights into our oh-so-complex emotional state, or simply trying to appease a room full of fussy people with polar opposite tastes in music at a party, I think a lot of us just end up feeling confused as to what songs we should include and in what order. The days of sifting through vinyl–hunkered over our parents turntable, trying to drop the needle and punch "play" and "record" at the precise moment–might be over, but sadly even iTunes immediacy and functionality is no remedy for my terrible indecisiveness. Then there's the fact that a lot of music that I love just wouldn't fit–classical, minimalist, or experimental pieces that are anywhere from 30 minutes to five hours long, and clearly weren't meant for such things. (Except of course for the purpose of "Wyatting," which I'm ashamed to admit is something I did on a regular basis during our much-maligned daily CD shuffle, working at Reckless Records in London eons ago.)
So then, the idea behind my self-titled mix is quite simply this: a bunch of songs that I happen to really like, some of which has been an overt influence on me, and some I just love listening to. It's kind of all over the place. There was no real attempt at cohesiveness and I didn't try to do any fancy crossfades or match the BPM. Sorry.
This mix runs the gamut, including singer-songwriters from the '70s (Margo Guryan, Arthur Russell, Fraser & DeBolt); the poppier side of recent underground Japanese music (Chouzu, Eiko Ishibashi, and Tenniscoats, one of my favourite bands ever); soundtracks from films I equally adore (Vig Mihaly's score for Bela Tarr's Werckmeister Harmonies, Erik Enocksson's music from the beautiful and touching Swedish film Farval Falkenberg, and Francois-Eudes Chanfrault work on the harrowing French horror flick A l'interieur); Sardinian polyphonic vocal music; Portuguese guitar idol Carlos Paredes; and more.
It actually wasn't so painful in the end. Hope you like it!
1. Arnold Dreyblatt & The Orchestra Of Excited Strings – Group Velocity
2. Margo Guryan – Someone I Know
3. Arthur Russell – I Couldn't Say It To Your Face
4. Cuncordu De Orosei – Miserere
5. Carlos Paredes – Canto Do Rio
6. Chouzu – Demo
7. Tenniscoats – Baibaba Bimba
8. Eiko Ishibashi – Last Sky
9. Francois-Eudes Chanfrault – Memories (Final)
10. Hildur Gudnadottir – Opaque
11. Franco Battiato – Una Cellula
12. Fraser & DeBolt – Waltz Of The Tennis Players
13. Jim O'Rourke – Halfway To A Threeway
14. Vig Mihaly – Valuska
15. Erik Enocksson – The Lingering Procession
James Blackshaw's latest LP, All Is Falling, will be available through Young God on 8/24.