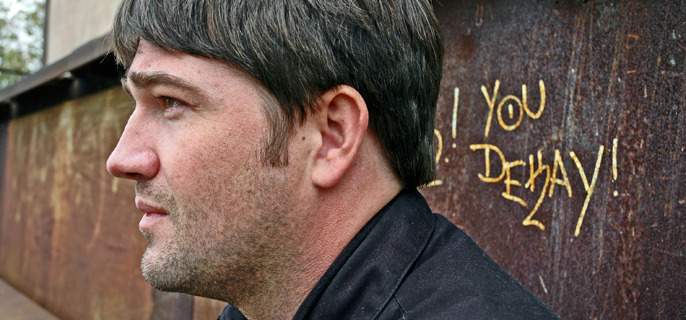 Rather than serve up a straightlaced mix of skittish ambient-techno beats, Cepia treated his Needle Exchange entry like a bonus disc addendum to his new self-titled album. Available today through the producer's own imprint, it brings to mind simpler times–an era where we did nothing but listen to classic Warp LPs and the more melodic side of what was then called IDM. Which beats the hell out of chillwave more often than not.
Anyway, here are some new Cepia tracks, played back-to-back with the songs that inspired them, including Bob Dylan, Neil Young and the Meters…
1. Cepia, "Me And My Gin"
2. Bob Dylan, "Black Diamond Bay"
I'm a huge fan of Howard Wyeth's drumming on Dylan's Desire album. He's a really, really musical drummer and the feel is amazing. The influence is probably abstracted here, but I hear it in the drum ideas, vibe, and overall production.
3. Cepia, "Ithaca"
4. The Meters, "Thinking"
The Meters are one of my favorite bands of all time. They were important to me as a bassist, but also really had an impact on my writing and ideas about what the rhythm section can and should be doing. Though "Ithaca"'s drums and bass are fairly on top, to me, they touch on the authority and punch of The Meters.
5. Cepia, "Untitled III"
6. Cat Stevens, "I Want To Live In A Wigwam"
The lesser known Cat Stevens is where it's at. The same sing-song-y goodness and almost nursery rhyme-like quality, but not trite. "Untitled III" has very straightforward chords (in that same spirit) anchoring the piece. The percussion takes a different route while the broken melody glues them together in the middle.
7. Cepia, "Hootenanny"
8. Neil Young, "Out On The Weekend"
Harvest is one of my fav records of all time. It's the perfect intersection of great songs and amazing '70s production. The influence is tangential again, but I hear it in the ambiance and the wavering pitch of the middle synth's vocal-like quality. The title "Hootenanny" is equal parts Replacements nod and old time party.
9. Cepia, "Year To Year"
10. Happy Apple, "Calgon For Hetfield"
This is my friend Mike's band. He's an amazing saxophone player. The way he phrases melodies has impacted the way that I want to hear melodies. The drumming is terrific as well.