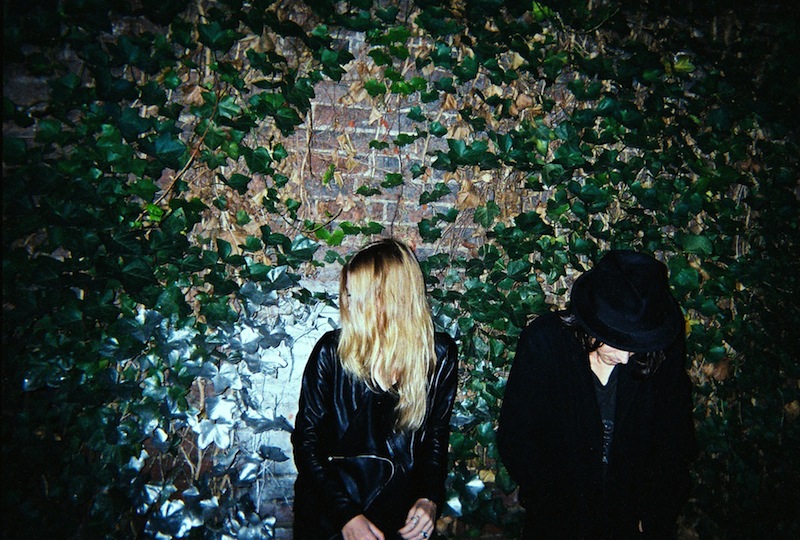 Much like their debut album (By the Hedge, out now on Captured Tracks), MINKS' maxi cassette-like mix sounds like something we'd listen to on the bus ride home in middle school–moody and melancholic, yet with enough rays of hope (see also: the MINKS single "Funeral Song") to keep things from sounding too rain-slicked.
Have a listen and a look after the jump, as frontman Sonny Kilfoyle shares his thoughts on everything from the frosted soundscapes of Felt to the timeless chamber pop of Belle & Sebastian…
Felt, "Fortune"
This song sounds like the winter. The guitars are lazy and lethargic, and [singer] Lawrence [Hayward] gently croons over a backdrop of castle ruins. I first heard this song last winter while driving with my friend Kenan, and immediately fell in love with the vibe. In the past year, I've probably played this song 100 times, and for everyone I know. Felt has a great classical influence to their music, and I've always been wildly impressed with the ambition of their guitar player Maurice Deebank, especially on songs like "Crystal Ball" and "Evergreen Dazed."
Kurt Vile, "Overnite Religion"
This was another big song for me in the past year. Kurt Vile has a very unique approach to what he does, and I think he's one of the most talented musicians I've come across in a long time. From the opening chords of this song, I'm in a trance. We were hanging around the recording studio last March on my girlfriend's birthday, drinking Jameson, and Edson, who plays bass in MINKS, pierced our friend and synth player Rian's ear with a safety pin he found on the floor. It was very late in the night and when we woke up the next morning, we watched a video that we had taken the night before. "Overnite Religion" was playing in the background the whole time she was getting her ear pierced.
Belle and Sebastian, "If You're Feeling Sinister"
I had just moved out of my parents' house, and into an apartment in the Coolidge Corner neighborhood of Boston with two of my best friends, Bobby and Eric. We lived on Summit Ave., which climbs up a hill. At the top of the hill is a little park which has a lovely view of the city. It was around this time that I really started listening to the first couple of Belle and Sebastian records. This song in particular reminds me of this time in my life. We would stay up late, and when we got bored we would walk up to the top of the hill and just look out at all the stars and lights of the city. I had a dubbed tape of this album only, and would listen to it nonstop. Ten years later, I'm still in love with this song.
Widowspeak, "Harsh Realm"
Once in a while you get wrapped up in a song for a day, week, or month. About a month ago, I was fortunate enough to see this band Widowspeak at a show some friends were playing, and I've been listening to this song for the past week on repeat. It's very naked as far as a song goes, and this is why I love it. The essence of the song sits inside your bones.
Blur, "Sing"
Most people remember this song from the scene in Trainspotting where Renton and Spud are running from security guards. Renton gets hit by a car and bounces back up and shows his teeth in a giant smile. This is where I first heard the song "Sing." i love the jangly interplay of the piano, bass, and guitar in the beginning of the song, but the real triumph here is the ability to start off in the early morning rain and blossom into a sunshine-lit afternoon.