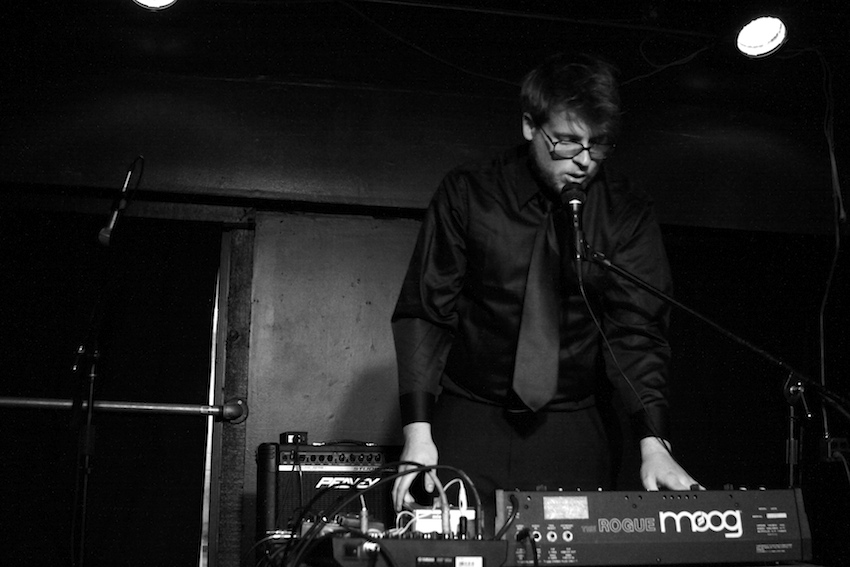 Words and Mix by Dylan Ettinger
The aesthetic of early, British electronic pop was heavily informed by visions of an apocalyptic future. John Foxx, Gary Numan, Daniel Miller and many others all cite the "dystopian modernity" of J.G. Ballard as a direct influence.
Personally, cyberpunk literature has always captured my imagination more than the Ballardian bleakness adopted by synthesists in the '70s. The way authors like Neal Stephenson and William Gibson wrote about the role of information and ever-changing technology in dystopic societies appears almost prophetic now. Regardless of the influence, electronic music has often looked to a troubled future for inspiration.
We are living in a time of unparalleled technological advancement in the consumer sector, while the world seems to be crumbling politically and economically around us. Somehow, this moody, nihilistic electronic music seems as relevant now as it has ever been…
Dylan Ettinger, Needle Exchange 058:
1. Eleven Pond – Watching Trees
2. Liaisons Dangereuses – Los Niños del Parque
3. The Human League – The Path of Least Resistance
4. NO MORE – Suicide Commando
5. Orchestral Manoeuvers in the Dark – Almost
6. Oto – Anyway
7. John Foxx – 030
8. The Normal – Warm Leatherette
9. Oppenheimer Analysis – Cold War
10. League of Nations – Systematic Eyes
Dylan Ettinger's next release is a Not Not Fun 7" called Lion of Judah. You can also find him at SXSW this week.