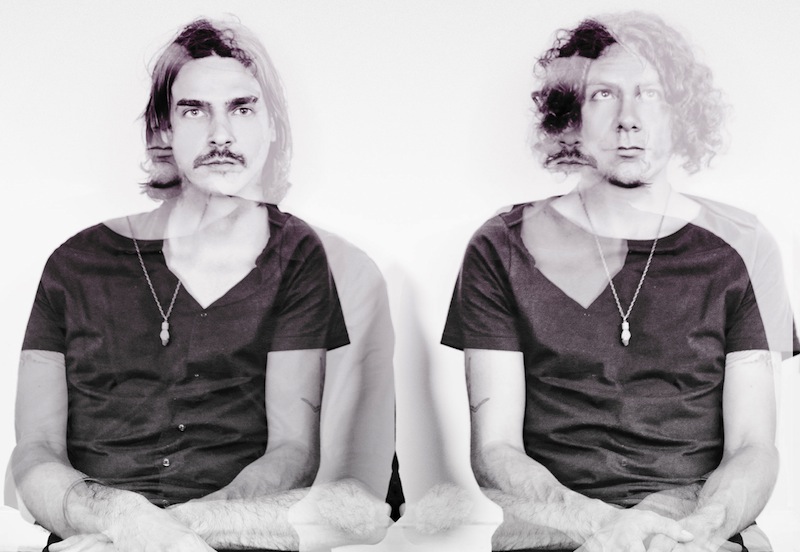 Warm Ghost are still a month away from delivering their debut album (Narrows, due out September 27th through Partisan Records), but we're happy to report that the following exclusive mix–live blends of everything from rarefied disco grooves to Swans-related Joy Division covers–says more about the Brooklyn duo's richly woven, deeply melancholic pop music than our words ever could…
Intro:
The Residents, "Six Things to a Cycle (excerpt)" / People, "Shomyo Pt. 1 (excerpt)"
Public Image Ltd., "Flowers of Romance"
This song makes me want to dance naked around a bonfire.
Holgar Czukay, "Ode to Perfume (edit)"
Please do two things: watch the video for this on YouTube and listen to the entire song, which clocks at around 18 minutes.
Sue Kramer, "Magic Dance"
My bud Jtram played this track when he DJ'd one of our shows.  One of the best disco jams I've heard.
David Bowie, "Red Sails"
For some reason I always ignored Lodger. I've owned this record for over a decade and only just listened to it recently.  His final record from his Berlin days; his most accessible of the three, but still a really bizarre record.  Motorik rhythms, sax, a crazy Eno guitar solo. Can't believe it took me so long to listen.
Swans, "Love Will Tear Us Apart"
Took both versions and spliced them together. Started off with Jarboe's minimal haunting version and finished with Gira's. A classic song interpreted by a classic NY band.
Ernest Schultz, "Ten Finger Blind (excerpt)"
This track comes from Cloud Cuckooland, a really amazing comp of lesser known Krautrock (pre-'74) bands. This song is a mess of tape loops (?) that eventually fall into a rhythmically conscious piece.
Killing Joke, "Fun & Games"
FULL VOLUME PLEASE
The Glove, "This Green City"
I'm obsessed with both Siouxsie and the Cure, so what could possibly be better than this?
Gong, "Love Is What You Make of It"
Gong was in a world of their own. Listening to their Radio Gnome Trilogy hypnotizes you into their mystical psychedelic trips.
Outro:
Delia Derbyshire, "Liquid Energy (Bubbling Rhythm)"