Words MAX PEARL
Mike Paradinas is the founder of Planet Mu, one of the past decade's most influential, high profile outlets for experimental machine music. The British imprint has taken us from the glitch-laden madness of IDM and breakcore in the late '90s all the way through to juke and footwork, the Chi-town battle music that's piqued the interest of DJs and producers worldwide in the past couple years.
Paradinas is also one of the label's central producers, having released seven albums under the name µ-Ziq alone, not including his work with aliases like Rude Ass Tinker and side projects that include the Aphex Twin collab Mike & Rich. As Planet Mu's resident curator, he shows no signs of slowing down, either, expanding the label's sound even further with new releases from such artists as Machinedrum, Traxman and Paradinas' own trio Heterotic, which features his wife Lara alongside Gravenhurst's Nick Talbot.
In the following exclusive interview and Needle Exchange entry, Paradinas discusses Planet Mu's many sonic shifts, as well as his own, including the New Order-like synth-pop album that may be on the way next…
TRACKLISTING:
Polysick – Taito
Ayshay- Jemsheed
Polysick – Preda
Fatima Al Qadiri – D-Medley
Konx-om-Pax – Pillars Of Creation Remix
Konx-om-Pax – At Home With Mum & Dad
Konx-om-Pax – Isotonic Pool
The Away Team – Caravan
Polysick – Gondwana
Henny Moan – Insistent Pounding Of The Black Sun
Polysick – Halla
The Host – Hidden Ontology
Konx-om-Pax – Twin Portal Redux
Konx-om-Pax – Lets Go Swimming
Falty DL – Ahead The Ship Sleeps
Polysick – Congas
Henny Moan – The Coming Thaw
Ceephax – Zombie Love Bebetunes – Maccau Celebrities
Konx-om-Pax – Lagoon Leisure
Polysick – Transpelagic
The Host – 3am Surfing
Polysick – Drowse Heterotic – Smear
The Host – Angel Fire
The Host – Internet Archaeology
Depeche Mode – Enjoy The Silence (Remix)
Somfay – Nightfall
Massacooramaan – Wijd
Bebetunes – Pepsi Baby
Kuedo – Whisper Fate
Kuedo – Untitled
self-titled: From what I've read, it seems that Planet Mu has moved around quite a bit since its inception. Can you tell us about the history of the label?
The label started in '98, when I was in Worcester living with my kids and partner. But then we split up in 2005, so I moved to London and flat-shared with some friends there. The label moved to London as well, which is quite good because I had been going to London a lot with the dubstep scene in the previous two years. Then I moved to Kent in 2007 and two years ago I moved here to Brighton. So we live now in Brighton, which is quite a happening place. A lot of people used to live here before they moved to Berlin because it used to be cheaper here, but it's still quite pricey. There's lots of stuff going on and a few artists are still living here. Ital Tek–he lives here.
Was there a social scene around music when you were living in Worcester or Kent?
In Kent, there wasn't. It was cheap though, so that's why I moved there. There's a little bit going on there now; Tom, who runs the Web shop, still lives there and has all the stock by the sea again. So we're all in different places now, and talk on Skype every day. With the internet these days, you don't need to be in London or anything like that.
It's cool that you can have a scene that's so dispersed. With social platforms like Soundcloud, you can have these online communities that can generate some great stuff. And yet there are other music scenes like dubstep, footwork and grime that…
Depend on location, yeah. That's the dichotomy. Some of the most interesting stuff depends on being local in a way–without the internet–and binging upon it, having that single-mindedness to go ahead with it…I mean, the thing about dubstep is it wasn't just London or Croydon, was it? The reason it was in Croydon was because of the Big Apple record shop, [with] Benga, Skream and Hatcha. It really came from that shop, didn't it?
Soundcloud can do the same thing; all these social networks can. In the Planet Mu network, we've all got a Dropbox where we share things and chat about it on the phone every day–'have you listened to this yet?', 'what do you think of this?', and it is a community. Not in the same way as a record shop used to be–I miss that–but times have moved on and we have to move with them or die.
Still, I think there's an element which is missing when you've got a lot of kids or adults at home making music without any sort of connection with a culture of competition. I think that's starting to emerge with groups on Soundcloud, and people actually making music over the internet in real time as well, which can bring up really interesting things for the future.
You clearly have a lot going on with Planet Mu right now. Tell us about the new album you've got coming from the Host.
The Host is Barry, who used to be called Boxcutter. He improvised a lot of his album live on a guitar, bass and drum machine, so it's quite performance-based in places, but then with post-production on it. The idea was to do an organic-sounding footwork album, like it was from the '70s or something. It's all played by him; there's no samples on it.
Rashad and Spinn and the Ghettotekz (a footwork crew from Chicago) sample a lot of soul from the late '60s and '70s, so there is that continuity, but I think that Barry is coming from a totally different place. Although he did just do a remix of DJ Earl.
It seems like Boxcutter's gone through almost as many phases as your record label itself.
Mike: When I first encountered him he was doing a sort of Squarepusher sound. You know, he plays the bass and the guitar and he was doing these disco-y tracks with Squarepusher beats. He moved into [UK] garage, and he's always been trying to bring jazz and funk back into it. He's almost come full circle now–more of his own thing now than he was as Boxcutter.
He's been interested in New Age '80s music for a long time as well–early synth stuff like J D Emmanuel–and I think that has emerged a bit on this Host album. It coheres much better than his earlier albums. It was going to be a Boxcutter album but I think it made sense to change the name. We wanted people to listen to it with fresh ears because I think a lot of people had preconceptions about the Boxcutter sound, and they might have ignored it.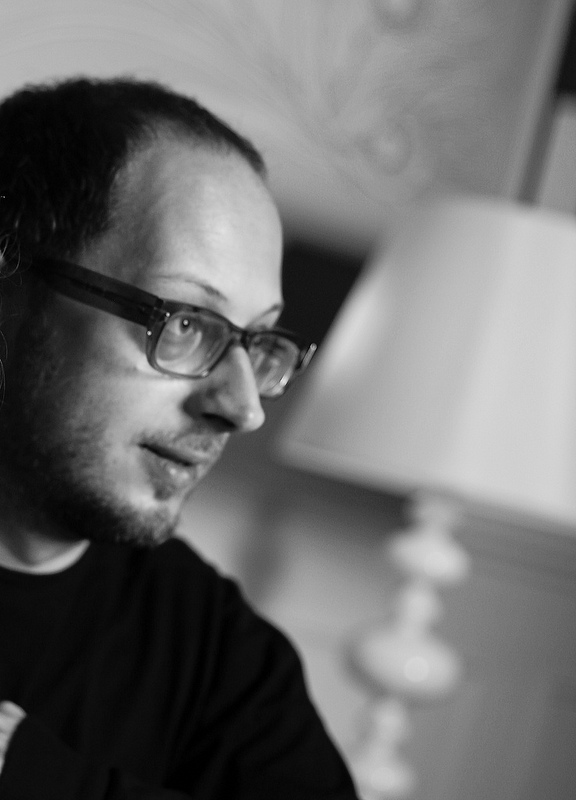 How do you see the Planet Mu sound as having changed throughout the years? Has it mellowed out?
Well, there's the early stuff–I suppose you'd call it drill 'n' bass, or they did at the time. But we always had stuff like [Slag] Boom Van Loon, which was me and Speedy J. That was pure ambient techno without any apologies. You had Capital K, which was sort of indie rock with vocals, although it was quite interesting and different, and electronic-sounding. We've always had different elements.
[In the UK] there were so many second-rate, shit-sounding breakcore records or live acts. If you look at what I released in the breakcore arena, there's my stuff–which always had elements of distortion in the drum machine–and I was looking for that sort of hit. And when I heard Venetian Snaresm I signed him because I think he was head and shoulders above other people in the breakcore scene.
During the early part of the label, I was buying a lot of garage and what became dubstep and grime, and I made the decision to get into that because nothing I was traditionally releasing was interesting me within the traditional sort of IDM sound. I wasn't getting any demos or hearing anyone that really put it in a new light for me. There is stuff happening now in that sort of arena which is in a fresh light. There was stuff like Ceephax that I released because that's definitely fresh. Polysick from Italy are releasing what would be termed IDM 10 years ago that is now just seen as house or whatever.
So I hear you're working on a new album yourself?
It's me and my wife. We started making music as Heterotic about 18 months ago now. We didn't realize it was the start of quite a fruitful partnership, so since that time we've written about 60 tracks, and not long after we we got in touch with a singer, Nick Talbot. He releases on Warp as Gravenhurst; the three of us are working together on an album. He's done four vocals so we're hoping for the album to be the majority of vocal tracks. And now he's finished his album for Warp, which I believe is released in April. We're gonna try and work on the rest of the album when he's got a bit of time.
Can you tell us about the sound?
There is an element of '80s synth pop to it, but I think it sort of goes beyond that in a lot of ways. I mean the tracks with Nick singing–and his lyrics are quite important as well–I think they lift it beyond the synth-pop thing. His voice is quite smooth and yearning and folky and that adds a really important element to the sound. It's sort of romantic house music. I mean there are house-y tracks and there are slightly industrial tracks. Some of it reminds me a little bit of New Order or something like that. You know, English synth pop.
So what's next for Planet Mu?
We've got a Traxman album in April, another Chicago footwork dude. He's had releases on Dance Mania and been in the juke scene for all that time and he's well into his history and his funk and soul you know, and you can hear that in the samples he uses on the album. The way he changes it up through the track is completely unique and he's usually the one that finds the samples first that other people use as well. It's a really solid sounding album, sonically as well as conceptually.
Do you find that it's a strange position to be in as a sort of cultural intermediary between Chicago and Europe?
I mean, yeah. We've been criticized of being…whatever it is, picking over someone else's culture, you know. But then, we're a record label and that's what some record labels do. We try to get involved, with Chicago especially. We've tried to bring people over. We're trying to bring Traxman over, I think he's still waiting for his passport. I think Rashad and Spinn have got passports, that's why I think with Earl they're the only people who have been over because no one else has passports and they can't seem to get them. That's why Nate and Roc haven't been over.
Do you think the footwork sound has lit a fire under the ass of a lot of European producers? It seems like everyone's getting the bug.
Yeah. It was a needed bit of energy, I think. We needed an injection of something from somewhere else because everything's been looking back to the past. I love house music, but there was a lot of refining going on and not much creating. It's been going back to 2-step and hip hop and adding textural things, but not really changing the structure around. And footwork was something new where the structure was a whole new thing and there was a reason for it to exist. It wasn't just random sonic events. It was dance music and that's why I think it travels quite well. There's been no new rhythms since dubstep, and this was a new rhythm.
Will we be seeing you in the states any time soon? Any tours in mind?
I am writing a few of my own things, but I'm just concentrating on Heterotic at the moment, so I guess that might be my next release. Hopefully it will. And I'll definitely be playing around the release of that.