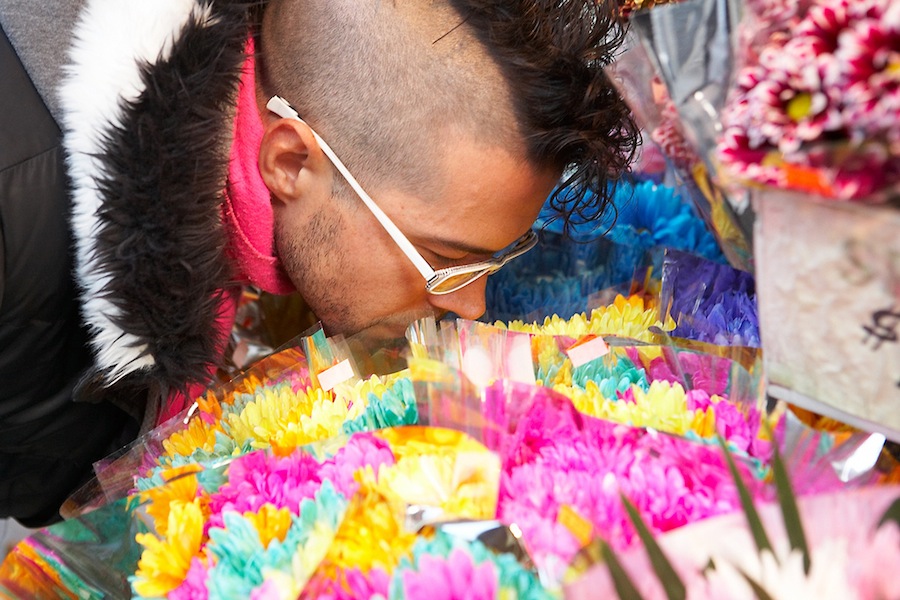 Photos by Alexander Wagner
Words and Mix by Doseone
The Art of the Demo is a beautiful thing. It is not a collection of songs and artists to mock. This is rock, rap, electronica and folk; these are songs to memorize, sing to yourself, to friends. And while they may have not gotten 'the formula' perfect, each and every one of these songs is 'perfect' in and of itself to me. These are the songs I 'cannot make' yet 'enjoy the most'. I hope you can do the same…
A decade ago I found some demos that made my face hurt from smiling. It began an obsession with enjoying the inadvertent fruits of my labor, and then always keeping and combing the demos I am given. On the REAL side, I also sit down once a year to listen to every demo I get, in their entirety, with some skimming where necessary.
This honest, guilty-ish process is how all the fun began. Since then I have shared both Art of the Demo I & II, with my peers only. And now, for the first time, it will shared with the computer having world at large. Enjoy the boundless, genre-less, humble, wonderful thing that is…The Art of the Demo.
Love,
Adam 'Doseone' Drucker
P.S. To those artists featured on this mix, please know I do not laugh at you, but with you. You have made pieces of music I know completely and care for deeply. Nothing will ever know you better than your demo, myself included.
Doseone – 'Needle Exchange 102: Art of the Demo I & II MegaMix (1998-2008)':
Ricky G "Come In" (:21) #
Naïve New Beaters "Hamburger" (3:11) #
Angel Boi "Toe Lover Poem" (4:29) #
Ninja Star "Grabbing My Nuts" (5:13) *
Globe Yellow "Where We Going?" (7:17) *
Lord Nasty "God Bless You" (9:49) #
Johnny Bass "Producers Man" (11:57) #
Eel Side "Dookie Love" (13:47) #
Angel Boi "Toe Lover" (16:13) #
Barallalabar "Fuck the Snow" (20:18) #
Al Eide "She's My Wine" (22:00) *
Black Tea "No Flow For The Hoes" (26:09) #
Johnny Bass "Girls Suck" (27:46) #
Sissy Penis Factory "Every Body F*@# Now" (30:27) *
Extruders "Authority" (31:59) #
Utterless Cows "Gonna Kill Everyone" (33:02) #
Mike Boner "Urination Liberation Organization" (35:34) *
Kris Brown "Never Judge A Man" (38:01) *
James B "Dear Kids" (40:12) *
Ricky G "Share Your Story" (43:48) #
BONUS BEATS:
Non-lin-ear "Freestyle 1 take" #
ORMO "Get Your Calculator" *
Al Eide "Drum Solo" *
James B "Bad Boy" #
* = Art of the Demo I
# = Art of the Demo II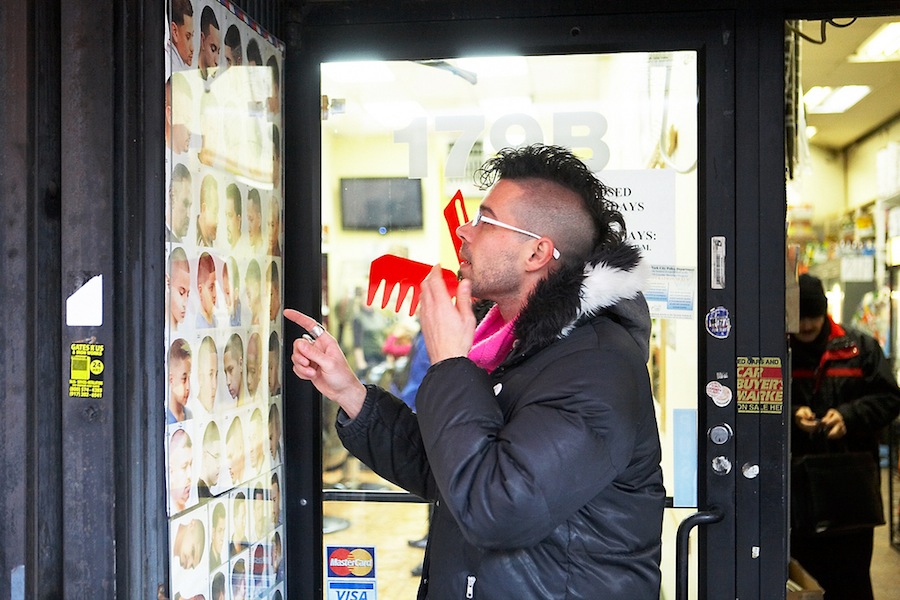 1. VARIO AIR, "INTRO"
Jel, Sole and I received this demo in Australia in 2001. Nosdam unearthed it and gave it back to me when I informed him of creating Art of the Demo I. It was a group of three girls, including two rappers; twas hard on the ears, but not enjoyable enough to make the cut. However, this was their intro, and I feel it speaks volumes to the heart of the matter.
Things to Look For:
– Motivate Without Motivation: I like how the woman speaking is, I assume, intending to be motivational; however, she sounds utterly unconvinced herself.
2. RICKY-G, "COME IN"
Big Ricky-G was given to me by Big Doug McD of Why? He found it on cassette in a thrift store on an early Why? tour. It was later bequeathed to me to transfer onto a computer, after I gave them A.o.t.D. I. This was, I assume, his 'Bar Mitzvah audition tape'. The intro and outro were this AWESOME adult-baby rap; the rest was sort of jokey, folky blues guitar and band standards.
Things to Look For:
– Repeat Yourself Style: He loves the 1981 "In, In, In, In:" thing, to a fault or to perfection, of which I am unsure.
– Falling off a Cliff in a Cartoon Style: He keeps doing this "Why, Why, Why, Why, WHHHHYYYY: " thing that is only otherwise heard when cartoon characters fall off of cliffs.
– Backups: Backups are an art. Ricky-G knows this all too well.
3. NAÏVE NEW BEATERS, "HAMBURGER"
These guys performed with Jel at a festival in Europe a while back, and gave him a real CD. Nonetheless, it is priceless. Jel said they were awesome people and put on one hell of a show. We Googled them once and found a rather gut-busting video where they keep throwing shit at the frontman's face.
Things to Look For:
– Swag: My man asserts an odd and out of order English, like its the scripture or a Will Smith cover…at karaoke.
– The Outro: "Square chicken, fish, and beef, French fries, work release, square root, round out, our burgers will never run out."
4. ANGEL BOI, "TOE LOVER POEM"
Angel Boi is soooo himself he gets on A.o.t.D twice. This was found by a dear old friend of Jel's in the clearance bin at Amoeba Records in San Francisco. It was a CD single with this poem, the single, and a skit where his mother pretends to be a groupie who wants to sleep with him, on the phone with another groupie. Others may boast or stake claim…but Angel Boi is the one and only "Toe Lover."
Things to Look For:
– The Lisp Thing: I am not sure what's going on here but he has some kind of speech eccentricity, yet he insists on going "Karoak".
– Best Line: "So pretty some times you want to suck them yourself"
5. NINJA STAR, "GRABBING MY NUTS"
This may very well be one of the first demos I ever kept because I could not believe its content. I got it on the Mush tour in 2001, I believe. God knows where or when; I always assumed L.A. for some reason. Anyway this song both precedes, and seeds, Art of the Demo.
Things to Look For:
– Da Lyrics: It's all about old girl's words on this one–"I have a poodle named Bobby/ He likes to lick the chili/ Blah blah blah my Eggo/ I'll kick you in the headoooo."
6. GLOBE YELLOW, "WHERE WE GOING?"
Not sure where or when I got this, but we found it on a Subtle tour while driving. And to be honest, it started it all. We were either drunk or stone cold sober; either way, we heard this song and 'getting demos' was never the same. Every demo was an oyster, and then a prayer for pearls…
Things to Look For:
– The Story: It's all about the delivery, and setting up the scene. Pay attention, and receive the genius; I don't want to spoil anything.
– One Guy is Two Guys Style: Listen and learn, as Mr. Yellow Grills himself tell us where we all are.
– "Who Was There": Ramos bitch, the cops, Mr. Paylor. Need I say more?
– The Magic: I can't lie–this song makes me picture my seventh grade dance.
7. LORD NASTY, "GOD BLESS YOU"
I want to say I got this in Seattle, but it's a blur. One day on tour, I rifled through the passenger side door cubbie, and there it was…This cat is real. Jel and I MySpaced him once I heard this. I could not get it out of my head. "GOD BLESS YOU:Wit a BIG FAT DICK in YO mouth." This cat is like the Ol' Dirty of wedding bands.
Things to Look For:
– Wonky Town: Yeah, that's the way the CD was. The beat is sort of running from a faucet. I love it.
– First Words: Are perfect. "Muthafuckas hatin on me." I sing them to myself often–shower, cypher, street corner, elevator…you name it.
– 4 Christ?: Not quite sure about his ties to Jesus, but I must say the rather earnest "sticking to the script"-ness he has toggles tightly between Blowfly and pure gospel. Sixty-five percent of the whole demo is enjoyable.
8. JOHNNY BASS, "PRODUCERS MAN"
All hail Johnny Bass, the Swedish Rap Machine, one of the few people AWESOME enough to make A.o.t.D. TWICE. This was given to me by Sage Francis's ex back-up band's ex keyboard player while he was touring with Facing NY, who's ex frontman is now Wallpaper. That was a mouthful. I have since turned so many brilliant minds onto JB, and they all respond the same,–with glee and "can I have this:right now." He is a beautiful thing; his English and vocabulary are actually stupendous in the greater scheme of things. However, it is his stellar 110-percent confidence that gets him in trouble. You know what he wants to say in a "tuff" way but it somehow inspires perfect laughter. This is an interlude off of his album "Traveling Music for Flying Night Creatures. One hundred-percent of this demo is enjoyable
Things to Look For:
– The Story: Don't get distracted. JB paints you a picture; you must see its expanse.
– The Confidence of Legend: Notice how sometimes his 'hip-hop' inflection and conjecture are so 'good to go' that he forgets the words that go with them…
9. EEL SIDE, "DOOKIE LOVE"
Uh, can't keep this off. Again, not sure when or where exactly this came into my possession, but it did. I believe it was on a Subtle Cali tour. So somewhere in Cali, there is a real "Dookie Lovin'" problem:
Things to Look For:
– The Hook: It's all about the white dude's 'Jodeci'–a head back power note on "why you love the dookie."
– Best Line: "Dookie debris"
10. ANGEL BOI,"TOE LOVER"
Here it is–the song itself. Enjoy!
Things to Look For:
– Repeat Yourself Style: Notice the words he chooses to repeat at the end of each stanza rarely rhyme with one another.
– The Lady's Names: "Eshmeranda used to lax her pretty feet on the desk:" being my favorite.
11. BARALLALABAR, "FUCK THE SNOW"
So we got this on a Subtle tour, in Salt Lake City. The guy was there at load in. He helped us, then insisted on showing me his inventions; one was a DJ mixer with lights attached to it, or something, and the other was some kind of magical John Lennon glasses. He later slid me his demo.
Things to Look For:
– Da Lyrics: Again, all about the words on this one–"Fuck the snow/ Fuck the weather man too."
12. AL EIDE, "SHE'S MY WINE"
Another two-timer on A.o.t.D., Al was found by a friend of Andrew Broder from Fog, and given to me after I confessed a love for this awesome yet awkward demo tape. Al's entire album is enjoyable; this can be said of very few A.o.t.D. contributors. Every song is just like this–a few words and chords repeated repeatedly. 'Tis radical.
Things to Look For:
– Al Does It All: After many listens, it is obvious–Al plays everything. Bass, drums, guitar, voice; I dare you to prove me wrong.
– The System: Every song on the record follows a similar sloppy yet certain structure. Things are repeated five to many times, and it ends with a solo that 'attempts' to snap back into the groove.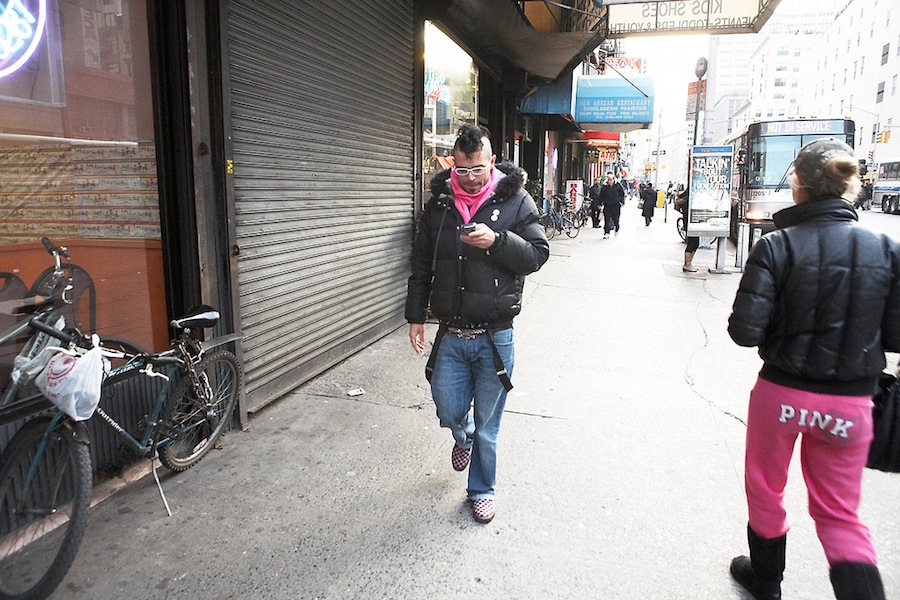 13. BLACK TEA, "NO FLOW FOR THE HOES"
This was also given to me by Doug from Why?, also on cassette. It's truly THE BEST white boy rap I have ever heard:Real talk.
Things to Look For:
– Verse Two: Is just awesome. It's nearly as though it were on cue cards that were a pinch ahead of Mr. Tea's ability to spit spits.
14. JOHNNY BASS, "GIRLS SUCK"
Well here is the beef:Enjoy the 110-percent honest to goodness odd/off English rap wild styles of the one and only invincible Johnny Bass.
Things to Look For:
– Da Facts: "In society today, we are lacking DJs and preachers"
15. SISSY PENIS FACTORY, "EVERY BODY F*@# NOW"
So this is not really a demo. I found it on colored vinyl in a thrift store many, many years ago, and could not believe my ears. Maybe someone out there listened to this at a seventh grade dance, but I had never heard of it. I play it out live still, when the crowd keeps asking for "Rump Shaker" and/or "White Wedding."
Things to Look For:
– Excellent Voice Acting: Just remarkable vocalists. I could swear it were the real thing. Freedom Williams Everywhere–love it.
– Background Moans: Some nice lady is in the background, being horny on the mic throughout the whole song.
16. EXTRUDERS, "AUTHORITY"
This was given to me in Japan. I just like trying to figure out the lyrics along with the lead singer, because I can tell he means it.
Things to Look For:
– Da Lyrics: Yeah, go to town, "lyrics to a shitty loli-pop":
17. UTTERLESS COWS, "GONNA KILL EVERYONE"
This is a personal favorite because of the purity. I cannot understand a single word this guy says except "gonna kill everyone," so I titled the song such. I found this rifling through a box of demos at the Grog Shop in Cleveland before a show. Man was that a treasure-finding moment if ever there was one. There was also a band called Dudes of Hazard, but it sucked.
Things to Look For:
– Da Lyrics: Good luck. "It's shit"? "Ms. Jack"? "Ms. shit"?
– Da Fidelity: After many listens, I am fairly sure this was recorded on a boombox with the built-in mic; i.e. the band played while the drunk front-fella stood closest to the boombox and sang.
18. MIKE BONER, "URINATION LIBERATION ORGANIZATION"
So this was also early on in my demo fascination, when I saw Mike Boner at the Stork Club in Oakland, CA. He played only six-string bass, in a fishnet body suit, with a bit of leather over his Johnson. Behind him was this R. Crumb girl, with massive calves, and a cat-o-9 tails as Mike played songs. She occasionally whipped him. Every time she did so, he fucked up, and looked at her, but nonetheless it kept on going. I was so riveted by his 'self' I bought a CD.
Things to Look For:
– The Chops: My man is the Les Claypool of Oakland.
– The Brave: I wish I even went for notes this guy leaps at.
19. KRIS BROWN, "NEVER JUDGE A MAN"
Many many moons ago, I freestyle rapped as the frontman for a band called APOGEE in Cinci OH while I was in college. Mr. Dibbs was the DJ, Josiah Wolf played drums, and Yoni 'Why?' Wolf played a bongo and more, all hard wired into a shopping cart. And a man named Kris Brown played guitar:Many, many moons later, Why? bumped into Kris in Austin. He had a long beard, overalls, no shirt, had found Jah, and handed them this song…
Things to Look For:
– Da Slang: "Time to knowledge"–you heard it here first.
– Did You Know: A white man played drums in Sly Stone's band?
20. JAMES B, "DEAR KIDS"
Was given to me by my awesome booking agent, Andrew Skikne; me love you long time. Every single James B song sounds the same, I know people say this all the time, but for once it's true. Again, like Johnny Bass and Al Eide, his whole album makes you smile and nod your head in the relief of disbelief.
Things to Look For:
– Da Swag: He…has…the…one…word…every…bar…style…MASTERED.
– Da Guts: Like Al Eide, I do believe James B is playing every single instrument, hence the near cohesion. And again, I only wish I could do the same.
21. RICKY-G, "SHARE YOUR STORY"
My man, BAM! GUESS WHO'S BACK…
Things to Look For:
– Same As Before Style: Ricky-G perfects repeat-yourself-and-cartoon-off-a-cliff style on this one.
– THE CUTS: Oh yeah you heard them–scratches:
22. NON-LIN-EAR, "FREESTYLE 1 TAKE"
An excerpt of an excerpt, of joy.
Things to Look For:
– The Last Note: NUFF SAID.
23. ORMO, "GET YOUR CALCULATOR"
This is Nosdam-inspired I assume, and precedes Dilla, and has all the 'DRUNKEN' and no 'BEAT'; that being said, I love this shit.
Things to Look For:
– D.P.U.A.: Drum Pattern Un Awareness:
24. AL EIDE, "DRUM SOLO2"
Can't stop the one-man band. This is the end of his CD, and thus the end of this Demo Art Excursion.
Things to Look For:
– The Double KICK: Behold, Al has a Double Kick Drum Pedal!
25. JAMES B, "BAD BOY"
Another gangster, another appearance.
Things to Look For:
– DROPS: I laid in, George Clinton Hi, on some CD single I bought in some Midwest city. The Toe Lover's mom, doing her best De La Soul skit impersonation.
– The End: James B's signature 'talking to a dog' delivery shall take you off into the distance.
Doseone's latest solo album, 'G is for Deep', is available now through Anticon. Stream one song from it below…