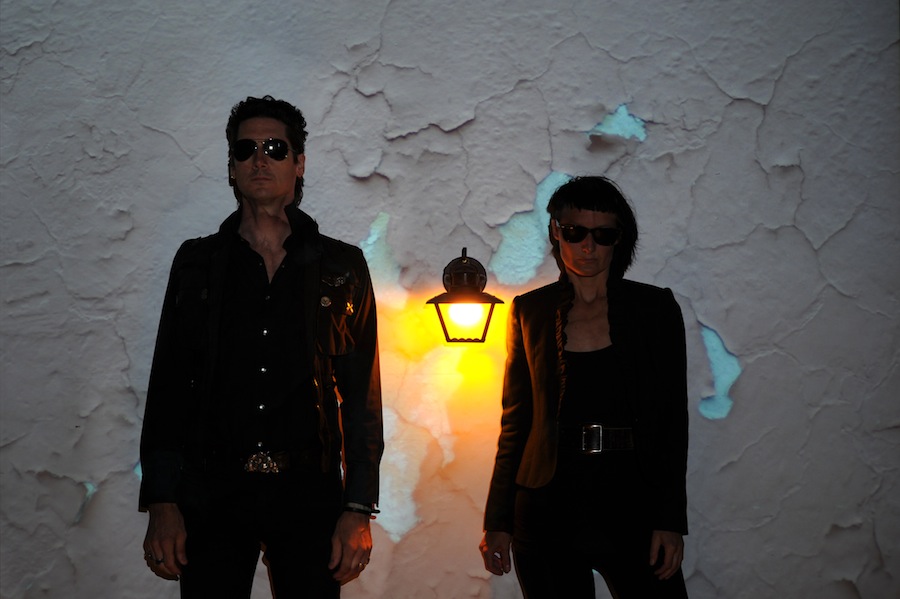 Words and Mix by ADULT.
For the last two years we were doing construction work. This was partially because we were completely burnt out on music, and partially because we were in debt from the ADULT. films we made in 2010. This was an intense time for us. There were certain songs we would play obsessively during this period, especially "Compulsion," "All My Colours" and "We Have Come to Bless the House."
We let our "burn out" run its course, and then earlier this year, we went back into the studio. Music writing has been a very cathartic process for us. We have experienced many moods over these last few years, and this mix represents them. It also foreshadows the new material we are working on for a new record in early spring on Ghostly International…
ADULT. – 'Needle Exchange 114' Mix:
Nitzer Ebb, "Come Alive" (As Is)
The Glove, "Perfect Murder" (Blue Sunshine)
Human League, "Seconds" (Dare!)
Severed Heads, "We Have Come to Bless the House" (City Slab Horror)
Heaven 17, "Let Me Go" (The Luxury Gap)
Pet Shop Boys, "King's Cross" (Actually)
Grauzone, "Hinter Den Bergen" (Die Sunrise Tapes)
Bauhaus, "Slice Of Life" (Burning From the Inside)
Thomas Wydler & Toby Dammit, "Ride On Times" (Morphosa Harmonia)
Echo & The Bunnymen, "All My Colours" (Heaven Up Here)
Einstürzende Neubauten, "Dead Friends (Around The Corner)" (Perpetuum Mobile)
Orchestral Manoeuvres In The Dark, "The Misunderstanding" (Organisation)
Conspiracy International, "Moonlight" (Collectiv One)
Le Car, "Beau Ideal" (Automatic)
Martin L. Gore, "Compulsion" (Counterfeit)
–
ADULT.'s new limited 7" and a double LP repressing of the duo's debut album are now available through Ghostly International.