Like most brothers who work together within a creative field, Phil and Paul Hartnoll have endured periods where they barely talk. Like at all. Sometimes it's just a few days; sometimes it's actual years. In the case of their iconic not-always-ambient-house act Orbital, the Hartnolls let half a decade pass between their last album (2012's Wonky LP) and the early stages of this year's return-to-form record Monsters Exist.
"It was silly really," Paul says of the silent treatment that drove the duo apart, "But the older you get the more you develop a sense of proportion. We're brothers and business partners and creative partners, so we were three times as likely to fall out. But in the end we had to remind ourselves that Orbital is something we're really proud of and that we love doing it."
"We've learned to talk to each other rather than let things stew," adds Phil, "and it's much better. We used to waste a lot of energy wondering what the other one was thinking and getting on each other's nerves. But now we actually talk! And it's brilliant."
With the pair's delicate push and pull dynamics in mind, we asked Orbital to compile a Spotify mixtape featuring their own solo picks. While Phil chose to hone in on six of his current favorites with a special mix-ready set (see: the SoundCloud player above), Paul focused on several different forms of folk music, from Jane Weaver to Clark.
"If we were both the same," insists Paul, "then it wouldn't be Orbital."
Indeed; here's their complete track-by-track commentary, followed by a full stream of Monsters Exist and key music videos from throughout Orbital's nearly 30-year career…..
PHIL HARTNOLL
1. Billy Kenny & Bot – Just A Groove
I have just recently discovered [the Bristol producers] Billy Kenny & Friends. I love the simplicity of this track; the vocals and lyrics really hit that place inside me. I can generally only cope with very few words in a track, but they have to be words that hit a place. The "Just a Groove" whisper is great; it's sexy and has a defiant groove, with great buildups. Organic, visceral, squelchy noises, clicks, little backing vocals—all day long. And that clockwork section? I feel like Hugo in Hugo. Then when you think it's all over, the squiggly high thing starts singing a lovely little tune.
2. Chris Lake (Feat. Alexis Roberts) – Turn Off The Lights
This track is so sexy. Not even joking; the sexiest song I've heard for a long while. But I could have the words all wrong. Alexis' voice is hers and I love it. What makes it special is the cranky three-note tune.
3. Bicep – Just
Love these guys. This track is one of my favourites off their great, and one of my house's "go to" albums, Bicep. It's full of melodies and reminds me of why I love breaks. I caught them live this year at ADE and loved it. If you like this track, you will love the album; if not, you might like the album better?
4. Fisher – Losing It
This is the theme tune for the K.T.F. If you don't know who they are, you will soon. All day long for me. Three mighty fine words—lovely vocals—and a great build, then the trumpet hits you. The groove is irresistible; little tricky tape.
5. Mafia Kiss – High (Marten Hørger Remix)
Superb. A fantastic vocal buildup—singing about getting higher—to that great bassline and beat. How can anyone resist that, I wonder?
6. Orbital – P.H.U.K.U.
Had to include this one. It's a remix from me and Steve Dub. Steve mixed Monsters Exist. Paul came in and went crazy, had a "gone solid gone" moment on the synths. I came up with this remix of P.H.U.K.; I wanted to try the idea of starting with the breakdown and focus on the breaks side of the original.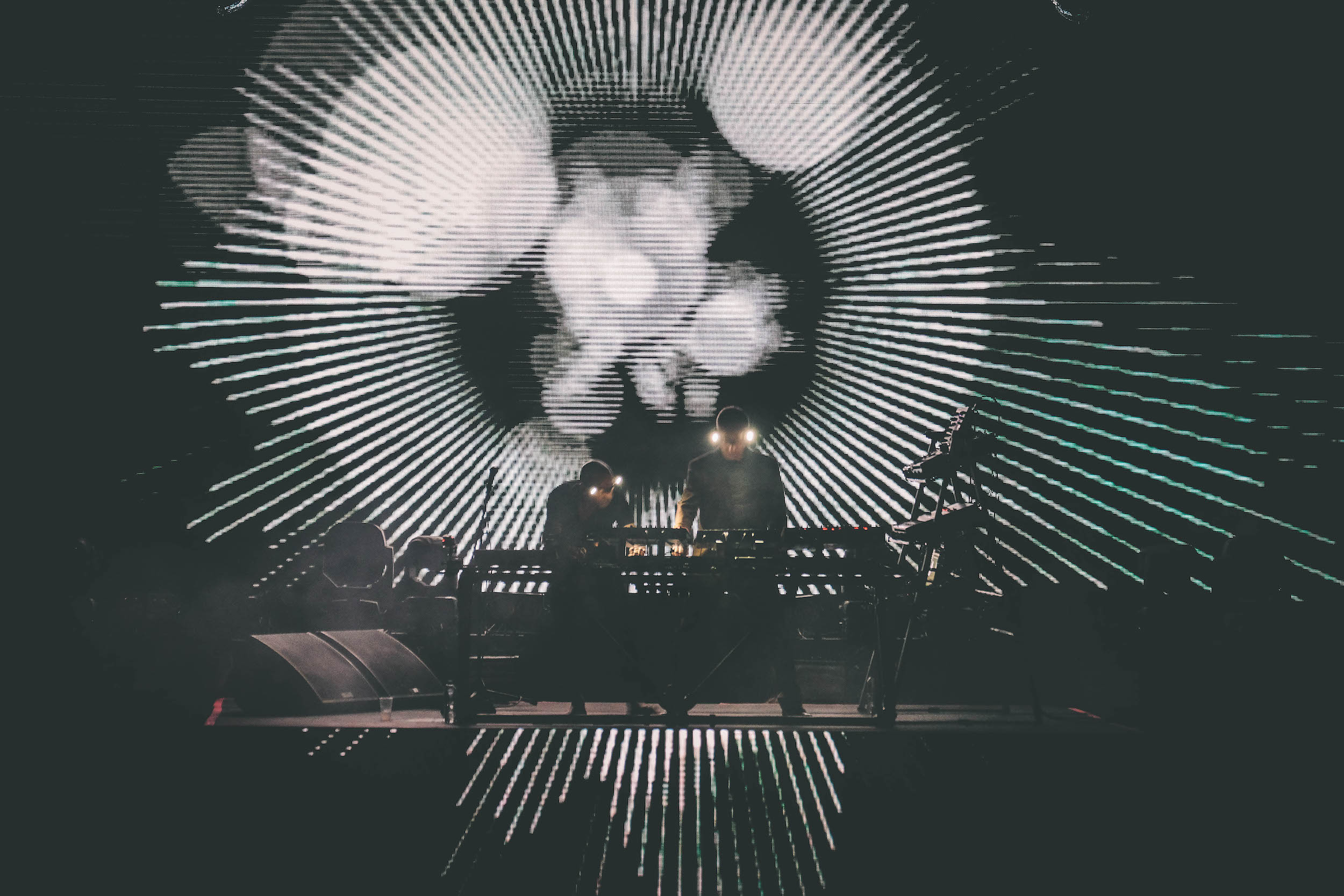 PAUL HARTNOLL
1. Sam Lee – Blackbird
He manages to make this old folk song sound contemporary with a jazzy, woozy seasick slant, while still managing to make it sound a million years old. How does he do that?
2. Severed Heads – A Million Angels
One of the first Severed Heads songs I heard and it haunted me straight away. I knew we would always be friends—this song and me. Not a folk song but has a charming, beautiful folk horror feel to me that conjures up the weird late night TV music of my youth.
3. The Unthanks – Big Steamers
The joint queens of modern British folk. Sisters in arms whose voices complement each other so well. One sings like glass—smooth and clear—while the other sings like smoke, with no edges to her voice. This song started out as a poem by Rudyard Kipling. It was tough picking one of their tracks, as I find all of them so moving, but this made me cry while I was listening.
4. Jane Weaver – The Electric Mountain
I've only just discovered Jane—fantastic! I'm looking forward to discovering the rest of her music, but this is the standout track from the album I have. As soon as I heard it, it reeled me in; not so much folky, but it has a timeless quality which somehow puts it into this playlist for me.
5. Clark – Com Touch
This one sounds like the folk horror electronica of my past. It's like the scary children's music British television did so well in the 1970s. It's not technically folk music, but it feels like it's in there, straight through the core like words in a stick of rock.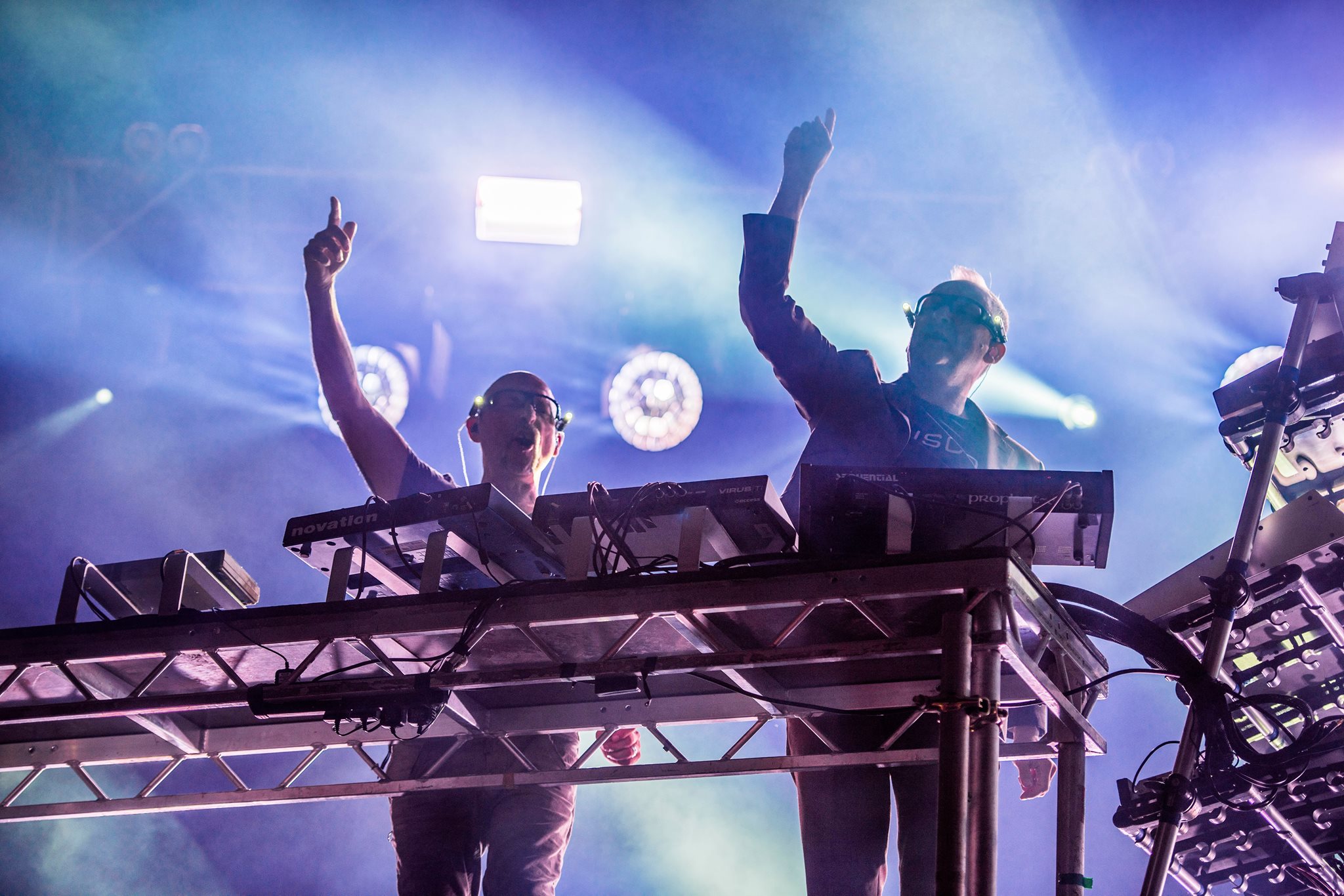 Orbital tour dates:
11/18 Minehead, UK – Shiiine On Weekender
12/4 Brooklyn, NY – Brooklyn Steel
12/6 San Francisco, CA – The Midway
12/8 Los Angeles, CA – The Belasco
12/15 London, UK – Eventim Apollo
12/16 Bristol, UK – O2 Academy Bristol
12/18 Sheffield, UK – O2 Academy Sheffield
12/19 Cambridge, UL – Cambridge Corn Exchange
12/20 Manchester, UK – O2 Apollo Manchester
2/22 Tapapakanga Park, NZ – Splore Festival
2/23 Christchurch, NZ – Electric Avenue Festival
2/27 Brisbane, AU – The Triffid
2/28 Sydney, AU – Enmore Theatre
3/1 Melbourne, AU – Forum Theatre
3/2 Perth, AU – Perth Festival
FURTHER LISTENING