http://youtu.be/IkLNupGu-N4
Since Oren Ambarchi is performing one particular chaos theory composition ("Knots," the sprawling centerpiece of 2012's Audience of One album) at Unsound New York's opening bill tonight in Brooklyn, we thought we'd ask the experimental guitarist and longtime Sunn O))) collaborator what inspired the warring elements of such an immersive song. As it turns out, a lot of jazz records, namely the ones that first caught Ambarchi's ears as a teenager…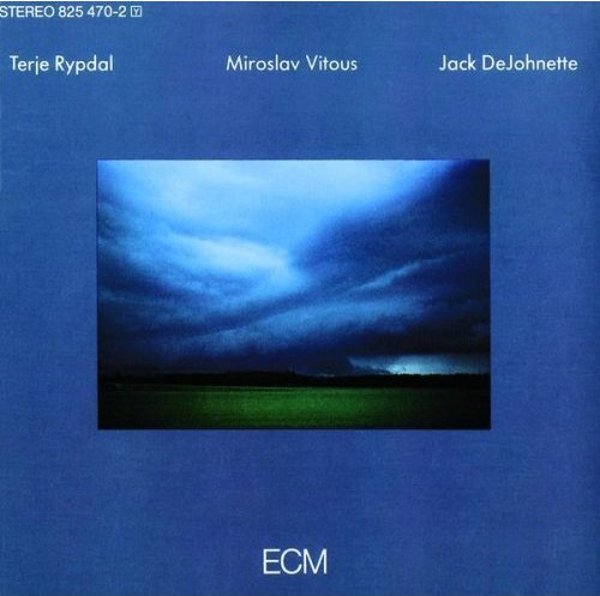 1. Terje Rypdal/Miroslave Vitous/Jack DeJohnette, Terje Rypdal/Miroslave Vitous/Jack DeJohnette (ECM, 1978)
I love how Rypdal's guitar textures are underpinned by DeJohnette's propulsive drumming. Beautiful. This in a way was the starting point for me when I asked Joe Talia to play drums on "Knots."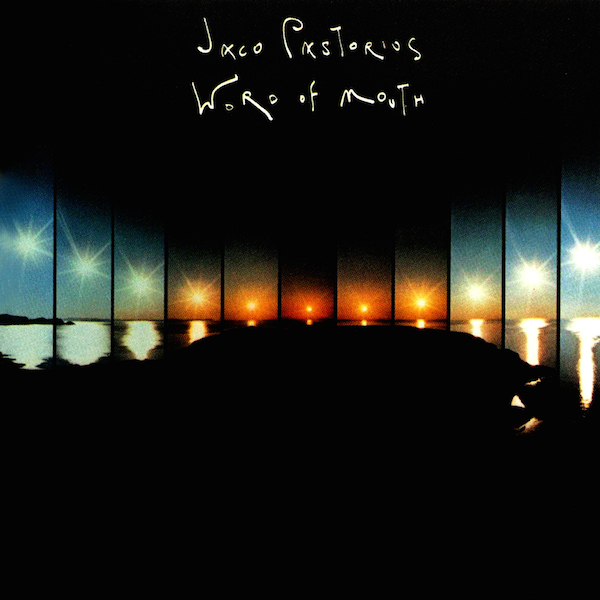 2. Jaco Pastorius, Word Of Mouth (Warner Bros., 1981)
I love the way he used the studio as an instrument on this one; it's very rare for a jazz record. The sounds and arrangements are really radical, especially on the second side. This record was huge for me and it's super underrated. It's much more interesting for me than his first record.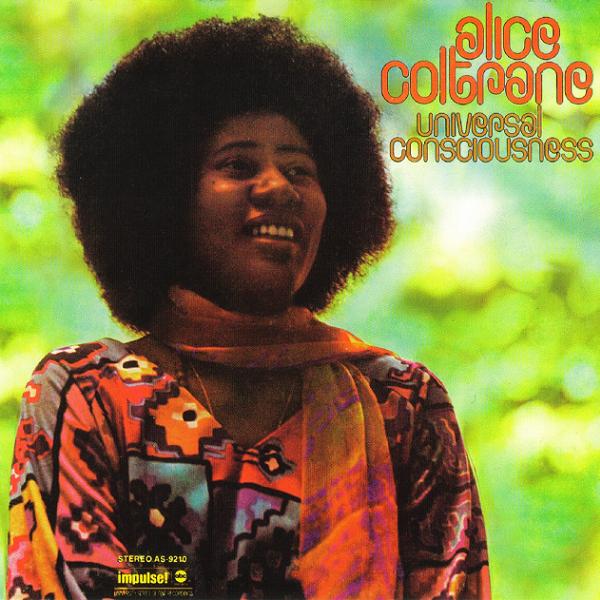 3. Alice Coltrane, Universal Consciousness (Impulse!, 1971)
Another big record for me. I picked it up when I was 13 and became infatuated. Ornette Coleman's string arrangements in particular had an influence on the string arrangement of "Knots."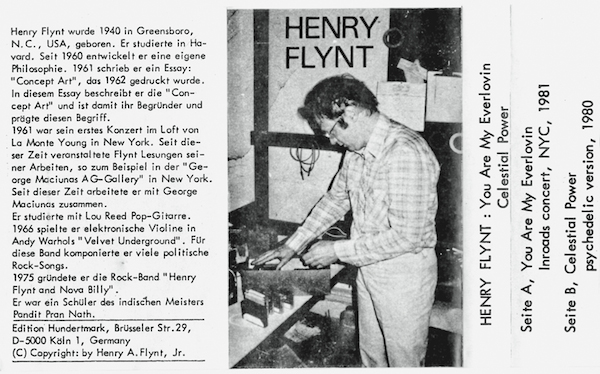 4. Henry Flynt, You Are My Everlovin'/Celestial Power (Edition Hundertmark, 1986)
The guitar playing on "Knots" is influenced by many things but one important inspiration is violinist Henry Flynt. This cassette blew my mind when I first heard it. I'm trying to channel that ecstatic vibe in my guitar approach.
[youlist pid="PLlxVAExh_bYaLolMTLzAWQK4vgTDuIT9p" width="601″ height="338″]